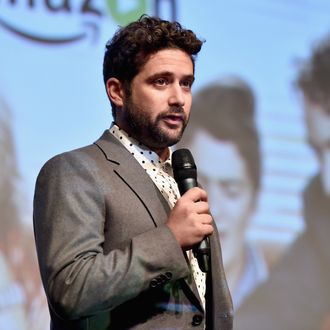 Photo: Alberto E. Rodriguez/Getty Images
Amazon Studios' extreme TV makeover continues. Joe Lewis, a five-year veteran of the company who helped develop Transparent and One Mississippi, is leaving his job as head of comedy, drama, and VR development for the streaming outlet, two sources familiar with the situation tell Vulture. His departure, first reported by The Hollywood Reporter Monday evening, comes days after boss Roy Price abruptly left the company following public disclosure of an alleged incident of sexual harassment involving Price and producer Isa Hackett.
While there have not been any public charges of similar misbehavior made against Lewis, media reports have raised questions about a potential conflict of interest involving Lewis's girlfriend, Yara Martinez. Perhaps more damning for Lewis, however, was a Wall Street Journal story published earlier this month in which some well-known former Amazon producers, including David E. Kelley, complained about the company's management style under Price and Lewis. As we noted last week, not all in Hollywood share a negative assessment of Lewis: He had no problem recruiting top talent for upcoming projects, including Matthew Weiner, Julia Roberts, and Oscar-winning director Barry Jenkins. And while Amazon isn't talking about the reason for Lewis's exit, the company seems to have at least some faith in his abilities: Sources tell Vulture the company is in the process of converting his executive contract into a production deal with Lewis. As for what happens next at Amazon, a person familiar with the situation says Sharon Tal Yguado, who has been overseeing production of event series at Amazon since January, will soon be named to a new role, essentially taking on Price's old responsibilities.