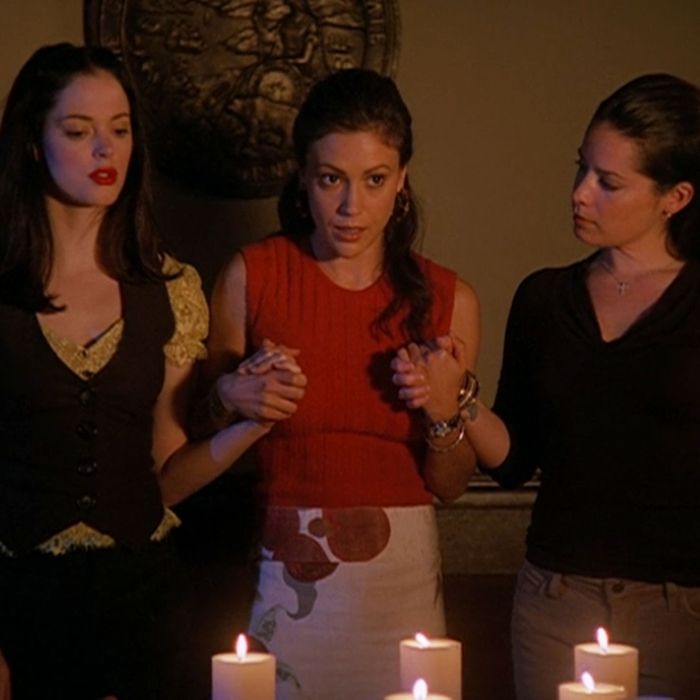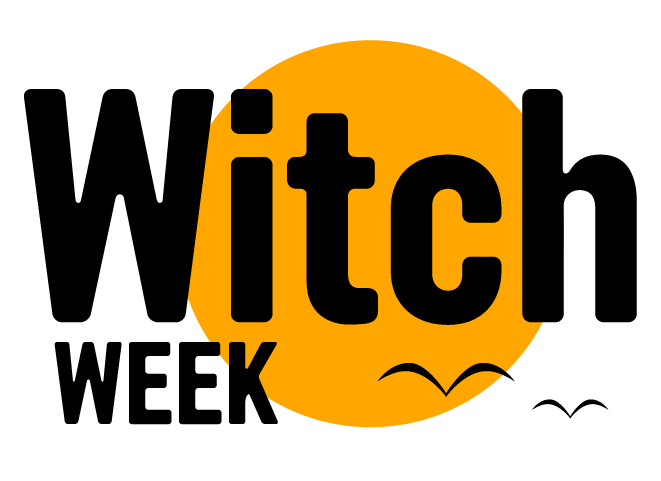 In TV, movies, and real life, women have been at the forefront of the year's biggest stories — so this Halloween season, we're looking at pop culture's most wicked depiction of female power.
In January 2016, I made a decision: I was going to Get Fit. Like many people, I joined Planet Fitness with the goal of transforming my body for only $20 bucks a month; to the amazement of even myself, I stuck with it. After almost two years of various squats, lifts, and presses, I've experienced an unexpected development: My muscles have only gotten slightly bigger, but my knowledge of the old WB show Charmed has grown mightily.
Let me explain. Before it closed down, my favorite Planet Fitness was one in Downtown Brooklyn. It had gigantic windows, plenty of free weights, and most importantly for our purposes today, dozens of televisions arrayed over the treadmills. They were tuned to various channels, all of them silent. (The audio was a playlist of mildly successful R&B songs from six years ago.) But as I soon learned, 7:30 a.m. is not a golden hour for broadcast or cable television. Your options are basically infomercials, morning shows on local-news channels, terrible Kellan Lutz movies … or Charmed reruns, which air every weekday morning from seven to ten o'clock on TNT.
I have no idea if Charmed is a good show under normal circumstances, but in this one, it's freaking great. Amid the rictus grins and CGI weather patterns that make up most morning TV, there's something about Charmed that pulls in a gymgoer's eye. The costumes and sets are always bright, everyone is super well-lit, and there are just enough recognizable faces in the guest cast to make you say, "Wow, so that's what Zachary Quinto looked like in 2003." You can generally follow the outline of what's going on in any given episode, but with a little frisson of the unknown that, like watching someone else's movie on a plane, makes gym TV-watching so special. You generally can figure out who the good guys and bad guys are in any given episode, but after that, you've got to fill in the gaps. Which sister is this hunky actor going to kiss? What is that CGI magical effect going to do? Why are they all dressed up like Greek goddesses?
If you're curious, here is what I have learned about Charmed from 18 months of watching it on silent, without subtitles, in 45-minute increments.
Charmed is about three sisters who are witches and live in the same house.
Okay, I'm cheating a bit, since I remember the basic premise from the show's original run. I also remember that Shannen Doherty starts out as one of the sisters, but then she's replaced by Rose McGowan. (This isn't scientific, but I swear TNT prefers to show McGowan episodes over Doherty ones.) For the longest time, I could have sworn Doherty came back as a weird fantasy villain, but after researching this article, I've learned that was actually Rose McGowan. I also learned that Doherty's departure was so acrimonious that her face was never shown on the series again — not even in family photos!
Kaley Cuoco is also there sometimes.
I'm guessing they added her to the cast in the later seasons to spice up the ensemble? She seems to live in the house with the rest of the leads, so she must also be a witch. Anyway, if you were curious about what Kaley Cuoco was up to between 8 Simple Rules and The Big Bang Theory, the answer is, being on Charmed!
Holly Marie Combs is the only lead with a long-term love interest.
He's a big handsome guy who kind of looks like Hayes MacArthur, star of the short-lived NBC sitcom Perfect Couples, but isn't. I also get the sense that he is maybe an angel, or a Greek god, or some other mythical thing entirely: In one episode I saw on a Saturday afternoon, there was an old Zeus-looking guy in the clouds who seemed to be his boss, and this guy punished Not Hayes MacArthur with amnesia for breaking the rules of being an angel/Greek god/whatever. Maybe falling in love with Holly Marie Combs is what broke the rules? I can't remember. Eventually, I'm pretty sure Combs and Not Hayes MacArthur get married and have kids, but I couldn't figure out if their kids learn magic, too.
Billy Zane pops up to play Alyssa Milano's love interest.
He takes her to a medium-budget version of the ballroom in Titanic. Is there time travel in Charmed?
Julian McMahon is also in a few episodes.
I think he might have been a villain, but that might just be because he looks like Julian McMahon.
You can date Charmed episodes by hairstyle.
There's Rose McGowan's red period, her strawberry-blonde period, and her brunette period. Alyssa Milano has a pixie-cut period, and then a curly-bob period, which I guess is when she was growing it out. My research found that Holly Marie Combs had bangs for a bit in the early seasons, but I don't recall ever seeing them.
I tried dating Charmed episodes by fashion, but the series takes place in a world where crop tops are always in style.
That's its own type of inspiration, let me tell you.
Unfortunately, I don't think I'll be watching Charmed again any time soon. My favorite gym closed down for unknown reasons; the only other Planets Fitness in the area all have the treadmills with TVs built right into them, which means that a person has to really want something to watch it. The joy of discovery is gone.
As for watching Charmed the old-fashioned way, with sound? I don't know if that's for me either. I've recently learned the show uses a cover of the Smiths' "How Soon Is Now" for its opening credits, the kind of dark, goth-y choice that seems completely out of step with the sunny show I thought I was watching. Who knows what else will be different? The real show is perfectly charming, I'm sure, but for me, there's no Charmed like the Charmed I watched while trying to convince myself I could curl a 50-pound barbell. The Halliwell sisters aren't the only ones adept at magical thinking.