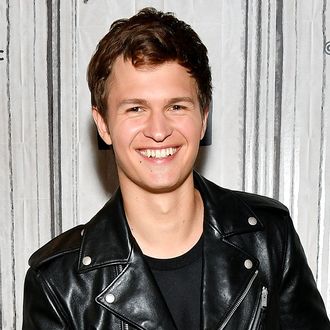 In this version the art is Instagram Stories.
Photo: Dia Dipasupil/Getty Images
There's been a robbery — of director John Crowley's heart thanks to Ansel Elgort's babyface! Hollywood's favorite man-boy has been offered the lead role in the film adaptation of The Goldfinch, playing Theodore Decker, the impressionable child turned art thief at the center of Donna Tartt's Pulitzer Prize–winning novel. Someone please remind Elgort this is an entirely different character from the impressionable child turned getaway driver he played in Baby Driver, and that he'll have to take out his damn earbuds before starring in this movie.