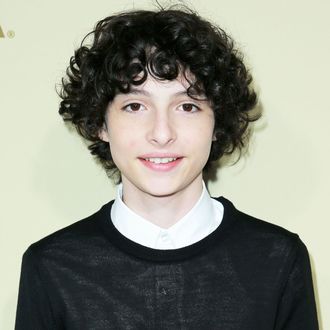 Finn Wolfhard.
Photo: Rich Fury/Getty Images for THR
Finn Wolfhard is no longer working with talent agency APA in the wake of sexual-assault allegations against his agent. Earlier this week, former actor Blaise Godbe Lipman accused APA's Tyler Grasham of sexually assaulting him in 2007, saying. Lipman says Grasham got him drunk and assaulted him when he was 17 or 18. Later, he says the agent had friends call him and threaten him to stay quiet. After Lipman's allegation, another man named Lucas Ozarowski posted screenshots of conversations with Grasham, accusing him of groping him. The screenshots appear to show Grasham apologizing, saying, "Stop. I flirt."
Wolfhard was represented by Grasham before leaving the agency entirely, The Wrap says. He has not signed with another agency. Grasham, who represented mostly child stars, is now the subject of an inquiry within APA.
Update: Cameron Boyce, star of Disney's Descendants, has also fired APA agent Tyler Grasham after the two allegations of sexual assault. "Whether or not Cameron will continue his relationship with APA remains to be seen," Boyce's spokesperson Kasey Kitchen told Deadline. "Tyler Grasham, however, is most definitely fired."