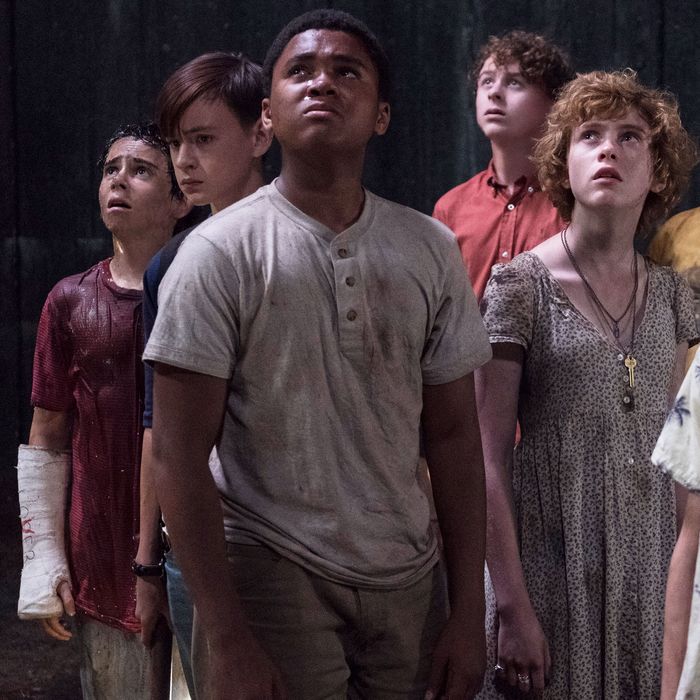 The
It
kids.
Photo: Brooke Palmer/Warner Bros. Entertainment Inc.
Halloween! It's here soon, and if you're reading this, you probably don't have a costume yet. (And if you do, click out of this tab and stop gloating.) But what should you be? The streets will likely be full of Wonder Women, and any idiot with a balloon and a clown suit can be Pennywise. If you want to step up your costume ideas, why not take inspiration from 2017's best movies? Here are some suggestions:
Mother!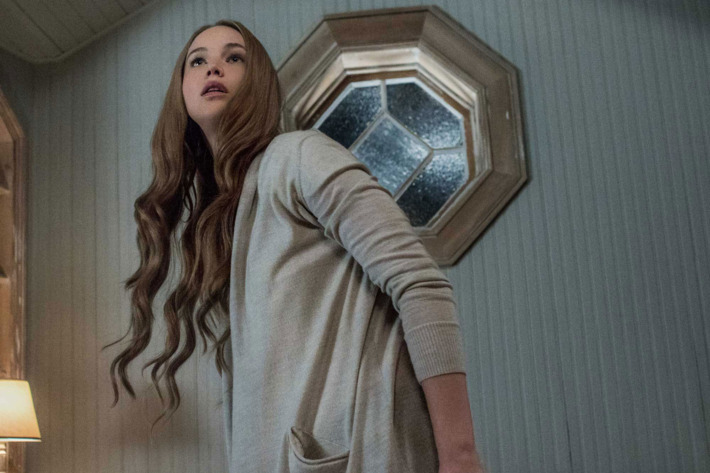 If you're looking for comfort this Halloween, you could do worse than a Mother!-inspired costume: Jennifer Lawrence spends the first half of the film in sumptuous loungewear that's just this side of pajamas. (We, uh, won't talk about the second half.) You can get basic versions of both the tank top and the pants at Aerie. Similar cardigans can be found at Forever 21, the Gap, and this weird French place. For better results, pair the ensemble with a sloppy brunette wig; for best results, spend the whole Halloween party in the kitchen yelling about how the sink's not braced yet!
The Killing of a Sacred Deer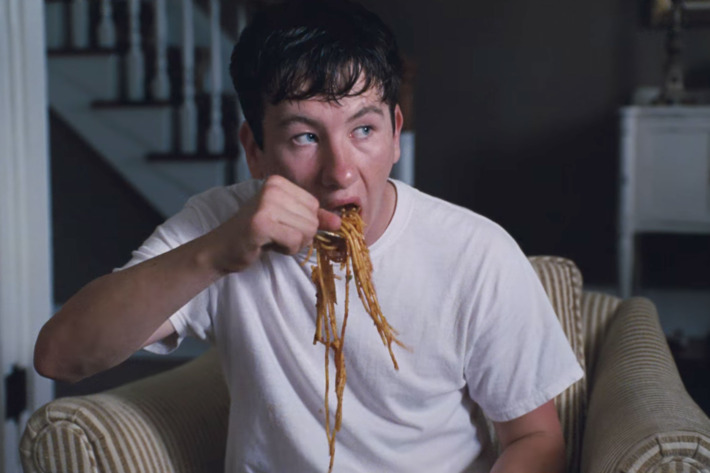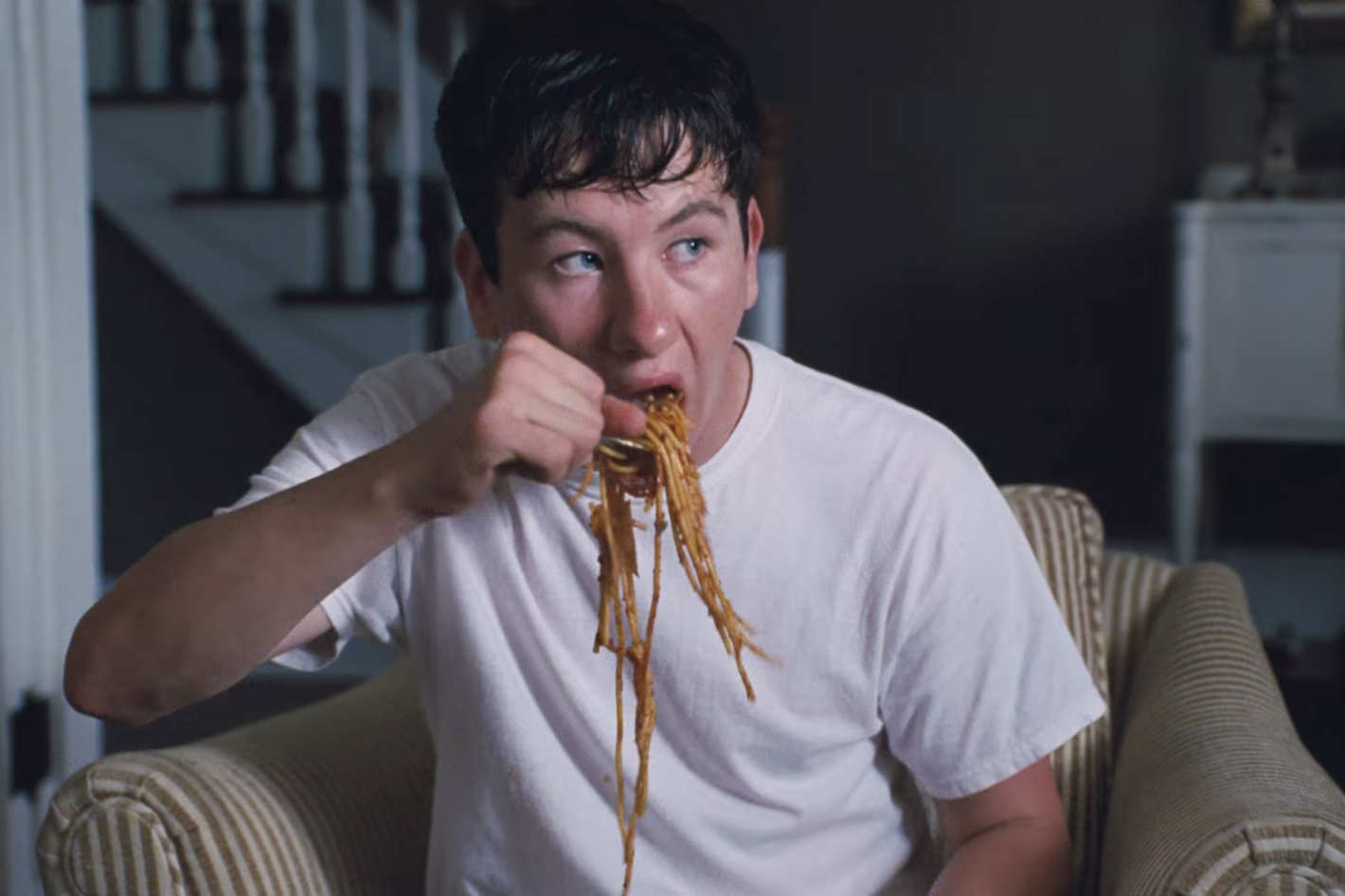 The Killing of a Sacred Deer comes out October 20, so it's actually very timely, you'll explain to everyone who's baffled by your decision to go as Barry Keoghan's Martin for Halloween this year. "He's actually the scariest movie character of 2017," you'll tell your friends and they'll nod politely and then change the subject … but in your heart, you're confident you will be vindicated in time, once the movie shows up on HBO Go. Anyway, this is another super-easy one. All you need is a white T-shirt — the Strategist has some recommendations — some medium-wash jeans, and a can of spaghetti, which you will put on a plate and devour while offering up a chilling monologue. ("Why is that guy eating spaghetti?" they'll ask, but you'll know it's part of the costume.) Did you know you can buy cans of spaghetti on Amazon? Here's a pack of 12; use one for the costume, and the rest for weekday meals!
Blade Runner 2049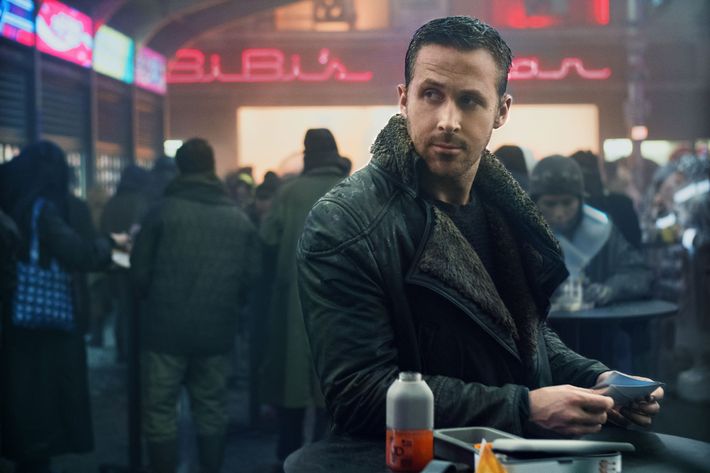 Let's be real: Going as Ryan Gosling's K for Halloween is just an excuse to buy a coat that looks even a little bit like the awesome one that Gosling wears throughout the film. You won't be able to get an exact replica, since K's coat was made specifically for the film. (Fun fact: Since Blade Runner 2049 takes place in a world without most animals, the coat was made out of laminated and painted cotton.) But, depending on your price range, there are different ways you can fake it. Men's Health has an okay roundup, and of all their options, the best is probably this ASOS jacket. For a coat that looks more like the one in the movie, you can try this replica, though the cost is a bit steeper. One benefit to consider with the Blade Runner theme: If you can talk your dad into it, K and Deckard make a great father-son costume. Dad probably doesn't even have to change out of his normal clothes!
Get Out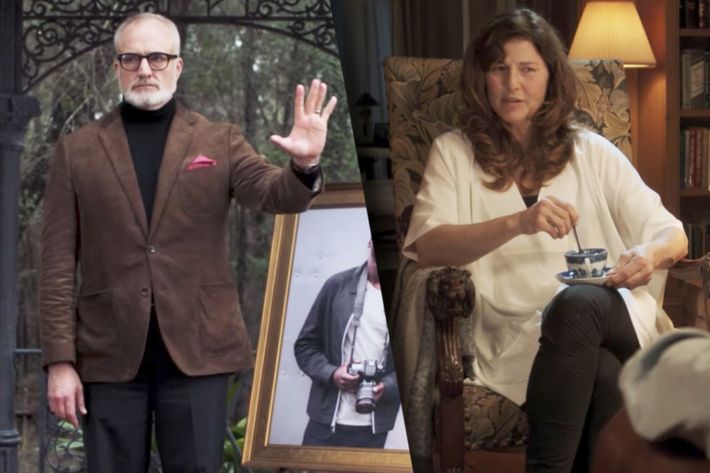 For the Caucasian couple who knows that the real scariest thing this Halloween is America's centuries-long history of exploiting black bodies, why not acknowledge your own complicity in our system of white supremacy by going as the villains from Get Out? For Bradley Whitford's Dean, you just need a brown corduroy blazer, a black turtleneck — only ten bucks at Uniqlo — and some black-framed glasses, if you don't have some already. (Depending on your hair situation, you might need some dye as well.) For Catherine Keener's Rose, you just need a white V-neck tunic — we found good options at L.L. Bean and Macy's — and some black skinny jeans. A blue-and-white teacup completes the look.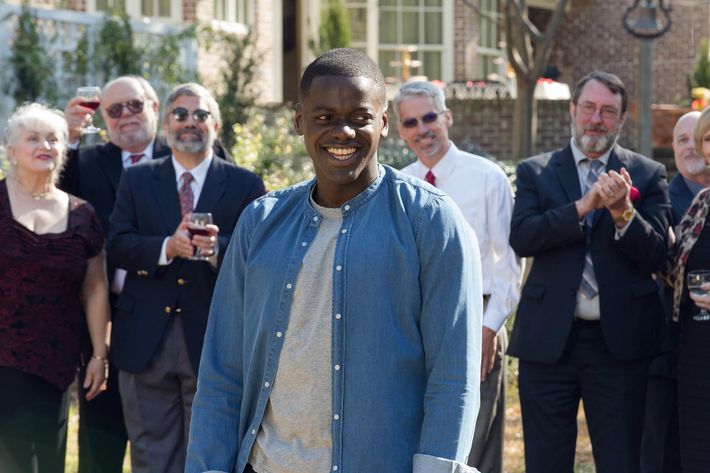 Is your significant other taking you to a Halloween party where you don't really know anyone? Lean into the awkwardness by dressing as Daniel Kaluuya's Chris. The button-up is reportedly from Kooples; there aren't many sizes left, but ASOS has a good substitute. From there all you need is a grey heather tee and some jeans. Oh, and a DSLR, but I'd feel weird recommending you buy a $1,000 camera for a Halloween costume. Borrow one from a friend! (This should be obvious, especially considering the entire plot of the film; but white people, do not wear this costume.)
It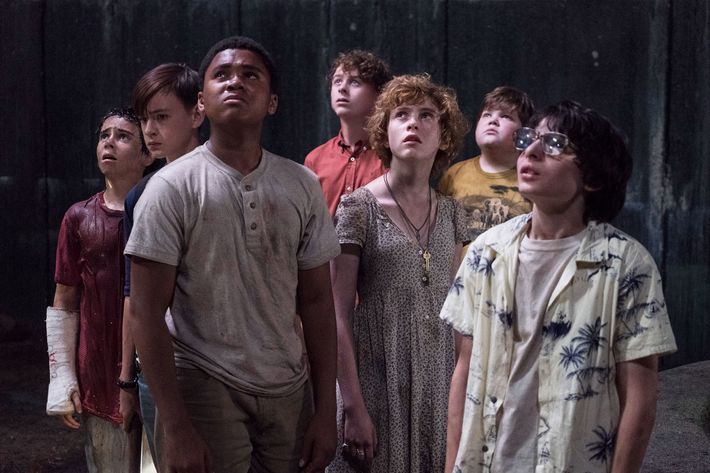 A group of seven friends with the exact demographic breakdown of It's Losers Club may be rare, but with a little bit of drag you can fudge it on the gender front, at least. And each individual costume is pretty easy: a button-up shirt tucked into shorts for Stan; a polo, shorts, and cast for Eddie; a henley for Mike; a graphic tee (and maybe a postcard?) for Ben; a Hawaiian shirt and thick glasses for Ritchie; a blue-and-white baseball shirt for Bill; and a vintage floral sundress for Bev. Communication is key: If your friend group goes with this costume, make it clear beforehand they you don't want to reenact the ending of the book.
Spider-Man: Homecoming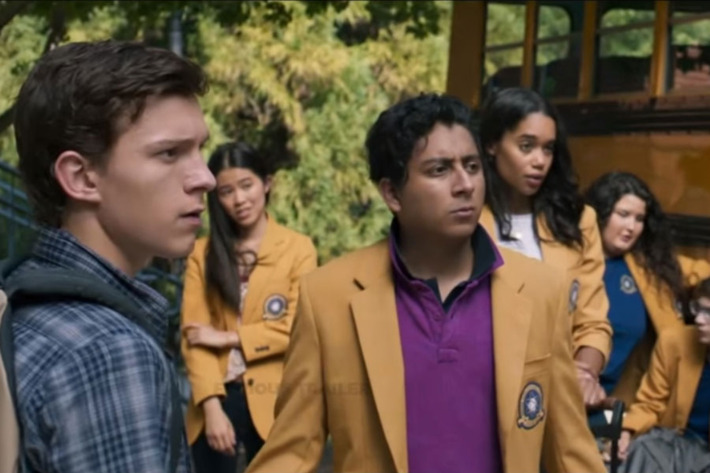 Anyone can buy a Spider-Man costume; it takes real charisma to pull off dressing like the real heroes of Spider-Man: Homecoming, the Academic Decathlon team. The golden-yellow color is hard to find off-the-rack, but you can buy a wool knockoff from China here (complete with logo), or go for this one from a slightly sketchy site. Draw straws for parts — one lucky person can be snarky off on the side like Zendaya, while someone else can rock Tony Revolori's double-polo and complain about the branzino.
Call Me by Your Name
I know what you're thinking — this movie hasn't even come out yet! That is true. And that hasn't stopped Call Me by Your Name from becoming the meme-iest movie of the fall. People are thirsty for this movie to come out, which means that if you show up to the party in a big blue dress shirt tucked into khaki shorts, with some white high-tops and some tube socks, then start jamming out to the Psychedelic Furs, at least one person will get it. And hey, maybe you and that one person will embark on a steamy will-they-or-won't-they romance that will stay with you for the rest of your life, or at least, give you a killer couple's costume next year.