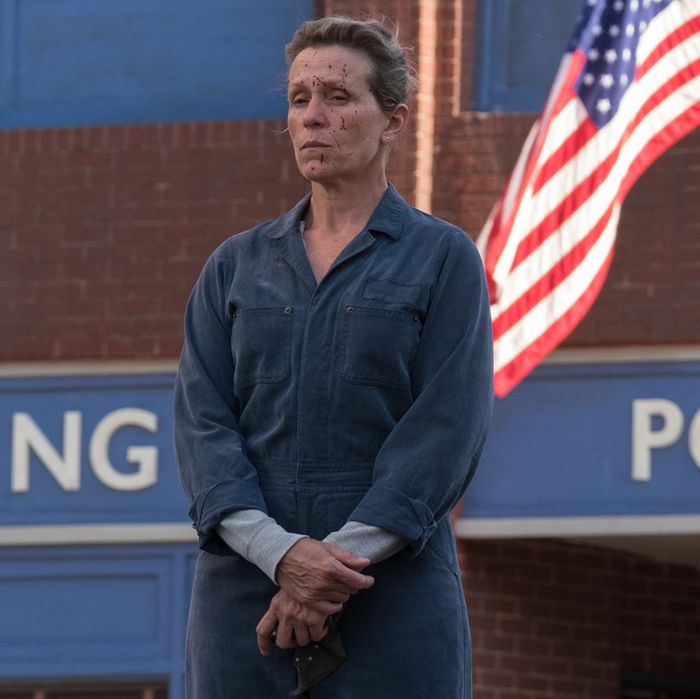 Frances McDormand
Three Billboards Outside Ebbing, Missouri.
Photo: Merrick Morton/Twentieth Century Fox Film.
On a regular basis between now and March 4, 2018, when the winners of the Academy Awards are announced, Vulture will consult its crystal ball to determine the changing fortunes in this year's Oscars race. In our Oscar Futures column, we'll let you in on insider gossip, parse brand-new developments, and track industry buzz to figure out who's up, who's down, and who's currently leading the race for a coveted Oscar nomination.
Best Picture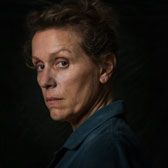 Three Billboards Outside Ebbing, Missouri
Hollywood may never be the same after the Harvey Weinstein scandal, and awards season will certainly be different without the man who turned it into a yearly arms race. Given that, I think Academy voters will gravitate toward films that say something about our current moment or offer the chance to rebuke the ugly sexism that has been in the spotlight all year, both in entertainment and in politics. That's why Martin McDonagh's Three Billboards Outside Ebbing, Missouri could be a consensus choice: Not only did it win the bellwether Audience Award at the Toronto Film Festival, but it casts Frances McDormand as a crusader for justice after her daughter's rape and murder are too quickly swept under the rug by police. I was initially surprised by the industry scuttlebutt that Three Billboards will contend in the dramatic categories at this year's Golden Globes — it's a darkly funny movie throughout, and I thought it would be a lock to win in the easier comedy races — but that gambit will at least underline its real-world resonance.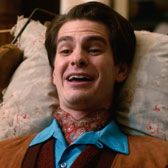 Breathe
Man, what happened here? This Andrew Garfield disability drama looked like catnip for Oscar voters and the sort of handsome weepie that draws in the older art-house crowd. But Breathe flopped hard at the box office, and with so many movies for voters to catch this season, it will become less of a priority in the screener pile unless distributor Bleecker Street really fights for it.
Best Director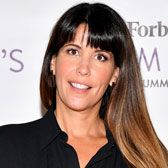 Patty Jenkins, Wonder Woman
It's been nearly a decade since Kathryn Bigelow became the first woman to win the Oscar for Best Director for The Hurt Locker, and no woman has been nominated in that category since. Could Patty Jenkins be next? While it would help if Wonder Woman were a standout contender in the tech categories — a Mad Max: Fury Road juggernaut, this won't be — there's no arguing with what a phenomenon the film was this year, and handing a totally deserved nomination to Jenkins for her breakthrough could be the equivalent of the Academy sending a #notallindustrypeople message in the wake of Weinstein. Warner Bros. will have to push for this one (and it will help if Justice League isn't a critical dud that tarnishes Wonder Woman's armor) but this nod is attainable if they go for it.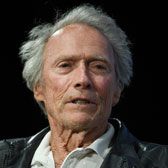 Clint Eastwood, The 15:17 to Paris
Clint Eastwood, I see you lurking. A highly suspicious release date of February 9, 2018, was just set for the Oscar-winning director's latest drama, The 15:17 to Paris. That falls directly in between the January announcement of the Oscar nominations and the actual March telecast, and if the film were to get a qualifying release at the end of December, it would sync up just about perfectly. Warner Bros. already has its hands full with contenders like Dunkirk, Wonder Woman, and Blade Runner 2049, but don't be surprised if they're keeping Clint on contingency: After all, his Best Picture winner Million Dollar Baby was a similarly late party crasher.
Current Predix
Guillermo del Toro, The Shape of Water; Luca Guadagnino, Call Me by Your Name; Christopher Nolan, Dunkirk; Steven Spielberg, The Post; Joe Wright, Darkest Hour
Best Actor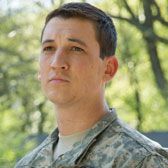 Miles Teller, Thank You for Your Service
Teller is picking up good notices for this respectfully reviewed war-veteran drama, though it hasn't gotten much buzz outside his performance. Around this time last year, he went through the same sort of thing for the boxing film Bleed for This; while Teller always looks to be just on the cusp of a nomination, he'll need to line up a punchier vehicle to break through.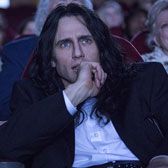 James Franco, The Disaster Artist
Franco is irresistible as misbegotten actor-director Tommy Wiseau in this industry satire, and the film is being cleverly advertised with a Los Angeles billboard that evokes its source material, The Room, and offers a phone number that Franco himself will answer. Voters who catch both The Disaster Artist and Franco's dual act as twins on the well-received HBO series The Deuce may be ready to forgive the actor for his notorious Oscar-hosting stint. The comeback narrative is strong with this one.
Current Predix
Timothée Chalamet, Call Me by Your Name; Daniel Day-Lewis, Phantom Thread; James Franco, The Disaster Artist; Gary Oldman, Darkest Hour; Denzel Washington, Roman J. Israel, Esq.
Best Actress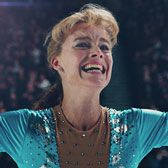 Margot Robbie, I, Tonya
If Three Billboards will be contending in the dramatic categories in this year's Globes, who has the best shot at winning the Best Actress in a Comedy trophy that many had earmarked for Frances McDormand? I'm starting to see a path for Margot Robbie, who delivers an attention-getting performance as a disgraced figure skater in I, Tonya and could pull out the sort of Globe win that Isabelle Huppert needed last year to break into a similarly crowded Best Actress lineup at the Oscars.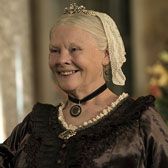 Judi Dench, Victoria and Abdul
Robbie will have competition from awards-favorite Judi Dench, whose light Oscar vehicle Victoria and Abdul is one of the few early-fall specialty films to not crash and burn at the box office. With presumably fewer opportunities to reward Dench as she gets older, Academy voters may seize their shot.
Current Predix
Sally Hawkins, The Shape of Water; Frances McDormand, Three Billboards Outside Ebbing, Missouri; Margot Robbie, I, Tonya; Saoirse Ronan, Lady Bird; Meryl Streep, The Post
Best Supporting Actor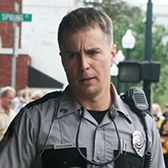 Sam Rockwell, Three Billboards Outside Ebbing, Missouri
Suddenly, it's Sam Rockwell's moment. The never-nominated industry favorite was the subject of a glowing Guardian profile this week and will get a just-announced tribute at the Museum of Modern Art. Rockwell has the biggest arc of most of the supporting-actor contenders, and while it won't be without its controversies — he plays a racist cop who struggles to change his ways and finds ever-so-slight redemption — I think he's our current front-runner.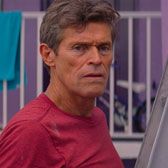 Willem Dafoe, The Florida Project
I don't put too much stock in the Gotham Award nominations, which are voted on by small groups of five to six film critics and subject to certain eligibility restrictions, but at least Dafoe's team can boast that he was nominated there despite the lack of a separate category for supporting actors. Also, A24 is rolling out the film quite nicely, succesfully slow-playing it like the studio did with the Oscar-winning Room.
Current Predix
Willem Dafoe, The Florida Project; Richard Jenkins, The Shape of Water; Ben Mendelsohn, Darkest Hour; Sam Rockwell, Three Billboards Outside Ebbing, Missouri; Michael Stuhlbarg, Call Me by Your Name
Best Supporting Actress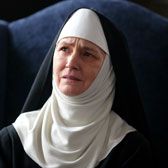 Melissa Leo, Novitiate
The Oscar-winning Leo has a plum role as the domineering mother superior in this nun drama, and both she and the film are getting great reviews. However, Novitiate isn't likely to factor into other categories besides this one, and it always helps raise the profile of your Oscar bid if other potential nominees from your film can fly the flag, too. This one will have to sustain over months to keep Leo in the conversation.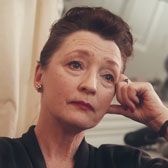 Lesley Manville, Phantom Thread
The luscious trailer for Paul Thomas Anderson's fashion drama didn't feature much of Manville, but I keep hearing glowing reactions to both her and the film, which early viewers are calling Anderson's most accessible effort in years. The relatively unknown Vicky Krieps will have a tougher road in the Best Actress category if she's positioned there as the love interest for Daniel Day-Lewis's dressmaker, but Manville (playing his wary sister) offers another chance to recognize Phantom Thread in a less competitive race.
Current Predix
Hong Chau, Downsizing; Holly Hunter, The Big Sick; Allison Janney, I, Tonya; Lesley Manville, Phantom Thread; Laurie Metcalf, Lady Bird