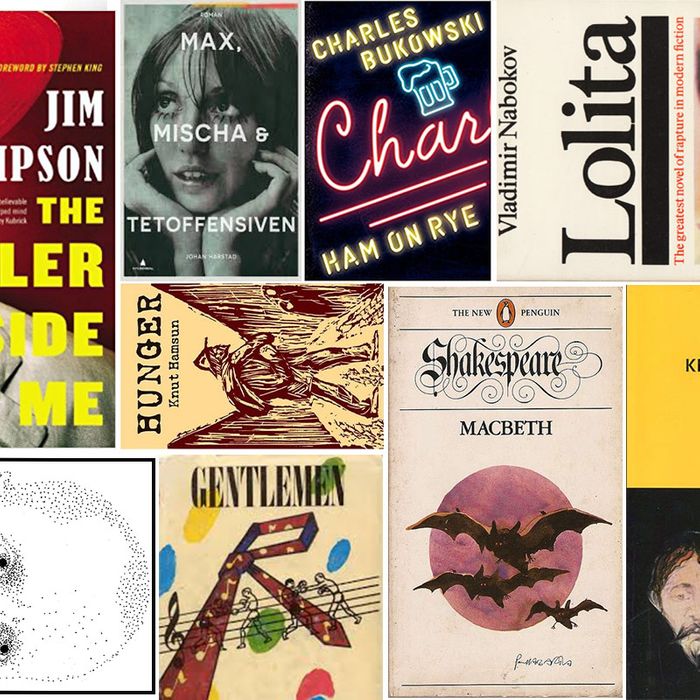 Bookseller One Grand Books has asked literary celebrities to name the ten titles they'd take to a desert island, and they've shared the results with Vulture. Below is author Jo Nesbø's list. The film adaption of his thriller
The Snowman is out next week.
Macbeth, by William Shakespeare
When I was asked by my publisher to write a novel in their new series of novels based on Shakespeare plays, I said yes, if I can have Macbeth. Why? Because it's bloody. And short. And quite good. I don't know if it was because of that answer, but they gave me Macbeth.
Hunger, by Knut Hamsun
This was, and still is, the ultimate bohemian novel to me. There is a certain young age when you feel that Hamsun, Dostoyevsky, and Hemingway speak to you and only to you.
Lolita, by Vladimir Nabokov
How do you make the reader sympathize, or at least tolerate reading about, a man who is lusting for a child? I don't know. You have to be good. And it's probably a good idea to start the novel with the potential child molester declaring his love in a passionate and honest way, so you can always retreat to that later, when you want to flee: He actually loves her.
Pan, by Knut Hamsun
I chose this because of the beauty of the prose and the landscape, the fascinating contradictions in the characters, the dark, subtle humor.
My Struggle, by Karl Ove Knausgaard
After reading the first 30 pages of this six-volume Proust-ish soul-searching story of a man dissecting himself, I knew it was too much. And that is was brilliant.
Max, Mischa & Tetoffensiven, by Johan Harstad
Beside Knausgaard, Harstad is perhaps the best Norwegian writer right now. It's about a young boy moving with his family from Norway to the U.S., growing up there in the '80s and '90s, and so it's an outsider's look at American society, written with clinical precision and desperate humor. If you like thick, epic books like DeLillo's Underworld, this is probably up your alley.
The Killer Inside Me, by Jim Thompson
The first crime novel I read that made me want to write one. It's the original American Psycho, 30 years or so before Bret Easton Ellis.
Suicide, by Edouard Levé
A short but intense, both tender and brutal novel. I was surprised when I learned how little known he is, even in France.
Ham on Rye, by Charles Bukowski
I read this as a young student, and I thought you had to be me or one of my friends to appreciate the raw humor and sweet sadness. So I was surprised when my father picked up my book when I was home for summer holiday, and I saw him sitting in his reading chair, laughing out loud. It's a bit like your parents copying your playlist and actually digging it; you're not sure whether you should feel invaded or proud.
Gentlemen, by Klas Östergren
This has been a cult novel in Sweden ever since it was published in 1980, and has to some degree been discovered in Norway, too. It steals from both the classics and pulp fiction and has this couldn't-care-less attitude combined with literary talent that reminds me of Jim Carroll's Basketball Diaries. Both have this special sense of time and place that makes you want to move to Stockholm or New York.