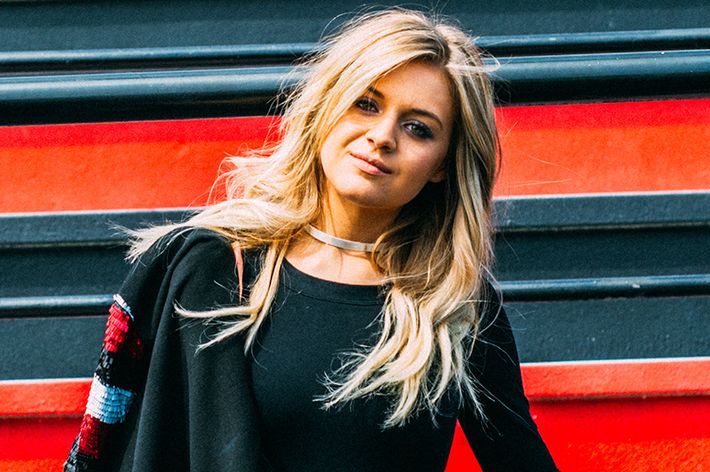 Before country singer-songwriter Kelsea Ballerini was topping charts, she was a Knoxville girl singing her heart out on stage at her local high school.
Today, Ballerini may be racking up award nominations, but she hasn't forgotten her Tennessee roots. On Saturday, October 28, she'll perform some of her hits as well as new material from her upcoming album, Unapologetically, on stage at Central High School, where she first got her start. The concert is part of Tennessee Tourism's Snapchat Concert Series and "The Soundtrack of America. Made in Tennessee" campaign.
In preparation for the event, Ballerini shared a few of her favorite haunts in and around Knoxville. While in town for the show, be sure to stop by these hot spots for a dose of local flavor.
Ballerini recalls munching on delicacies from Rita's as a kid, where the bakery's thumbprint cookies — shortbread cookies with buttercream frosting — were a staple of Girl Scout and youth group meetings.
This spot, explains Ballerini, held prime real estate right next to her middle and high schools. "It was the place to go get a burger," she recalls. The restaurant's popularity is still soaring today, and diners rave about the Thunder Road burger and the coconut cream pie.
Ballerini credits the Civic Coliseum, a multipurpose event facility and auditorium, with inspiring her to pursue her own musical dreams. "I remember seeing Kelly Clarkson there when I was 13, and it was one of the biggest moments for me," she says. "It made me realize that [singing was] exactly what I wanted to do when I grew up."
The Tennessee Theatre, a 1920s-era movie palace turned entertainment venue, is another favorite. Since her dad lived just above, it was a memorable backdrop of her younger years. As Ballerini's own career began to take off, she says, she turned her memories of the venue into a career milestone. "It was really important that my first hometown show was there," she says.
5. Dollywood for country music nostalgia
Like many Knoxville kids, Ballerini and her family took numerous trips to Dollywood. The amusement park celebrating country music legend Dolly Parton is less than an hour's drive from the city.
"I grew up going to Dollywood," explains Ballerini. She still remembers the awe-struck feeling of catching sight of the country music star in the flesh. "[Dolly Parton] comes there every Christmas and does a Christmas parade. One year we went and she was on her float, literally floating in Dollywood."
6. Gatlinburg and the Smokies for a dose of nature
For an escape from the hubbub of the city, the Great Smoky Mountains National Park, about an hour from Knoxville, provides a dose of serenity.
As a child, Ballerini would visit the Smokies during Girl Scout outings, and during the holidays, she and her family would rent cabins and spend the festivities in the shadow of the majestic mountains. "It's such a beautiful place, especially in the winter when it's snowing," she says.
Be sure to follow the Tennessee Tourism official Snapchat account for more insider information from Ballerini, as well as a chance to score free tickets to her upcoming show — and keep up with the conversation using the hashtag #MadeinTN. For more information, you can also visit tnvacation.com/kelsea-in-tn.
This is paid content produced for an advertiser by New York Brand Studio. The editorial staff of Vulture did not play a role in its creation.