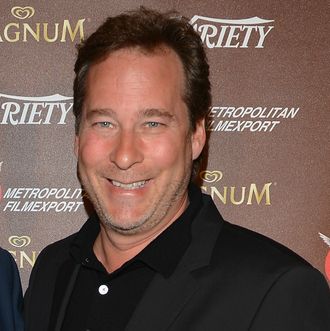 Andrew Kramer.
Photo: Luca Teuchmann/Getty Images for Variety
Initially, the departure of Lionsgate international COO Andrew Kramer from the company's Motion Picture Group last week was reported as the byproduct of "restructuring" prompted by the hiring of the Group's new co-president Joe Drake. However, according to The Hollywood Reporter, Kramer's departure also reportedly follows an incident of alleged sexual harassment against a female assistant earlier this year.
THR claims a senior Lionsgate executive witnessed and reported "an inappropriate interaction" between Kramer and the employee at the Berlin International Film Festival back in February. The assistant reportedly asked to be reassigned following the incident, and was. Meanwhile, an internal investigation into the harassment allegedly proved "inconclusive." A source told THR that the company's restructuring is what ultimately led to Kramer's departure, but the accusation that he harassed a subordinate "didn't help." Kramer had worked for Lionsgate since 2013, after spending seven years serving as president of business and legal affairs and general counsel at the Weinstein Company.