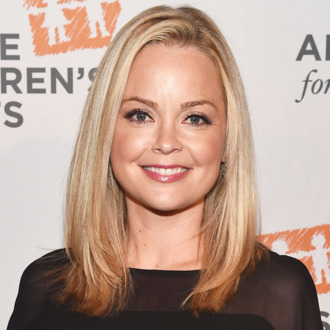 Coughlan.
Photo: Alberto E. Rodriguez/Getty Images
Speaking with The Hollywood Reporter, actress Marisa Coughlan has joined the chorus of women accusing Harvey Weinstein of sexual harassment. Coughlan alleges that in 1999, when she was 25, she met with Weinstein at his suite in the Peninsula Hotel in Los Angeles to discuss future roles, after she had worked on Teaching Mrs. Tingle, which the former Miramax* head produced. Upon entering his room, Coughlan says Weinstein's assistants quickly left and the producer tenuously offered her a role in an upcoming project, with a conditional proposition:
He wanted me to be one of his 'special friends' and go into the bedroom. I told him that I had a serious boyfriend and reminded him that he was married and that we should keep this professional. I was so blindsided. Not one ounce of me anticipated it. It was the weirdest meeting I've ever had in my life.
After denying his advances, Coughlan said Weinstein called to propose flying her to New York so they could go on a romantic outing, an offer she denied. When Weinstein later returned to L.A., Coughlan agreed to a business meeting with him so long as it was in a public place. The producer and actress met at a restaurant, where Coughlan informed Weinstein their relationship was to be strictly professional. Despite her rejections, Weinstein insisted she ride back with him to the Peninsula, and upon arriving at the hotel he continuously pressured her to accompany him back to his room. She again denied his advances, and then recalls that days later it was announced that a role Weinstein had proposed for her had been offered to another actress. Coughlan summarized her treatment by the producer saying:
What happened to me, even though it was uncomfortable, was much more of a transactional situation. He wanted to barter sex for movie roles. In other [allegations], he was forcing himself on them. It's so shocking that he got away with it for as long as he did. I never realized the scope of it. I felt like an island and naively didn't know how pervasive it was.
*This article originally misspelled Miramax. We regret the error.