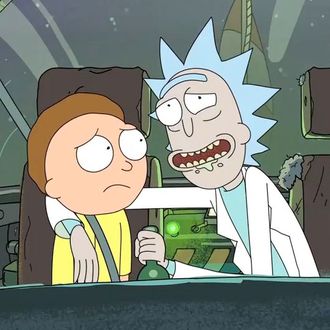 "You get some Szechuan sauce! And you get some Szechuan sauce!" Fans of Rick and Morty were expecting an Oprah-level euphoric experience while hitting up McDonald's locations on Saturday to obtain, yes, some coveted packages of the vintage Szechuan sauce — but instead of reveling in its saucy delights, people were instead left sorely disappointed by the daylong PR stunt gone wrong. Per a report in the BBC, it was near pandemonium at dozens of McDonald's across the country as fans tried to get their hands on the "really, really limited release" sauce, with police having to keep the peace as fights began to occur out of frustration. Some of the locations said that they never received their Rick and Morty rations at all, while others claimed they were only given 20 packs of it.
When fans began to vent their frustrations on social media, McDonald's issued a short statement on Twitter that apologized to the "best fans in the multiverse" and reiterated that the promotion was indeed "super-limited."
Still, the anger persisted.
But if you're rolling in the dough, the good news is Ebay can help.
Do something, Justin and Dan!