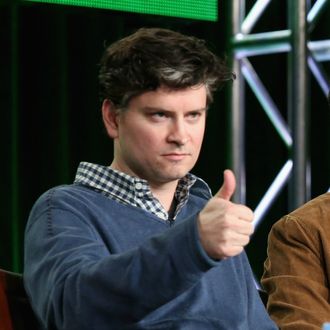 Photo: Frederick M. Brown/Getty Images
According to The Hollywood Reporter, Mike Schur, creator of The Good Place, Brooklyn Nine-Nine, Parks and Recreation and two other upcoming comedies will also be developing a pilot with Shea Serrano, staff writer at the Ringer and author of the 2015 New York Times best-seller The Rap Year Book: The Most Important Rap Song From Every Year Since 1979, Discussed, Debated, and Deconstructed. ABC already has made a put-pilot commitment for the script, which is based on Serrano's real life growing up in San Antonio.
"Got tired of waiting for there to be more Mexicans on TV so I asked @KenTremendous to help me try & make a family sitcom for ABC about them," the author announced on Twitter. The unnamed show's fictionalized family will include "five uncles who all have different perspectives on manhood," which sounds like it could be like the afterlife, a police precinct, and a close-knit town full of cuddly characters all rolled up into one excellent Mike Schur comedy.