The long-awaited reunion sex between Outlander's Jamie and Claire was as delicious and romantic and steamy as anyone could've wanted. It was unbelievably slow, and there were also some faster bits! It was almost unbearably sweet, but neither did it lack for some good old-fashioned sexiness! And maybe more than anything, there were many, many faces. Once again, let's take a look.
This is definitely going to happen now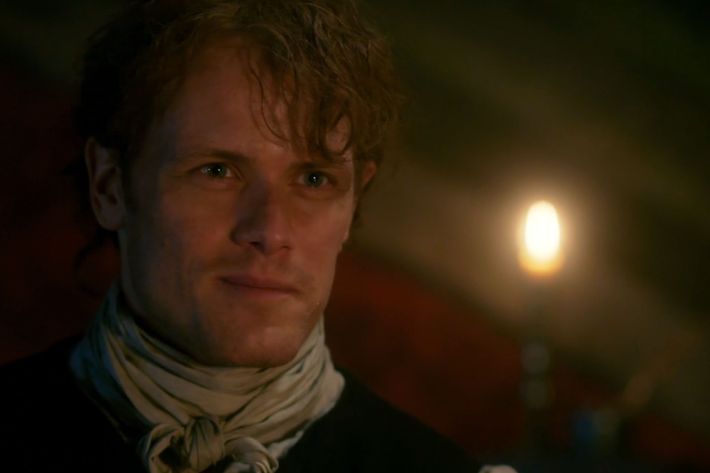 Wonderstruck at her beauty (and her unreasonable agelessness)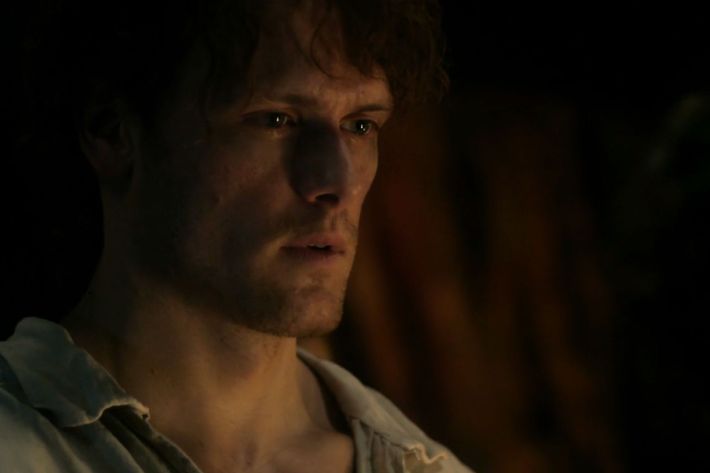 Deep gratitude that he still thinks you're hot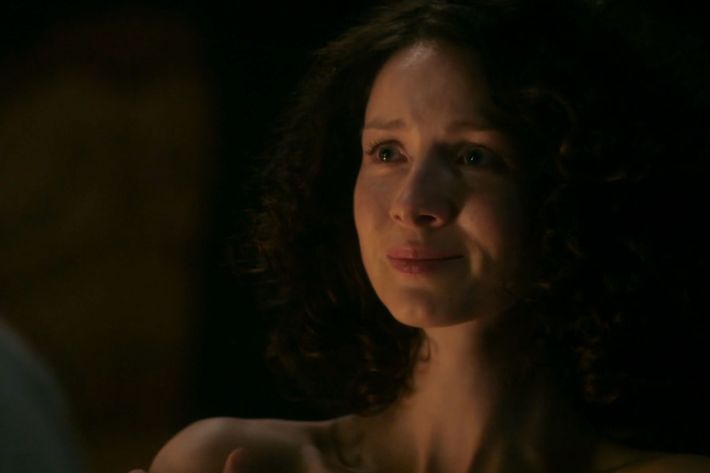 Encountering futuristic fastening devices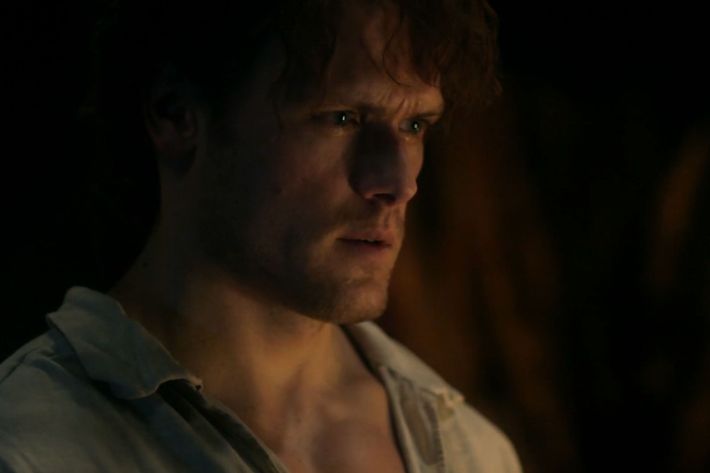 Getting down to business but then awkwardly bonking her nose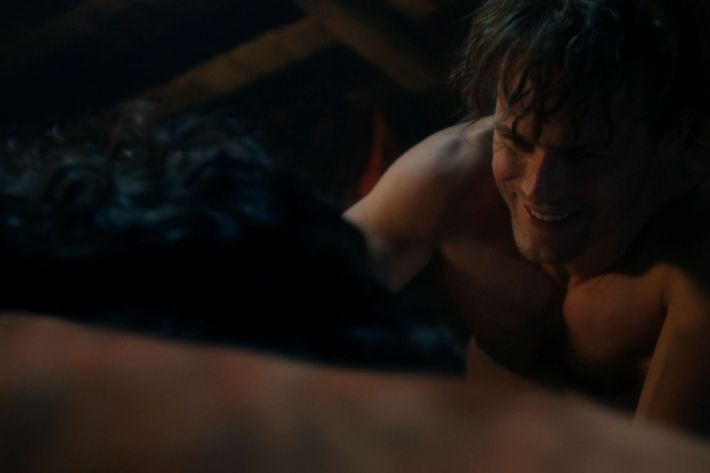 Ecstasy face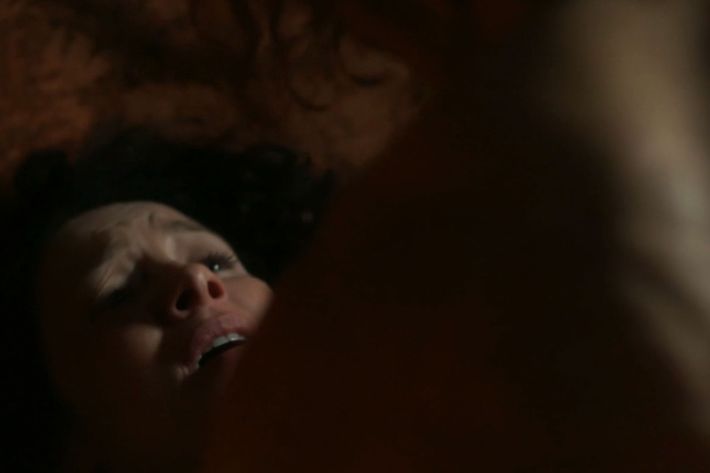 Possibly looking upon the face of God?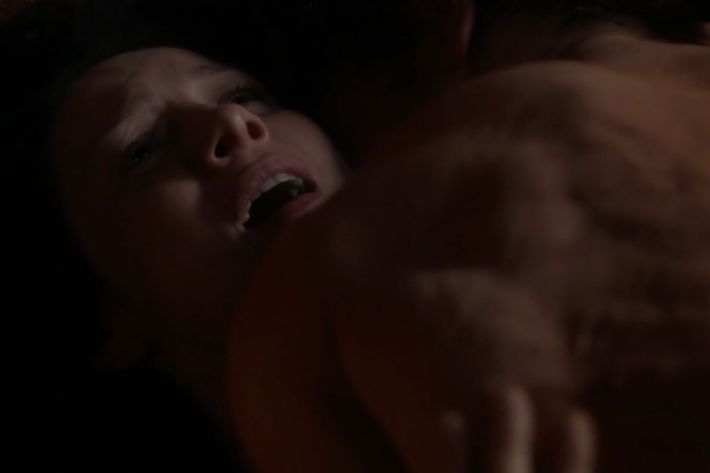 Trying to make sure you actually look at each other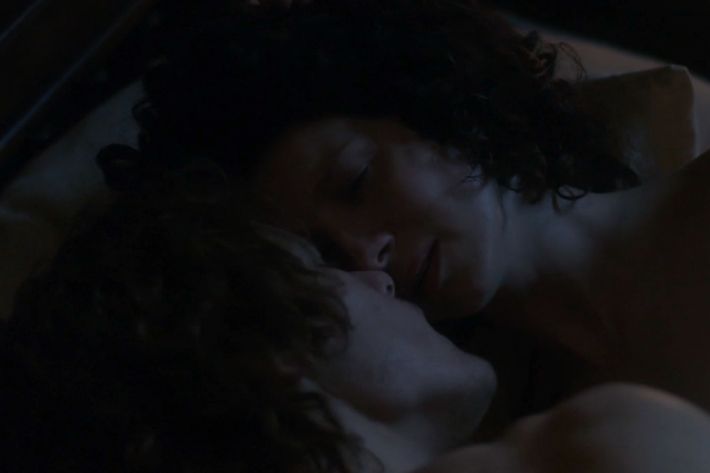 Overwhelmed by the immensity of it all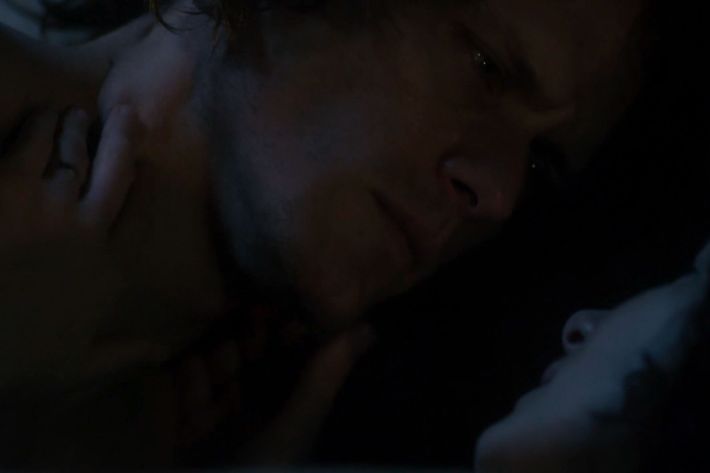 Looking at one another, and also definitely also enjoying yourself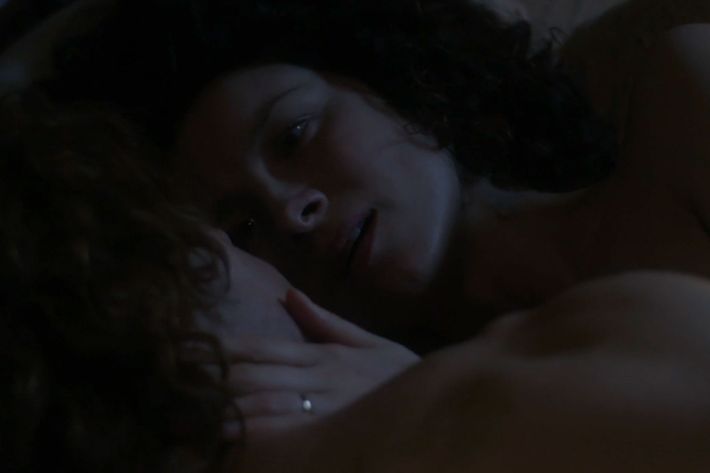 Bonus prostitute who absolutely knows what you've been doing