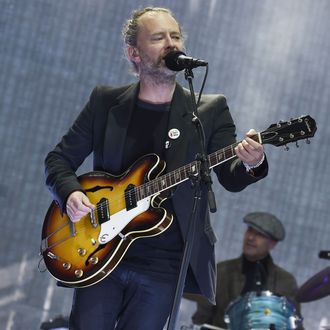 How much will they hate this?
Photo: Andy Buchanan/AFP/Getty Images
The 2018 Rock and Roll Hall of Fame nominees are here, and they include some surprise (that they haven't come sooner) first-time nominees. But first, the obvious: Radiohead and Rage Against the Machine have each made the cut on their first try, now that they're both eligible. Despite Radiohead having made it very clear that they couldn't give a rat's arse about the Rock Hall. "I'd rather be sitting at home in front of the fire or going to a gig," Ed O'Brien said of a possible nomination back in June, while the rest of the band dismissed the whole ceremony as too American for all its self-congratulations. O'Brien added: "Brits are not very good at slapping ourselves on the back. It seems very show-biz and I'm not very show-biz. We haven't been asked." A nomination isn't a formal ask yet, but don't expect them to show up if the time comes.
But the bigger story is that both the legendary Nina Simone and Sister Rosetta Tharpe have made the ballot for the first time, signaling a potential course-correction for the Rock Hall, which has historically held a poor record in recognizing the works of black women. Tharpe is widely regarded as the godmother of rock and roll and original soul sister, and was an influence on Chuck Berry, who went on to be inducted in the inaugural Rock Hall ceremony. And the high priestess of soul, of course, needs no introduction.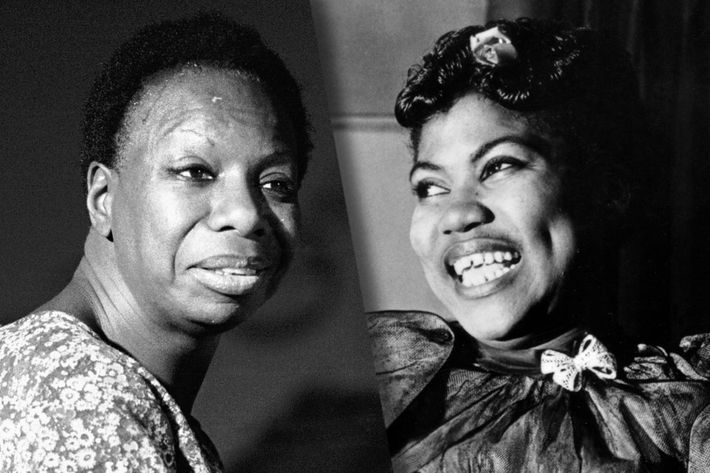 Other first-timers include Kate Bush, Eurythmics, Judas Priest, Dire Straits, and Moody Blues. Previous nominees back on the list are Depeche Mode, LL Cool J, MC5, the Zombies, the Meters, the Cars, Link Wray, Bon Jovi, Rufus with Chaka Khan, and J. Geils Band. Having been nominated a record 11 times and never once inducted as a band, Chic aren't even on the list this year, sigh. (Nile Rodgers got a solo induction earlier this year.) Once again, there's a fan ballot allowing anyone to vote for a potential inductee. The 2018 Rock Hall class will be announced in December, with the ceremony to follow next April.