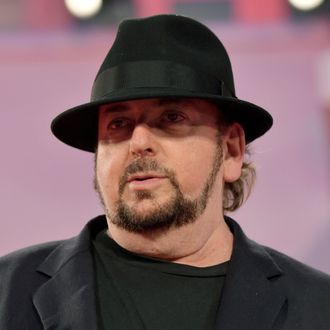 Photo: TIZIANA FABI/AFP/Getty Images
On Sunday, Los Angeles Times reporter Glenn Whipp published an exposé revealing dozens of accusations of sexual harassment and coercion made against director James Toback. According to the claims of 38 women, the Bugsy screenwriter has allegedly attempted for years to manipulate women into sexual scenarios, implying he could use his Hollywood clout to help their careers before masturbating in front of them. On Monday evening, Whipp followed up on the outcome of his article on Twitter, revealing that nearly 200 additional women have contacted him over the last 24 hours with regards to the director's sexual misconduct. "Updating again: Since this story published on Sunday, 193 additional women have contacted me to talk about Toback," Whipp tweeted. Toback has denied all claims made in Whipp's article, asserting that the women's account of his sexual harassment was "biologically impossible" due to a heart condition and diabetes.
Update, October 27: Los Angeles Times reporter Glenn Whipp claims that the number of allegations of sexual harassment against James Toback has reached 310. Many of the new accounts mirror the previous allegations: Toback approached a woman on the street in Manhattan, offered them the chance for a role in an upcoming movie, and then sexually harassed them. Often, Toback dry-humped the women, or ejaculated into his pants, according to the Times.