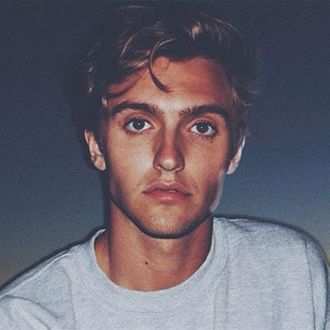 The seedy town of Riverdale will soon be on the receiving end of even more testosterone. Per TVLine, the upcoming revelation about Betty Cooper's long-lost brother on Riverdale won't be a shocking twist about someone we already knew — surprise, it's Archiekins! — but rather a brand-new character played by relative acting newcomer Hart Denton. The character Chic Cooper (yup, Chic) will be introduced about midway through the upcoming season — as a refresher, Betty's mom gave birth to him in high school and put him up for adoption — where he'll undoubtedly wreak some havoc on the Cooper family and maybe the town as a whole. Denton's IMDb page is pretty boring to browse through, and he only has two acting credits to his name so far: Fun Mom Dinner and Lethal Weapon. So why not get to know him better through his Instagram, shall we?
He's a model and enjoys a good artsy shot.
He's a photographer and has a separate Instagram dedicated to his work.
And he likes sports!
He seems like a nice young man.