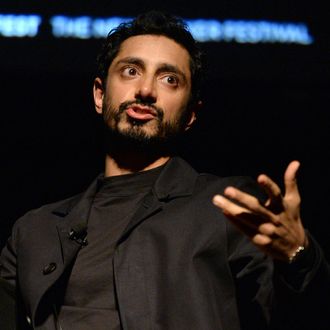 Riz Ahmad.
Photo: Andrew Toth/Getty Images for The New Yorker
William Shakespeare once wrote, "There is nothing either good or bad, but thinking makes it so." Proving the Bard empirically false once and for all is the news that Riz Ahmed is currently in talks to work with Netflix on a Hamlet adaptation he's been developing. Ahmed would star in the adaptation, a fact that's empirically good any way you slice it. Screenwriter Mike Lesslie, who previously penned the Michael Fassbender double feature of Assassin's Creed and Macbeth, will author the screenplay, which finds a modern-day Hamlet grappling with "intersecting themes of familial honor, moral duty and dynastic corruption" in a London gripped by "economic and political uncertainty." So, sounds like the answer is "to be," at least until this adaptation is released.
This post has been updated to include the fact that Ahmed is also developing the project.