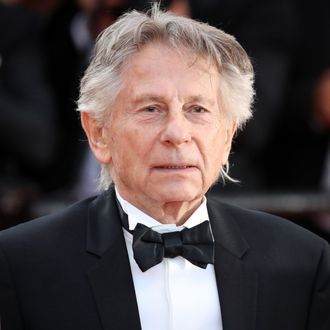 Polanski.
Photo: Chris Jackson/Getty Images
Speaking at the Zurich Film Festival, Roman Polanski made a rare comment on the rape conviction that caused him to flee the United States. Polanski was arrested and charged with raping Samantha Geimer, who was 13 at the time, in 1977. In a plea bargain, the director pleaded guilty to unlawful sexual intercourse with a minor, but fled to Paris when he heard the judge was considering giving him 50 years in prison. "As you know, Samantha Geimer has been asking for over 30 years for this thing to end. But, I'm sorry the judges who dealt with it the last 40 years were corrupted, one covering for the other … maybe one of them will (eventually) stop doing it," he said, according to The Hollywood Reporter. "As far as what I did: It's over. I pleaded guilty. I went to jail. I came back to the United States to do it, people forget about that, or don't even know. I then was locked up here (in Zurich) after this festival. So in the sum, I did about 4 or 5 times than what was promised to me," Polanksi said.
In January, Polanski stepped down as president of the César Awards amid reports that the festival would be protested because of his inclusion. Polanksi continues to try to have the case resolved, and be sentenced in absentia. In August, a third woman accused Polanski of "sexually victimizing" her when she was a teenager in 1973, and said she would testify if Polanski were retried in the case involving Geimer. The director is at the Zurich festival promoting his newest movie Based on a True Story.