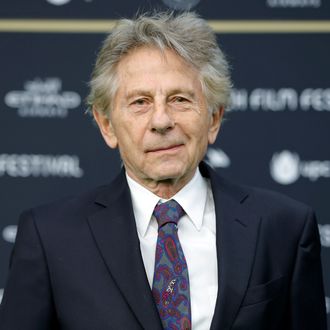 Polanski.
Photo: Andreas Rentz/Getty Images
A former German actress has accused Roman Polanski of raping her in 1972, when she was 15, according to the New York Times. Renate Langer, now 61, says she met Polanski, 84, when she worked for a modeling agency, and he was interested in casting her in a movie. When she visited him in the Swiss village Gstaad, she said he had sex with her in his home, despite her protests. About a month later, Langer told the Times, he called to apologize and offered her a small role in his 1972 movie Che? While on set of Che?, Langer says Polanski raped her a second time, despite her efforts to defend herself with a bottle of wine and a bottle of perfume. Langer has notified police in Switzerland — which has no statue of limitations on child sex-abuse cases — of the alleged crimes, and the police are determining whether she can pursue a criminal complaint. Langer said she did not come forward earlier because she didn't want to embarrass her parents, who died recently.
Langer is the fourth woman to publicly accuse Polanski of sexual assault. In 1977 he pleaded guilty to unlawful sex with 13-year-old Samantha Geimer, and fled the United States the following year before he could be sentenced. In August, a woman identified as Robin M. said Polanski "sexually victimized" her in 1973 when she was 16. In 2010, British actress Charlotte Lewis also said the director sexually abused her when she was 16. On Monday at the Zurich Film Festival, Polankski addressed the Geimer case, saying, "As far as what I did: It's over. I pleaded guilty. I went to jail. I came back to the United States to do it, people forget about that, or don't even know." A lawyer for the director declined to comment to the Times on Langer's accusations.