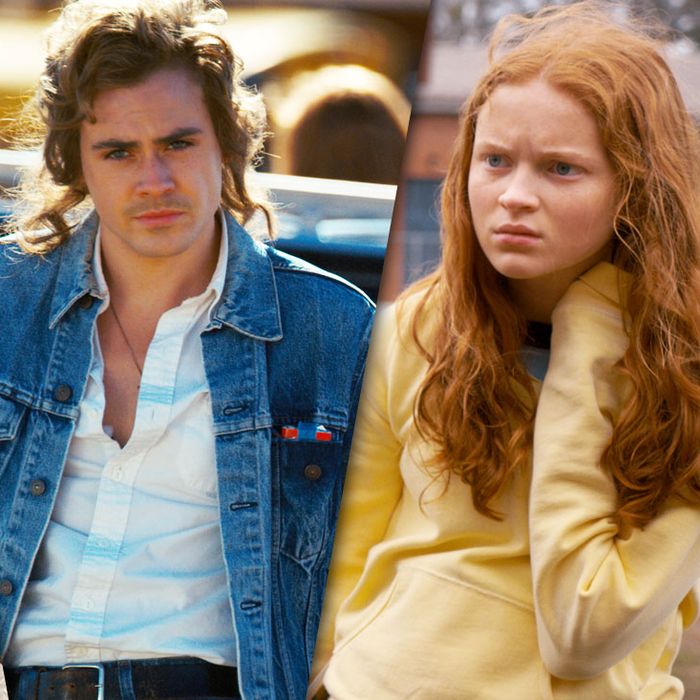 Netflix's smash hit Stranger Things returns this Friday with one of the year's most highly anticipated premieres. But how can the Duffer brothers follow up on a TV phenomenon that doubled as a rollicking ode to Stephen King, Steven Spielberg, John Carpenter, and a treasure trove of other '80s touchstones? As any good entertainment junkie will tell you, every sequel demands faster, bigger, and more, so it's no surprise that season two introduces a bigger cast of characters to Hawkins, Indiana. Here's a guide to the new faces you'll get to know as you binge Stranger Things.
Max (Sadie Sink)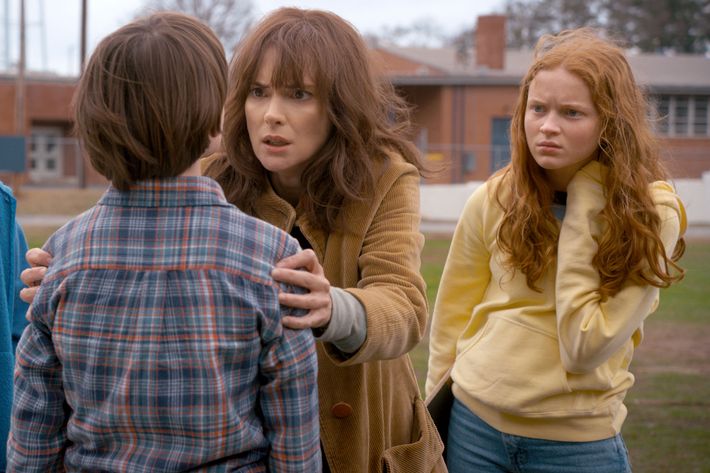 The newest member of the core group of friends at the center of Stranger Things is a legend before she's even seen, shattering a Dig Dug record at the local arcade under the user name "Madmax" (which also happens to be the name of the season premiere). A tough-talking redhead, Max initially seems like she considers herself too cool to join the gang, but she eventually becomes a major part of the arc that includes Will, Lucas, Dustin, and Mike — even though not all of the boys want her there. With Eleven missing after the events of the season one finale, will Max be the latest addition to their D&D party?
Billy (Dacre Montgomery)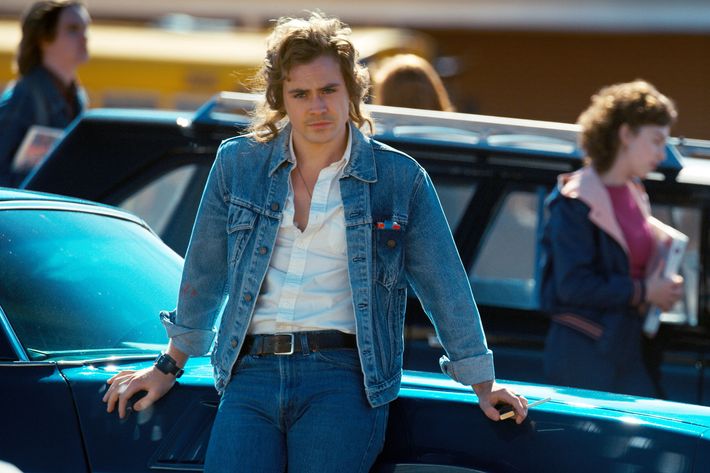 While Max's aggression hides a softer side, Billy's in-your-face persona could be signs of a true sociopath. A newcomer to Hawkins who's introduced by the chords of Scorpions' "Rock You Like a Hurricane," Billy is a self-proclaimed badass who boasts about his keg-stand abilities and almost plows into kids with his speeding Camaro. At first, he appears to be a dose of testosterone-heavy male aggression in the world of Stranger Things — his lunacy was reportedly inspired by Jack Nicholson's performance in The Shining — but he may have a greater purpose as the season progresses. Will it be as a hero or a villain?
Dr. Owens (Paul Reiser)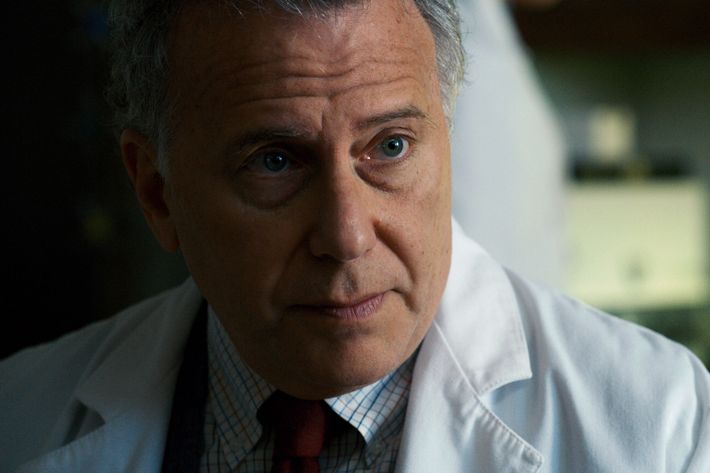 According to the Duffer brothers, James Cameron's Aliens is a big inspiration for this new season: They don't just want to avoid repeating the first outing, but build and expand on it. So why not cast an actor from the real thing to play a similarly suspicious authority role? Paul Reiser plays Dr. Owens, a Department of Energy scientist brought in to help clean up the mess left by Dr. Martin Brenner, and he works closely with Will to determine what he knows about the Upside Down. Can Dr. Owens be trusted? It's way too soon to tell, but you'll definitely want to watch Aliens again so you don't miss any Easter eggs.
Bob Newby (Sean Astin)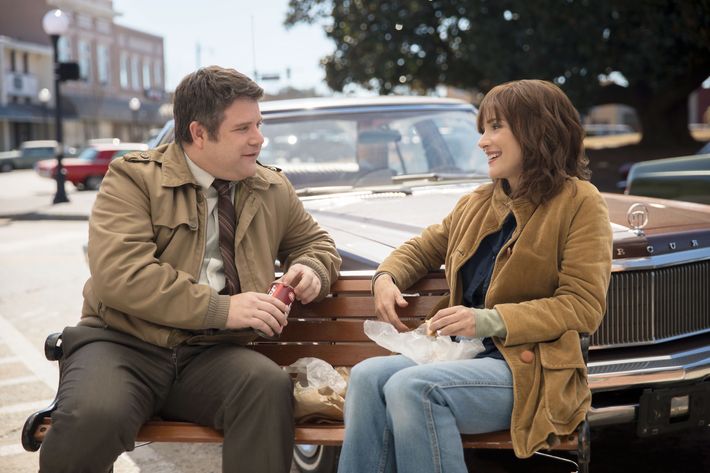 Paul Reiser isn't the only bit of casting this year designed to kick up some '80s nostalgia. Stranger Things is also bringing in a Goonie for season two: Sean Astin plays the hysterically dopey Bob Newby, the new boyfriend of Winona Ryder's Joyce Byers. Yes, Mikey Walsh is dating Veronica Sawyer — yet another way this show is playful even with its casting. The manager of a local Radio Shack, Bob seems like a nice guy, but Joyce understandably hesitant to tell him about the horrors of season one.
Murray Bauman (Brett Gelman)
Brett Gelman, a comedian and actor who's popped up on everything from Love to Twin Peaks, appears in season two as "a disgraced journalist turned conspiracy theorist" who harasses Jim Hopper about odd happenings in the areas around Hawkins. Will Murray break the story of the DOE experiments, the Upside Down, and exactly what's happening in this quiet Midwest town? Jim is eager to throw him off the trail, but a guy like Murray isn't easily deterred.
Get all your Stranger Things 2 questions answered at the show's Vulture Festival LA panel on November 18! Tickets available here.