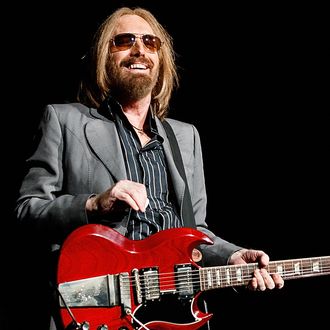 Photo: Andrew Chin/Getty Images for ABA
As TMZ first reported, musician Tom Petty was taken to the hospital after being found unconscious in his home Sunday night. Law enforcement sources told TMZ Petty was found in full cardiac arrest and not breathing, but that EMTs were able to restore a pulse before he was taken to UCLA Santa Monica Hospital, where he was put on life support. The Hollywood Reporter received separate confirmation that authorities did respond to a call from a Malibu home "for a man who suffered a heart attack," but they could not confirm whether or not it was Petty.
Stories initially circulated that Petty had died, but at present he is hospitalized in critical condition. His family has a do-not-resuscitate order in place.
This is a breaking news story. It will be updated as more information becomes known.