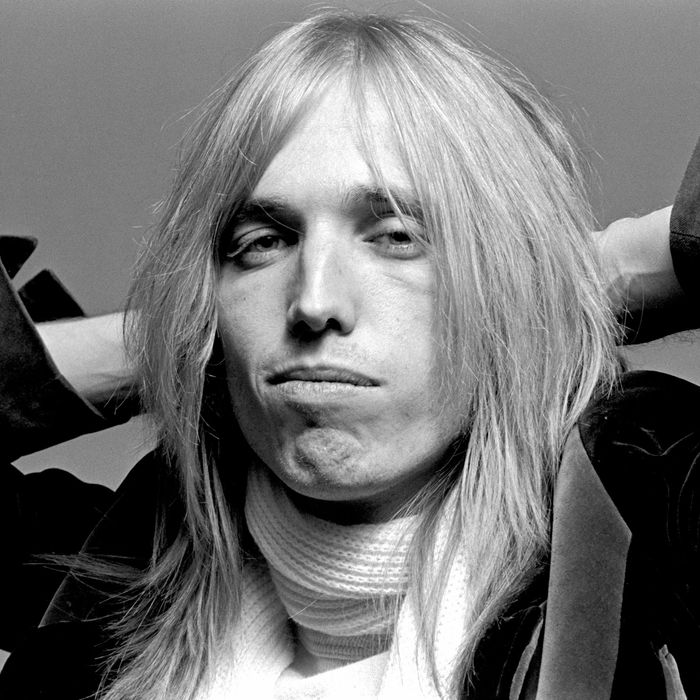 Photo: Richard E. Aaron/Redferns
It's not at all surprising that Tom Petty, one of the finest musicians to ever grace this earth, has received copious tributes from his peers and contemporaries over the past week. Here are a few of the best covers — from Jason Aldean to Kesha, to, uh, a lot of southern football fans — that capture the indistinguishable Petty spirit.
Eschewing the standard Saturday Night Live cold open in favor of a short speech and performance, Jason Aldean addressed the nation about the traumatic Las Vegas attack and how we can begin to heal. (Aldean was performing on stage at the Route 91 Harvest festival when the shooting occurred.) "So many people are hurting. There are children, parents, brothers, sisters, friends. They're all part of our family," he said. "So I want to say to them: We hurt for you, and we hurt with you. You can be sure that we're going to walk through these tough times together, every step of the way." Following his speech, Aldean and his backing band performed "I Won't Back Down" to the audience in Studio 8H.
Capping off her residency week at The Tonight Show, Cyrus was accompanied by her father, Billy Ray Cyrus, to give "Wildflowers" a beautiful and soulful tribute — weaving in a group of fiddles to give it a slightly more country sound as well.
"I'm not trying to be a downer, but I just think this is one of the most beautiful songs ever written and I want to pay my respects," Kesha said about halfway through her Boston performance, promptly launching into a stripped-down rendition of "Into the Great Wide Open."
Florida football enthusiasts
A tense college football game between the Florida Gators and LSU Tigers was temporarily put on hold when the entire stadium broke out into an impromptu sing-along of "I Won't Back Down." Petty, a Florida boy, would've appreciated the near-perfect harmonizing of 90,000 people.
"It was just like somebody stabbed you in the heart when you heard that he died," Killers front man Brandon Flowers told the crowd at the band's Austin City Limits set, before treating the audience to their take on "The Waiting." All Flowers needed was the strumming of one electric guitar to accompany him. The band had also covered "American Girl" earlier in the set.
Jeff Tweedy and his Wilco gang — who've done their fair share of Petty covers in the past — took a chunk out of their Texas concert to perform a faithful rendition of "The Waiting." Tweedy's vocal inflections are so on point that it sounds like Petty himself in the first few moments.
FJM avoided his usually electric performance style in order to give Petty a more subdued and simple tribute: He strummed a guitar and quietly sung "To Find a Friend" at his Phoenix concert.