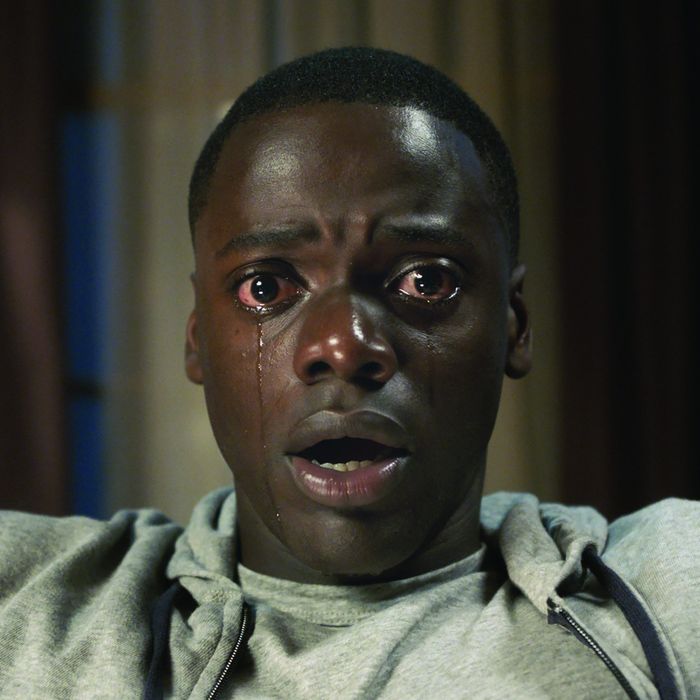 At the beginning of (and during) every month, HBO adds new movies and TV shows to its library. Below, you'll find our recommendations for November 2017. For more comprehensive coverage of the best titles available on HBO and elsewhere, check out Vulture's What to Stream Now hub, which is updated throughout the month.
Available November 4
Because it's one of the best movies of the year: Get Out
I'm just gonna put my chips down here: I want Get Out to win it all. November is when awards-season jockeying begins in earnest, and seeing where Jordan Peele's social thriller will land is a nail biter in and of itself. Get Out definitely should be in the running — have you seen this movie? It's funny! It's scary! It's got great actors! If you haven't seen it yet, it's time to catch up. Even if it gets totally snubbed, having it readily available on HBO Go is a gift. Available November 4.
Available November 11
Because who needs Batfleck: The Lego Batman Movie
Sometimes, you gotta make fun of the things you love the most. Spinning directly out of The Lego Movie, Lego Batman takes Will Arnett's braggadocio-fueled take on the caped crusader and builds a world around him, affectionately mocking Batman left and right. After seven years of Christian Bale and two years of Batfleck, the dour, tortured Batman is starting to get exhausting, so bring us more Lego Batman and the sunshiney Robin that accompanies him. Remember Robin? The Lego Movie scores so many points for just remembering this simple fact: Batman needs to have a Robin. Available November 11.
Available November 26
Because why not: Warcraft
You probably think I'm a little crazy for this one, but hear me out: Warcraft is fun! Usually big fantasy epics like Warcraft expect two sequels and take themselves far too seriously and Warcraft … kind of expects two sequels and takes itself a bit seriously. But not too much! Duncan Jones's adaptation of the video game epic about a war between orcs and humans is just goofy enough, and moves quickly despite all the backstory it throws at you. It's easy to assume that this is all just stuff for fans, but I've never played a Warcraft game and while this movie didn't make me a convert, I'm excited it's coming to HBO. Check it out — I'll bring snacks. Available November 26.
Available November 1
• 2 Fast 2 Furious
• Along Came a Spider
• Bachelor Party
• Bird on a Wire
• Bride of Chucky
• Broken Lizard's Club Dread
• The Day the Earth Stood Still
• Fast & Furious
• The Fast and the Furious
• Good Morning, Vietnam
• Ice Age: Dawn of the Dinosaurs
• Pale Rider
• The Sum of All Fears
• Sweet November
• Terminator Salvation (Director's Cut Available)
• Volunteers
• W.
• Zoolander
Available November 4
• Get Out
Available November 6
• Rolling Stone: Stories from the Edge, Part 1
Available November 7
• Rolling Stone: Stories from the Edge, Part 2
Available November 10
• El Hipnotizador, Season 2 Premiere
Available November 11
• War Dog: A Soldier's Best Friend
• The Magical Wand Chase: A Sesame Street Special
• The Lego Batman Movie
Available November 13
• A United Kingdom
Available November 18
• Night of Too Many Stars: America Unites for Autism Program
• Sesame Street: A Sesame Street Thanksgiving, Season 48 Premiere
• The Great Wall
Available November 19
• Mechanic: Resurrection
Available November 20
• Baltimore Rising
Available November 25
• Kong: Skull Island
Available November 26
• Warcraft
Available November 27
• Meth Storm