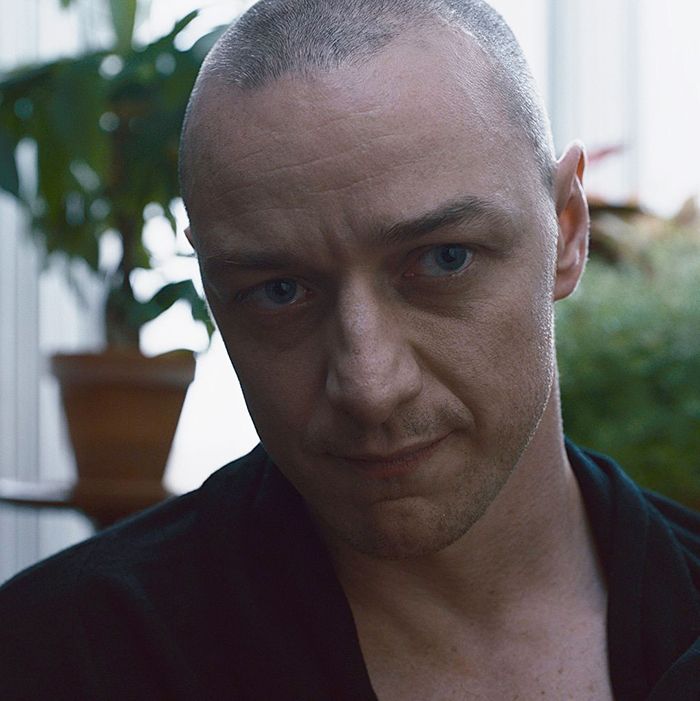 Photo: Universal Pictures
At the beginning of (and during) every month, HBO adds new movies and TV shows to its library. Below, you'll find our recommendations for October 2017. For more comprehensive coverage of the best titles available on HBO and elsewhere, check out Vulture's What to Stream Now hub, which is updated throughout the month.
Available October 21
Because M. Night Shyamalan made a good movie: Split
Split signals the end of the long, quiet rehabilitation of M. Night Shyamalan. The story of a man with 23 distinct personalities who kidnaps three young girls to mysterious ends is a wonderfully taut thriller. It doesn't even have Shyamalan's usual twist ending — it just accomplishes what it sets out to do, with no funny business and a delicious array of performances from James McAvoy. Yes, there is something unexpected, and if you've managed to stay unspoiled for all this time, I'm not going to ruin it for you here, but it's pretty damn cool. Available October 28.
Available October 21
Because yeah, he's thinking he's back: John Wick: Chapter 2
John Wick: Chapter 2 is beautiful. I don't mean that in the way you usually do when calling a movie "beautiful" — I'm not praising its cinematography or special effects. They're good and kinetic and wonderfully put together, sure, but John Wick Chapter 2 is beautiful for simply existing; for conjuring up this zany universe of assassins and blowing it up even further; for believing in the need for straightforward, fun action; for letting us all bask in Keanu Reeves glowering for two hours. Like John Wick himself, Chapter 2 is a damn professional, here to give you a proper action movie. Available October 21.
Available October 7
If you are a person — any person — who likes movies: Spielberg
You like movies, right? Odds are Steven Spielberg had something to do with that. It's also quite likely that you know this. Spielberg is one of the most well-known and celebrated filmmakers alive, a director whose work has the affection of the masses and the esteem of critics, and a name that is synonymous with cinema. It might seem hard to imagine what a documentary could possibly illuminate about a man whose work we've watched most of our lives, but Spielberg's promise of extensive, exclusive interviews, and the track record of HBO Documentary Films suggests that this will be something special. Available October 7.
TV Shows
Noteworthy titles in bold.
Available October 1
• Curb Your Enthusiasm, Season 9 Premiere
Available October 16
• La Vida Secreta de las Parejas, Series Premiere
Available October 20
• Tracey Ullman's Show
Movies
Noteworthy titles in bold.
Available October 1
• Australia
• Constantine
• Dead Presidents
• Death Race
• Eraser
• Finding Neverland
• Jackass: The Movie
• Master and Commander: The Far Side of the World
• Monster's Ball (Unrated Version)
• The Ninth Gate
• The Pink Panther (2006)
• Stuck on You
• The Sandlot
• The Sandlot 2
• The Terminator
• Wanted
• X-Men Origins: Wolverine
• The Resurrection of Gavin Stone
• The Darkness
• The Shack
• Rock Dog
• The Purge: Election Year
• Lights Out
Available October 7
• Spielberg
Available October 13
• Entre Nos, Part 2
Available October 14
• Tokyo Project
• Fifty Shades Darker (Unrated Version)
Available October 21
• John Wick: Chapter 2
Available October 28
• Split