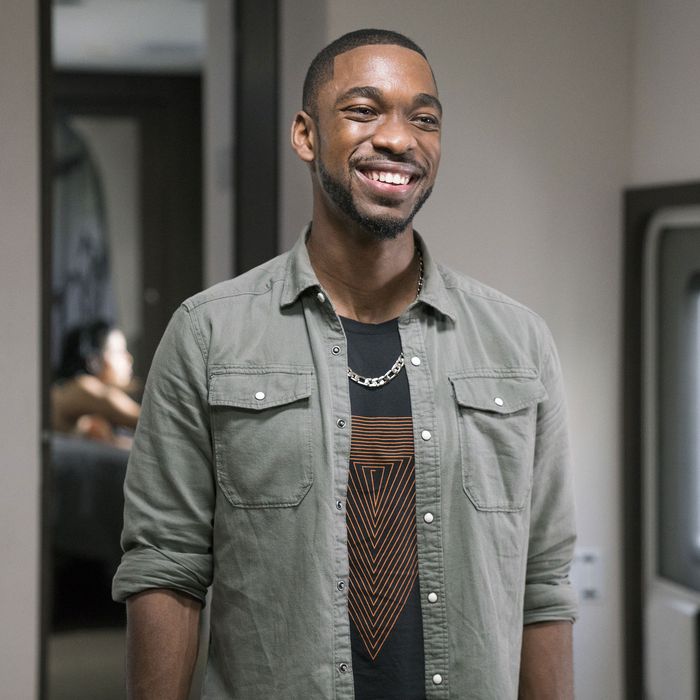 Photo: Michael Desmond/Showtime
At the beginning of (and during) every month, Showtime adds new movies and TV shows to its library. Below, you'll find our recommendations for October 2017. For more comprehensive coverage of the best titles available on Showtime and elsewhere, check out Vulture's What to Stream Now hub, which is updated throughout the month.
Available October 15
If you miss seeing Jay Pharoah on SNL: White Famous
Former SNL standout Jay Pharoah gets his own show in White Famous, which casts him as hot young comedian Floyd Mooney, a man "whose star is rising, forcing him to navigate the treacherous waters of maintaining his credibility as he begins to cross over into the world of becoming 'white famous.'" White Famous is a standout in an underwhelming fall for new TV, and hopefully it'll prove itself to be the smart show about navigating the monoculture of mainstream success that it positions itself to be. It's an admittedly lofty ambition, but maybe it'll be the next best thing: a very funny comedy. Available October 15.
Available September 1
Because it's time to celebrate a pop legend: George Michael: Freedom
George Michael's final work is this documentary about his life and career. Freedom was a project the late singer was heavily involved in before his passing in December, providing voice-over work and cooperating heavily with the filmmakers to provide archival and personal footage. With that level of access and involvement, Freedom promises to be a bittersweet and essential farewell to the musicicon. Available October 21.
Available September 20
Because a new Kingsman movie is out: Layer Cake
With the Kingsman franchise, Matthew Vaughn has established a reputation for crafting action movies that feel like over-the-top works of mad science, shifting tones with an admirable recklessness. But Vaughn also knows his way around a more straightforward crime flick, as Layer Cake proved. A slick drama about a drug deal gone wrong, Layer Cake is Vaughn in miniature and a hell of a ride: It's got a wicked sense of humor, a fun mean streak, a great lead performance from Daniel Craig, and a great minor one from Ben Whishaw. Available October 1.
TV Shows
Available October 15
• White Famous (Series Premiere)
Movies
Available October 1
• Against the Current
• Boogie Woogie
• Bruno
• Burke & Hare
• Can't Hardly Wait
• Casualties of War
• Darkman
• Fair Game (2010)
• Hardball
• Hateship Loveship
• High Fidelity
• Inside Man
• Kingpin
• Layer Cake
• The Legend of Bagger Vance
• Liberty Stands Still
• London
• Lords of Dogtown
• Mercy (2010)
• Money Train
• Music Within
• The Other Boleyn Girl
• Out of Sight
• Paycheck
• Perrier's Bounty
• A Promise
• Red Dragon
• Revolver
• Running With Scissors
• The Scarehouse
• Tanner Hall
• Thelma & Louise
• Wonderland
• Young Guns
Available October 2
• Southland Tales
Available October 4
• Seraphim Falls
Available October 5
• Arsenal
Available October 6
NEMR: Bombing in Beirut
Available October 7
• Bleed for This
Available October 13
• Cell
Available October 16
• Maximum Risk
Available October 21
• George Michael: Freedom
Available October 28
• Open Water