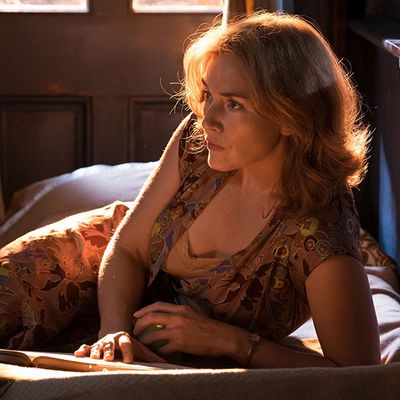 Photo: Amazon Prime Video
On a regular basis between now and March 4, 2018, when the winners of the Academy Awards are announced, Vulture will consult its crystal ball to determine the changing fortunes in this year's Oscars race. In our Oscar Futures column, we'll let you in on insider gossip, parse brand-new developments, and track industry buzz to figure out who's up, who's down, and who's currently leading the race for a coveted Oscar nomination.
Best Picture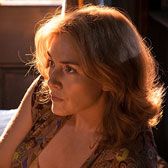 Wonder Wheel
Woof. Woody Allen's new melodrama screened for the press today and I didn't buy a single word of it. (Not even words like "the," "a," and "is.") A period film about a Coney Island waitress (Kate Winslet) and her stepdaughter (Juno Temple) who fall for the same lifeguard (Justin Timberlake), Wonder Wheel is at least beautifully lit by cinematographer Vittorio Storaro, but the characters are stock, the dialogue often risible, and the ensemble never meshes.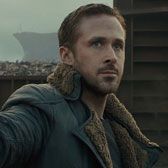 Blade Runner 2049
A week of brutal box-office stories started this film off on exactly the wrong note. Blade Runner 2049 will still have its passionate defenders and it shouldn't be counted out of the Best Picture race, but momentum is crucial when it comes to an awards-season push and voters like to back a success.
Best Director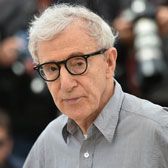 Woody Allen, Wonder Wheel
It was never going to be easy to give a full-bore awards push to the controversial Allen in the wake of the Harvey Weinstein scandal, and it just got even harder. Wonder Wheel may be Allen's funniest movie in years, but it's not a comedy.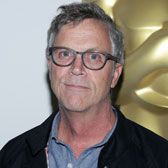 Todd Haynes, Wonderstruck
I understand what Amazon was trying to do in funding big swings from auteurs like Allen, Richard Linklater, and Todd Haynes, but reviews for their three films out of the New York Film Festival have mostly run mild to scathing. At least the studio still has the summer hit The Big Sick to push.
Current Predix
Guillermo del Toro, The Shape of Water; Luca Guadagnino, Call Me by Your Name; Christopher Nolan, Dunkirk; Steven Spielberg, The Post; Joe Wright, Darkest Hour
Best Actor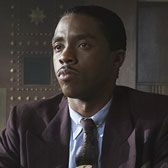 Chadwick Boseman, Marshall
Boseman has done good work in past biopics and is getting great notices for this Thurgood Marshall drama. I'm not sure the film will get much of an Oscar push, but with the Best Actor field so thin and fears starting to mount that another #OscarsSoWhite outcome is possible this year, why not make a go of touting him?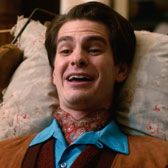 Andrew Garfield, Breathe
Breathe is a familiar disability biopic, but Garfield is the most likable he's been onscreen in ages, imbuing his paralyzed character with real heart and humor. The reviews, though, are middling.
Current Predix
Timothée Chalamet, Call Me by Your Name; Daniel Day-Lewis, Phantom Thread; James Franco, The Disaster Artist; Gary Oldman, Darkest Hour; Denzel Washington, Roman J. Israel, Esq.
Best Actress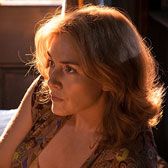 Kate Winslet, Wonder Wheel
In a weaker year, Winslet could still make it into the Best Actress category, but this season's race is already stacked with big contenders from acclaimed films, and fronting a liability won't help her. You can see what drew Winslet to the role, with her morally questionable motives and triple-underlined monologues to no one in particular, but this sort of material was done far more effectively in Allen's Blue Jasmine.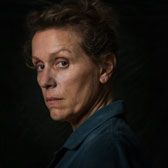 Frances McDormand, Three Billboards Outside Ebbing, Missouri
I don't expect McDormand to do as much press as her easygoing competition, but if the press she does do is as great as this New York Times Magazine profile, who's to argue?
Current Predix
Sally Hawkins, The Shape of Water; Frances McDormand, Three Billboards Outside Ebbing, Missouri; Saoirse Ronan, Lady Bird; Emma Stone, Battle of the Sexes; Meryl Streep, The Post
Best Supporting Actor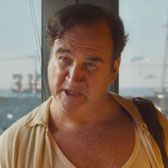 Jim Belushi, Wonder Wheel
As Winslet's bellowing husband, Belushi is forced to deliver the same patience-trying notes over and over. I'm happy to see Belushi having a career renaissance between this and Twin Peaks, but he doesn't even feel like he's in the same room as Winslet in the scenes they share.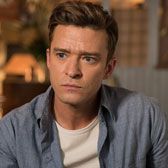 Justin Timberlake, Wonder Wheel
Timberlake is brutally miscast as a poet lifeguard, over-enunciating his lines like he was reading them for the first time and striking not a single spark with either of his supposedly besotted leading ladies. It's like watching Eminem do dinner theater. He should pretend this movie never happened.
Current Predix
Willem Dafoe, The Florida Project; Idris Elba, Molly's Game; Richard Jenkins, The Shape of Water; Sam Rockwell, Three Billboards Outside Ebbing, Missouri; Michael Stuhlbarg, Call Me by Your Name
Best Supporting Actress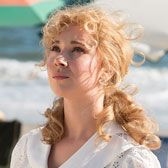 Juno Temple, Wonder Wheel
Temple emerges from Wonder Wheel the least scathed. She's appealing, upbeat, and able to take some of Allen's clunkers and make them sound believable. I hope it leads to better roles for her, but an awards-season bid is not going to happen.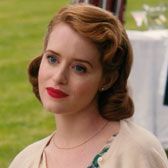 Claire Foy, Breathe
Foy is playing the supportive wife, a character that the Academy often loves to reward, but Breathe never tilts far enough in her direction to make the part juicy. If she draws votes for this, they'll be encouraging-ingenue votes that are also rewarding her for the work she's done on Netflix's The Crown.
Current Predix
Hong Chau, Downsizing; Holly Hunter, The Big Sick; Allison Janney, I, Tonya; Melissa Leo, Novitiate; Laurie Metcalf, Lady Bird