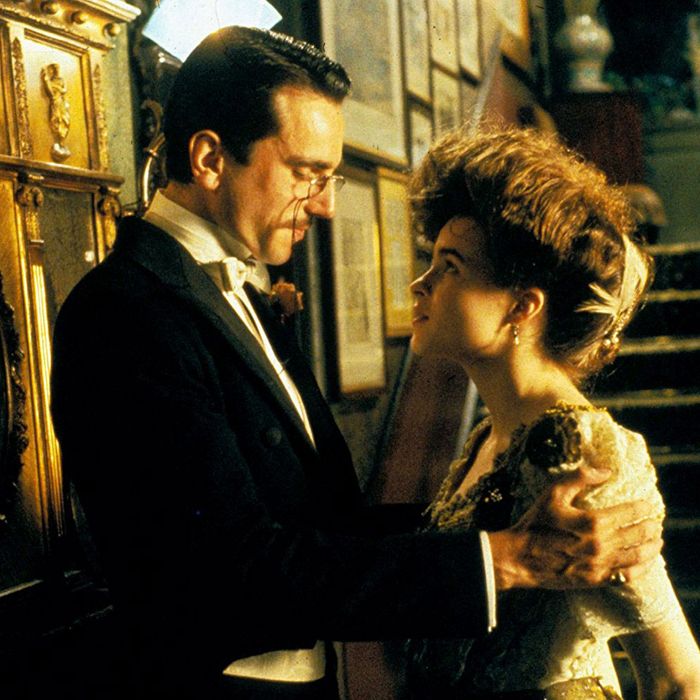 Photo: Curzon Film Distributors
While Call Me by Your Name owes many of its achievements to the work of Luca Guadagnino, much of its DNA develops from the script the director co-wrote with James Ivory. Ivory — a longtime director, writer, and producer — helped found Merchant Ivory Productions, which released a series of thoughtful films, mostly literary adaptations, from the the 1960s through the 2000s. You may have watched them in an English class or two, and probably not appreciated them at the time, dammit.
The international triumvirate leading Merchant Ivory through its heyday consisted of Ivory, Ismail Merchant, and Ruth Prawer Jhabvala. Ivory, an American, directed most of the films. Merchant, who was born in India and met Ivory after moving to New York for university, produced them. Jhabvala, who was born in Germany and educated in England before moving to India in the 1950s and starting a career as a novelist (she adapted her novel The Householder into the script for Merchant Ivory's first film), wrote them. With the deaths of Merchant amd Jhabvala in 2005 and 2013, respectively, Ivory, who continues to work, remains the sole surviving member of the trio. If Call Me by Your Name whets your appetite for well-acted, sensual films about beautiful people who have thoughts about art, here are five more Merchant Ivory films to check out. (Sadly, none of these are currently streaming for free, but would it kill you to spend a little money on art?)
Shakespeare Wallah (1965)
One of the trio's first collaborations, Shakespeare Wallah stars Geoffrey Kendal and his daughter Felicity in a fictionalized version of their real-life theatrical troupe, which performed European theater while touring around India. Directed by Ivory and produced by Merchant, Shakespeare Wallah was written, like many Merchant Ivory films, by Jhabvala, and focuses on the uneasy relationship between Britain and India, before and after colonization. Madhur Jaffrey steals the movie as Manjula, the overdramatic Bollywood star, a rival with Felicity Kendal's Lizzie Buckingham over the dreamy Sanju (Shashi Kapoor).
A Room With a View (1985)
Merchant Ivory broke out into wider critical and commercial success with this adaptation of E.M. Forster's novel, set in Italy and Edwardian England. Helena Bonham Carter is totally winning, to be very British about it, in her first feature film role, as the impulsive young Lucy Honeychurch, with Maggie Smith as her mother and Julian Sands as a swoopy-haired love interest. Come for the gorgeous costumes, stay for the heartfelt look at what it means to fall in love.
Maurice (1987)
Ivory co-wrote this film with Kit Hesketh-Harvey, based on Forster's novel about a gay man, which he considered too daring to publish until after his death. James Wilby stars as the titular Maurice, who becomes infatuated with his Cambridge classmate Clive Durham, played by an excellent and, when he needs to be, infuriating Hugh Grant. A rare gay romance with a happy ending (a key reason Forster was so hesitant to publish), Maurice has only grown in acclaim since it was released. If Call Me by Your Name leaves you longing for another stately gay love story, watch Maurice.
Howards End (1992)
Jhabvala wrote this adaptation of Forster's novel – Merchant Ivory's third Forster film – which centers on two idealistic sisters (Emma Thompson and Helena Bonham Carter) who get entangled with a landed family (led by Vanessa Redgrave and Anthony Hopkins). The actors are all at the top of their games. The fabrics are sublime. The emotions are restrained and yet pained. Everything you could want in a period literary drama.
The Remains of the Day (1993)
Ivory, Merchant, and Jhabvala reunited with Emma Thompson and Anthony Hopkins to adapt future Nobel-winner Kazuo Ishiguro's Remains of the Day. The novel's a perfect Merchant Ivory subject, in that it is about a butler with a lot of feelings, but no good way of acting on them. Thus, much of the film relies on the subtlety of the actors, trapped within gorgeously and meticulously appointed sets, struggling to break free.