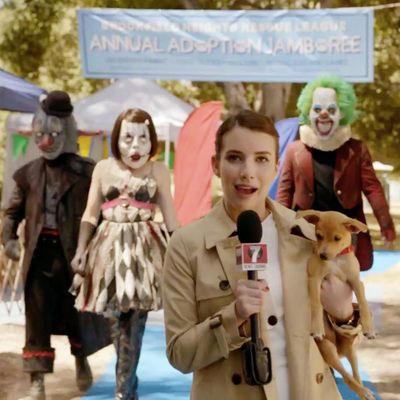 For decades, horror movies have dreamed up more and more outlandish ways to kill their poor victims. (Remember how Scream finished off Rose McGowan with an automatic garage door?) The stakes are even higher for American Horror Story co-creators Ryan Murphy and Brad Falchuk: Not only do they compete with Hollywood, they also have to find a way to top themselves every year. Each season devises new, ever more creative ways to kill characters off, whether it's giving birth to a demon baby, having sex with cursed vagina, or being sodomized by a demon with a razor dildo. The only thing that's harder than enduring these 15 showstopping horrors? Imagining what American Horror Story might do next.
Murder House, episode four: "Halloween: Part One"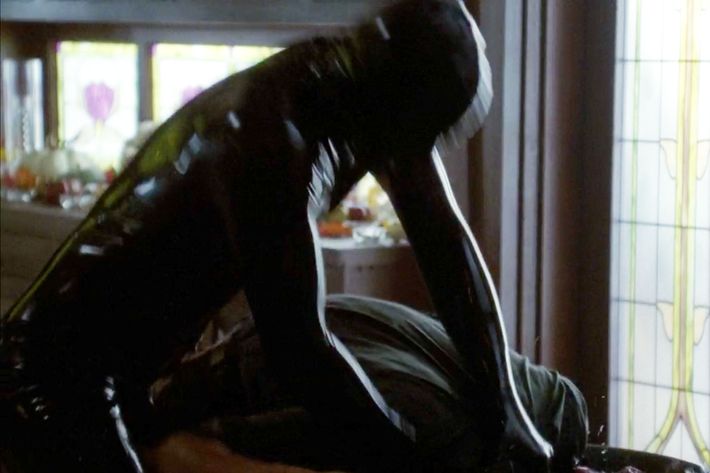 Chad Warwick (Zachary Quinto) is drowned by the Rubber Man in an apple-bobbing bucket.
Murder House, episode six: "Piggy, Piggy"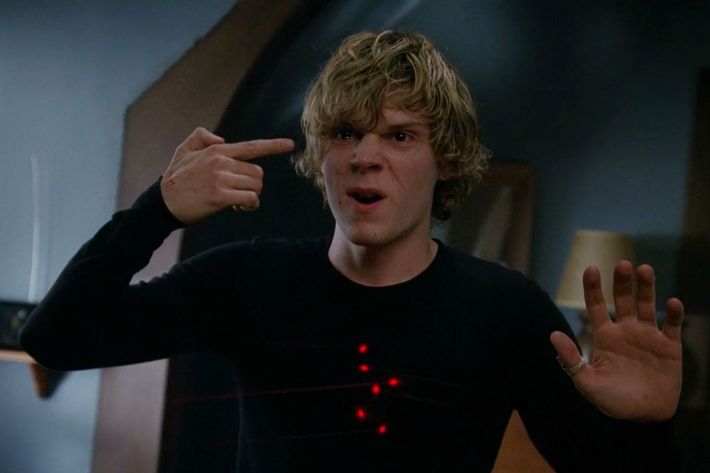 Tate Langdon (Evan Peters) is executed by SWAT team after killing 15 students in a school shooting.
Murder House, episode 11: "Birth"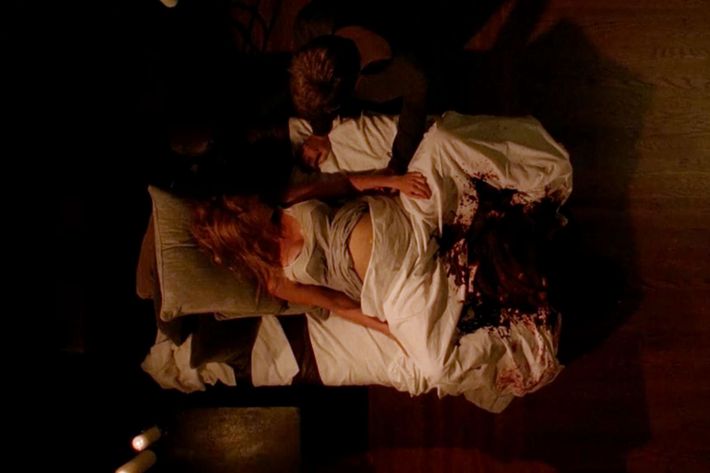 Vivien Harmon (Connie Britton) dies while giving birth to a demon baby.
Asylum, episode six: "The Origins of Montrosity"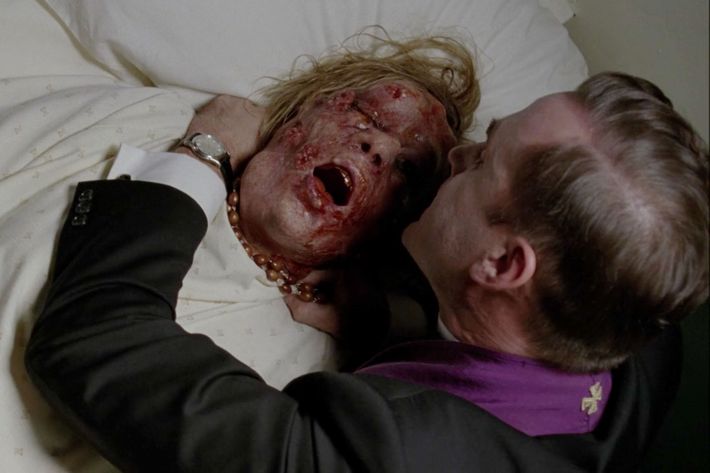 After having both her legs amputated, her skin mutilated, and being injected with unknown pathogens, Shelly (Chloë Sevigny) is choked to death with a rosary by Monsignor Howard (Joseph Fiennes).
Coven, episode one: "Bitchcraft"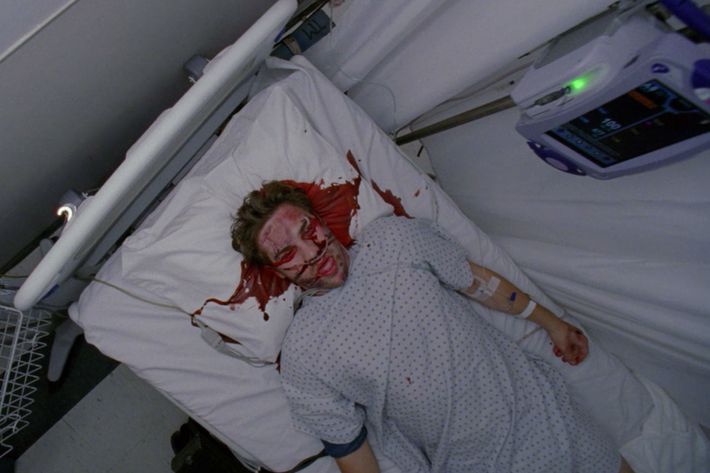 Zoe Benson (Taissa Farmiga) takes revenge on the only surviving frat boy who gang-raped Madison (Emma Roberts) by having sex with him, a.k.a. killing him with her cursed witch vagina.
Coven, episode two: "Boy Parts"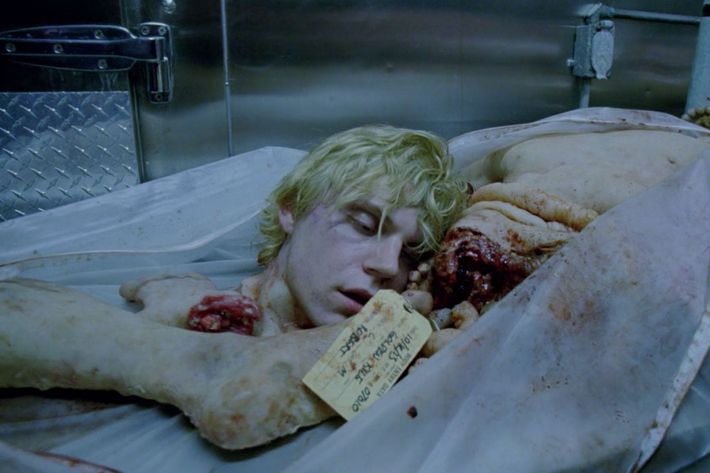 Kyle Spencer (Even Peters) is dismembered during a telekinetic bus crash.
Coven, episode 13: "The Seven Wonders"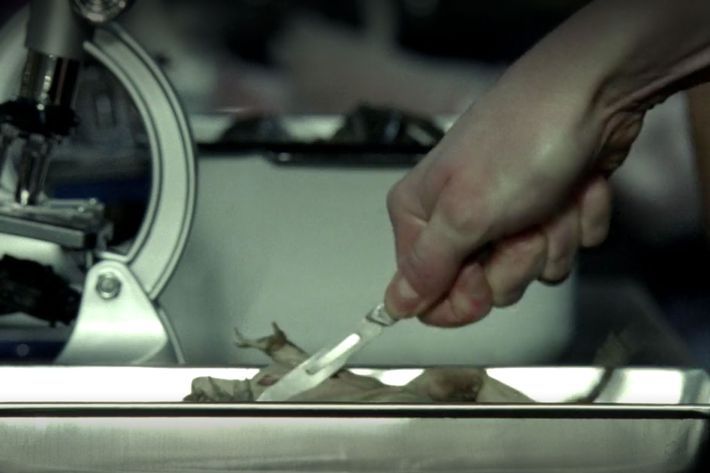 Misty Day (Lily Rabe) gets trapped in her own personal hell, where she must dissect live frogs for eternity.
Coven, episode 13: "The Seven Wonders"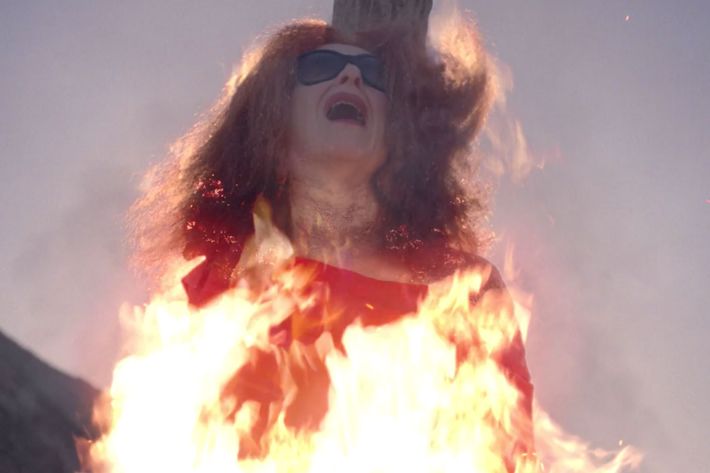 Fashion-loving Myrtle Snow (Frances Conroy) is burned at the stake as she shouts, "Balenciaga!" (This one foreshadows a number of characters being burned alive in Roanoke.)
Freak Show, episode one: "Monsters Among Us"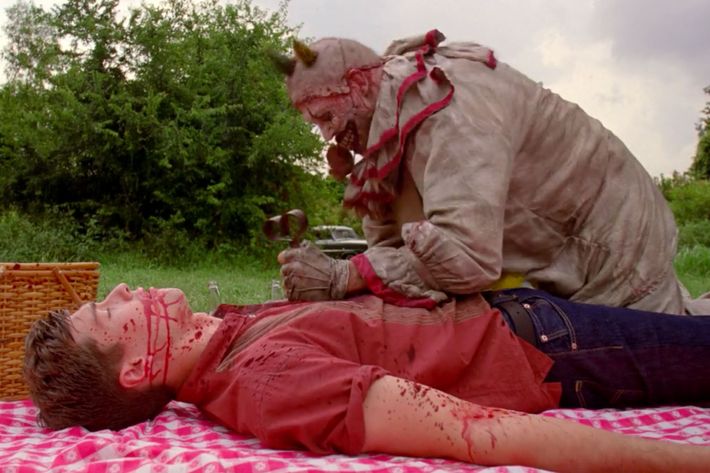 Twisty the Clown (John Carroll Lynch) bludgeons two picnickers with juggling clubs and stabs them to death with shears.
Freak Show, episode seven: "Test of Strength"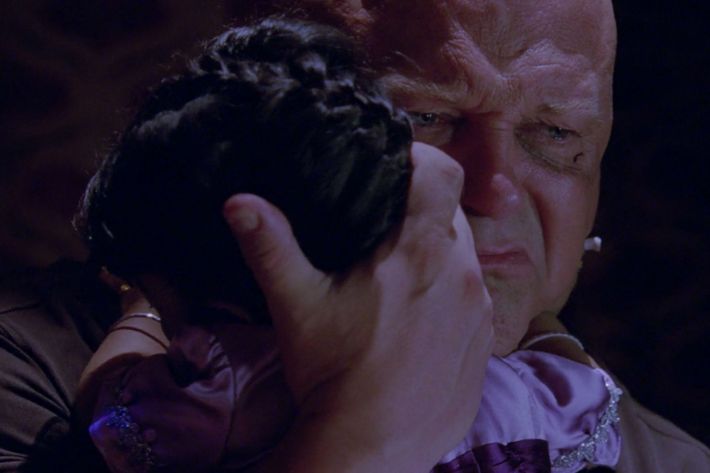 Ma Petite (Jyoti Amge) is smothered by a deadly hug.
Freak Show, episode 12: "Show Stoppers"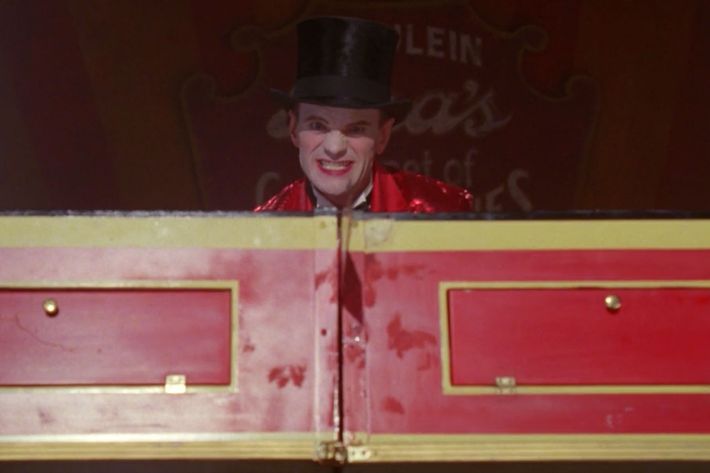 Maggie Esmerelda (Emma Roberts) is literally sawed in half by an insane magician. (Yes, the magician is played by Neil Patrick Harris.)
Hotel, episode one: "Checking In"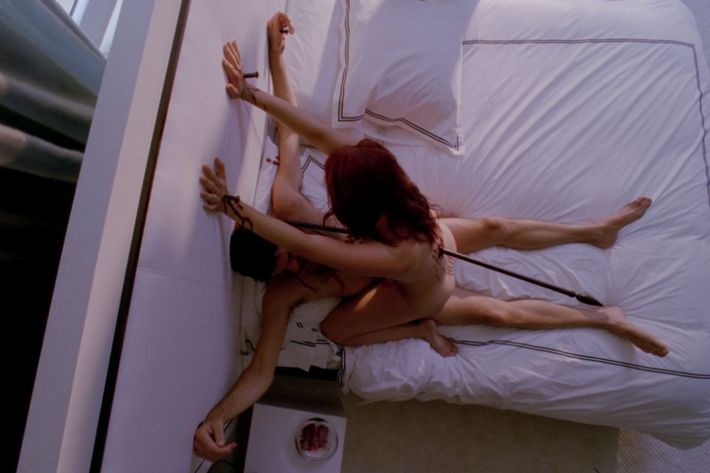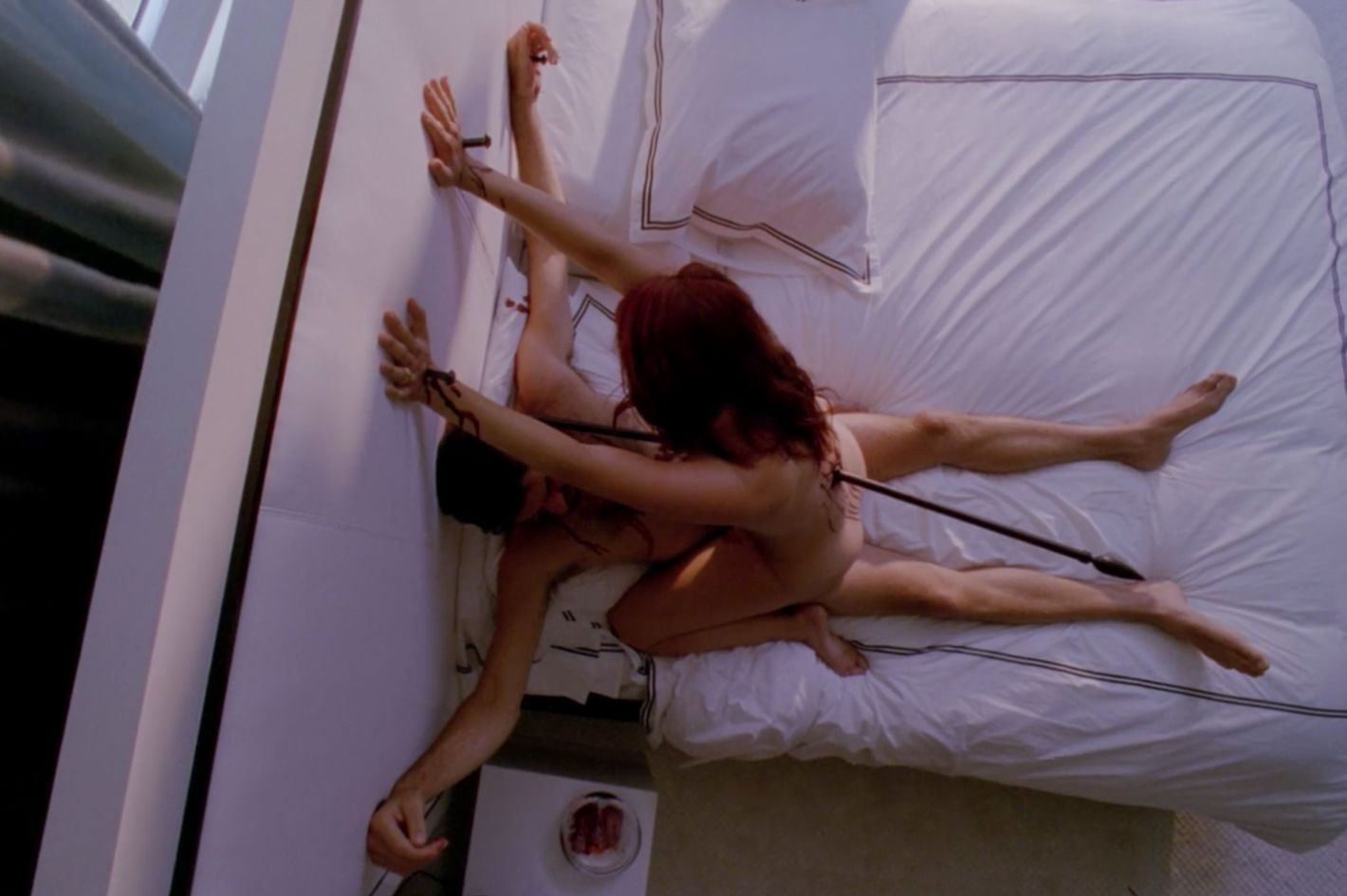 After having his tongue and eyes plucked out, this unnamed man was force-fed erectile-dysfunction drugs and his erect penis was superglued inside his dead mistress, who was impaled and nailed to the headboard.
Hotel, episode one: "Checking In"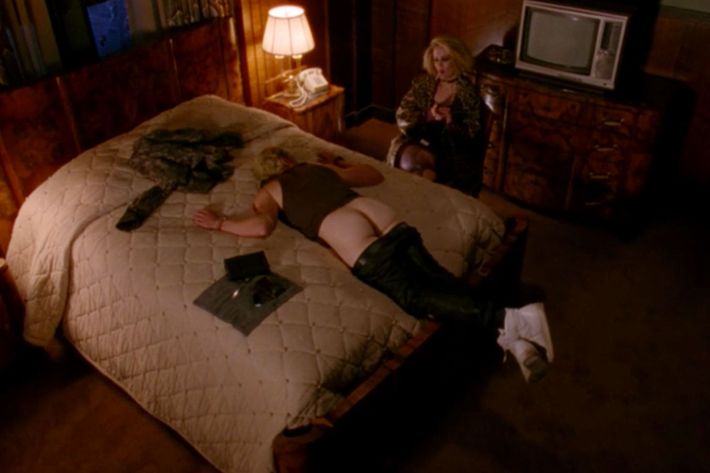 A heroin addict named Gabriel (Max Greenfield) is raped to death with the Addiction Demon's razor dildo (This is actually the show's second death by sodomy, following the man who was killed with a fire poker in Murder House.)
Hotel, episode five: "Room Service"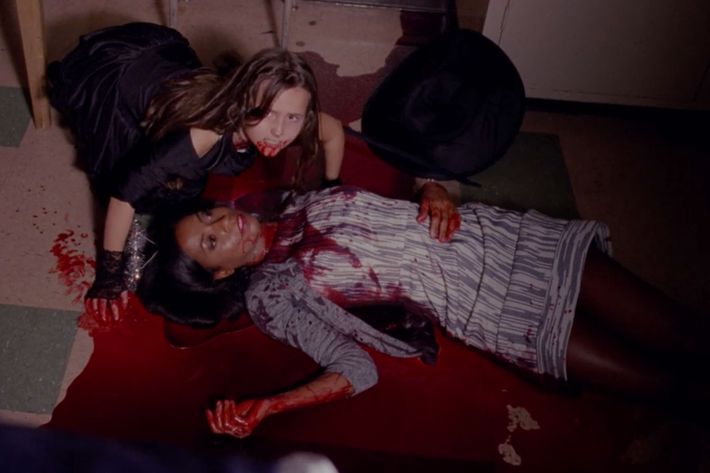 A bunch of kids catch a virulent strain of vampire rabies because their parents wouldn't vaccinate them. After this poor teacher and a school administrator are killed, the kids drink their blood.
Roanoke, episode two: "Chapter Two"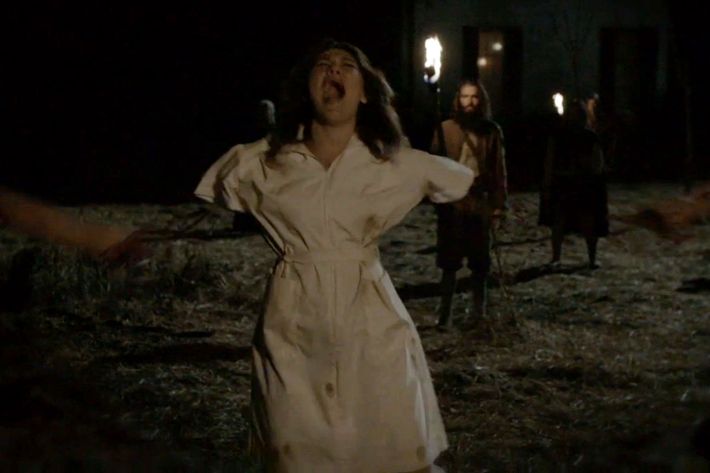 A homicidal nurse is punished by the Butcher (Kathy Bates) for murdering the elderly. She's not exactly drawn and quartered, but her arms are torn from her body. That seems grisly enough, doesn't it?
Roanoke, episode five: "Chapter Five"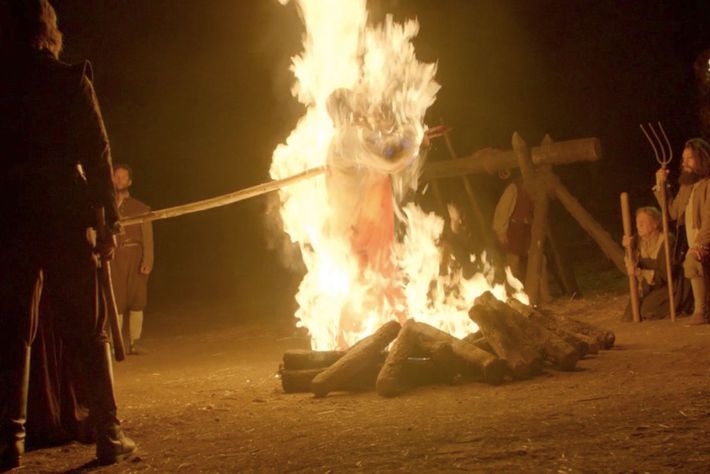 The Butcher absolutely loves one particular killing method: impaling her victim with a giant pole and then setting them on fire. We first see this in a reenactment in Roanoke's fifth episode, when she does it to Edward Philippe Mott (Evan Peters). Later, in episode nine, the real deal happens to wannabe influencers Sophie Green (Taissa Farmiga) and Milo (Jon Bass).
Roanoke, episode five: "Chapter Five"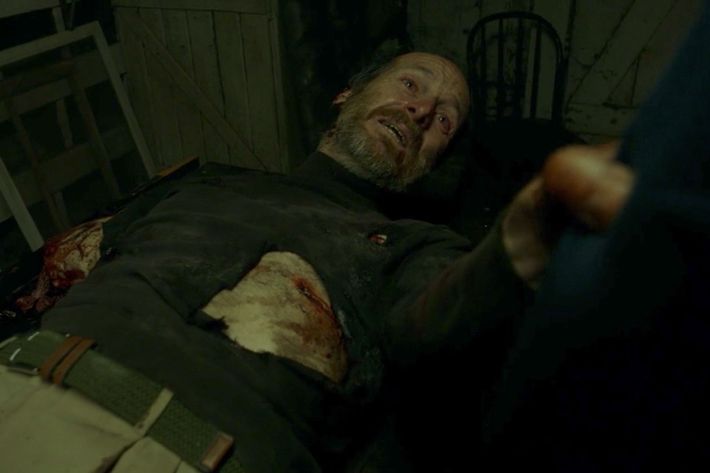 Dr. Elias Cunningham (Denis O'Hare) gets his head bashed in by a rock, which isn't that upsetting as far as AHS goes. But watching those hillbilly, meth-head cannibals turn his legs into beef jerky? That's a nightmare you won't soon forget.
Cult, episode four: "11/9"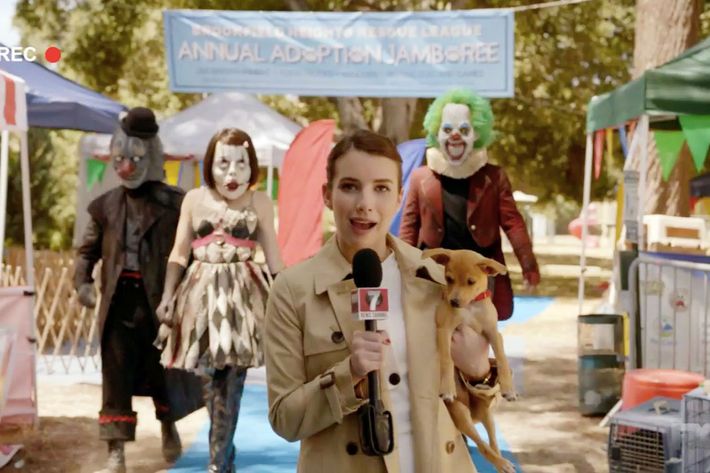 TV reporter Serena (Emma Roberts) and her cameraman getting hacked apart by a bunch of clowns wasn't just gruesome. It was chillingly reminiscent of a real, horrifying event.
Cult, episode five: "Holes"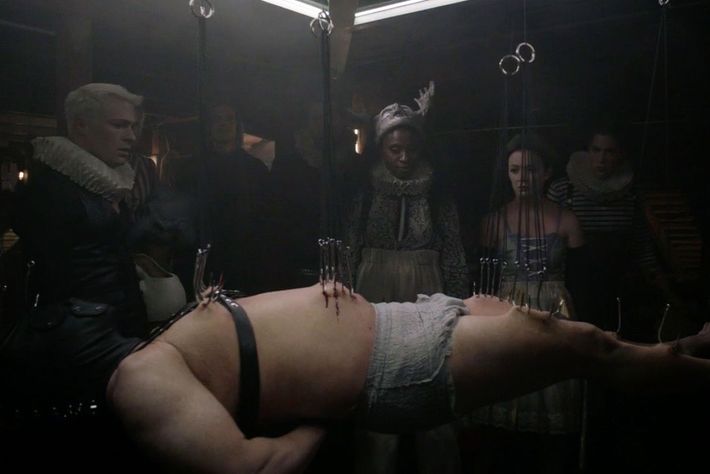 When Kai (Even Peters) stabs the Gimp (Chris Guzzi) in the heart, his dying body pulls out the hooks in his chest, nipples, groin, and legs that are suspending him from the ceiling. Even for AHS, it's a lot.
Cult, episode five: "Holes"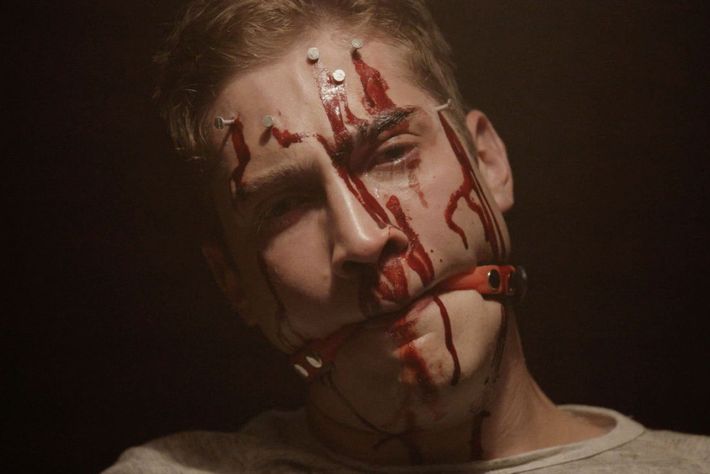 After deciding the R.J. doesn't have the stomach for clown killings, Kai forces everyone in his cult to take turns shooting nails into his head. Poor R.J. survives almost a dozen before Kai puts him out of his misery.