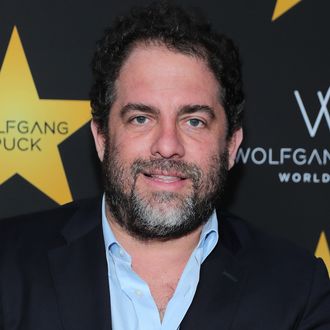 Photo: Neilson Barnard/Getty Images
In reaction to half-a-dozen women accusing Brett Ratner of sexual harassment or assault this morning, the director and producer provided a statement to The Hollywood Reporter saying that he would "step away" from dealings related to Warner Bros., so as not to bring undo bad publicity to the company.
"In light of the allegations being made, I am choosing to personally step away from all Warner Bros.- related activities. I don't want to have any possible negative impact to the studio until these personal issues are resolved."
Four years ago, Ratner's company, RatPac Entertainment, signed a $450 million co-financing deal with Warner Bros. Ratner is the CEO of that shop, so it sounds like he was going the leave-of-absence route. However, Variety reports that Ratner didn't quit since he was actually fired by Warner Bros. first. "Ratner's first-look deal with the studio had already expired, but will not be renewed," according to the trade publication. "Ratner will also lose his office space on the Warners lot in Burbank, which will revert to the studio's control." So it sounds like Ratner went to pack a box and found one already filled with his things waiting on the doorstep. The filmmaker's attorney has denied all accusations of sexual misconduct.