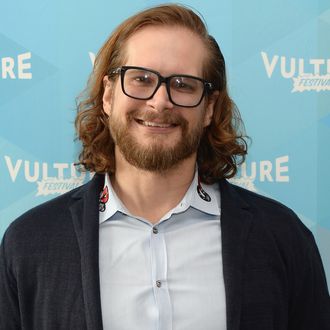 Photo: Andrew Toth/Getty Images for Vulture Festiva
Together, Bryan Fuller and Michael Green created, executive-produced, and served as showrunners on the highly ambitious Starz series American Gods, an adaptation of the book by Neil Gaiman. But now Variety reports that both men will leave the showrunner position, allegedly over disputes with the production company, Freemantle Media.
According to Variety, Green and Fuller wanted to increase the budget for season two, which Starz committed to in May, despite word from sources that the cost of upcoming episodes was already close to $10 million each. Fuller was a serious power-tweeter about the show as the first season aired earlier this year, and he left showrunning duties for Star Trek: Discovery — a beloved property for Fuller — in part to focus on Gods. No replacements have been named yet by Starz, but surely every Fannibal across the world is putting on their flower crowns right now and sending up a prayer that Fuller just wants to devote all his energies to reviving Hannibal. In the meantime, he is developing Amazing Stories for Apple, and Green is working on the Netflix drama Raising Dion.