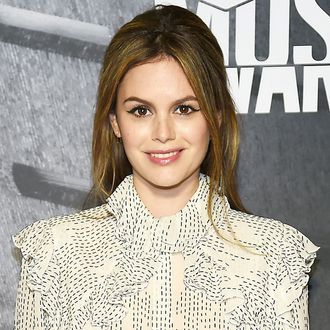 Summer Roberts solves crimes!
Photo: Rick Diamond/Getty Images for CMT
After achieving great success with Castle, a show about a crime novelist who works with a real detective, Castle creators Terri Edda Miller and Andrew W. Marlowe are making a new TV show that's basically Castle, but now it stars Rachel Bilson. The series, Take Two, follows a former star of a cop series named Ella (Bilson), who emerges from a bender and ends up working with a private investigator (Eddie Cibrian). "Though Eddie resents the babysitting gig, Ella proves herself to be surprisingly valuable, drawing on her acting skills and 200 episodes of playing a detective," according to the show's description, which is pretty much the mirror of what happened in Castle with Nathan Fillion's crime novelist (not TV star) and Stana Katic's police (not private) detective on Castle (note the key differences). ABC has given Take Two a straight-to-series order — no need to investigate why.