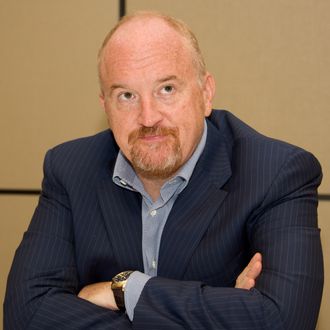 Photo: Vera Anderson/WireImage
In the wake of a New York Times report detailing Louis C.K.'s alleged sexual misconduct, both those in the comedy world and other celebrities have come forward to condemn his actions. In the report, five women came forward with stories about C.K.'s harassment, including instances in which the comedian allegedly masturbated in front of them against their will. Allegations against C.K. have been around for several years, first reported by Gawker. Masturbation has long been a theme in C.K.'s work, though he has denied and refused to discuss rumors of inappropriate conduct in the past.
Mike Schur, creator of The Good Place and Parks and Recreation.
Megan Koester, who wrote a Vice report about being shut down while looking into allegations against C.K.