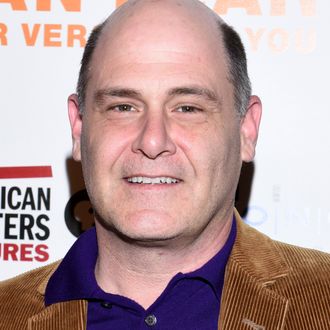 Weiner.
Photo: Vivien Killilea/WireImage
An Emmy-winning former Mad Men writer has accused series creator Matthew Weiner of sexual harassment. In an interview with The Information, writer Kater Gordon claims that during one writing session in 2008 when she was his writer's assistant, Weiner made a sexually suggestive comment toward her. "He told me that I owed it to him to let him see me naked," she recalled to the website, adding that she froze and tried to brush it off as they kept working. "It felt like a lose-lose situation." Gordon told other people about Weiner's alleged remark at the time, and they verified her account to The Information. A representative for Weiner has denied Gordon's accusation. "Mr. Weiner spent eight to ten hours a day writing dialogue aloud with Miss Gordon, who started on Mad Men as his writers assistant. He does not remember saying this comment nor does it reflect a comment he would say to any colleague."
After the comment, Gordon won an Emmy for her work on Mad Men. She was hired as staff writer on Mad Men's third season, but was fired mid-season. When Gordon approached her former mentor for feedback on her performance, she said he seemed overly harsh: "He told me I was terrible at everything, from my work in the writers room to on set." It was only when she read accounts of Harvey Weinstein's notorious bullying that she recalled how Weiner treated her, and decided to found a victims' advocacy group called Modern Alliance.