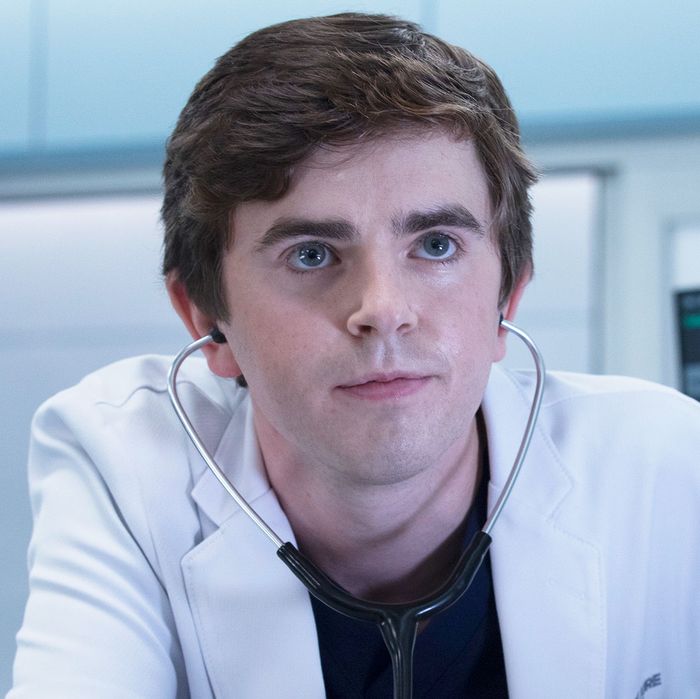 As audiences continue to flee old-school linear TV for streaming and on-demand, making precise judgments about a new program's long-term survival odds has become trickier than ever. Embryonic series such as ABC's Kevin (Probably) Saves the World or CBS's 9JKL get their runs extended despite seriously disappointing ratings because networks know many viewers have no idea yet that these shows even exist, while anything they put on as replacements would probably do even worse. Still, while most newcomers — and even some long-running programs considered "hits" — now muddle through week-to-week with so-so ratings, a few of the fall freshmen series that premiered last September have broken out from the pack. Here are five clear winners of the fall TV season.
The Good Doctor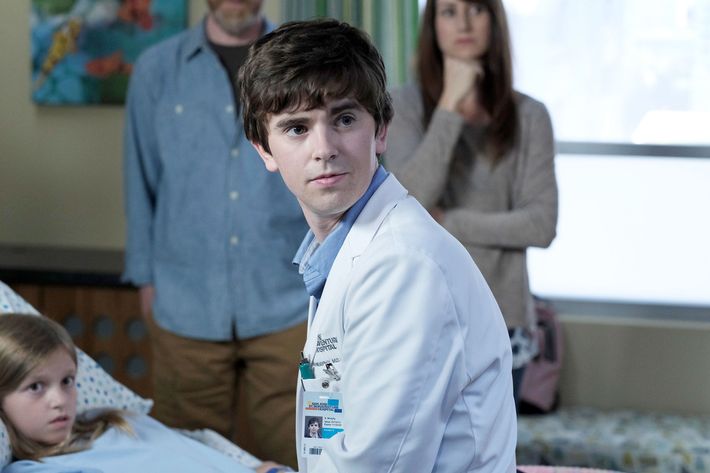 Critics were decidedly meh about this Freddie Highmore–led medical drama, but its ratings have been huge from the start. After scoring the biggest opening for any new ABC series since the 2004 debuts of Lost and Desperate Housewives, Good Doc has rocketed past NCIS and The Walking Dead to become TV's most-watched drama in terms of overall viewers. But it's not just your grandma who's tuning in to see Dr. Cutie Pie save lives: The show is also doing well with ABC's target audience of adults under 50, and is surprisingly strong with millennials and teens — two groups that are increasingly hard to reach for linear networks. In fact, among female teens ages 12 to 17, Good Doc currently stands as the No. 1 show on the Big Four (ABC, CBS, Fox, and NBC), beating everything from The Big Bang Theory to the NFL. As with This Is Us last fall, ABC's fall phenom is making an argument that the prescription for success in network TV now runs through viewers' tear ducts.
American Vandal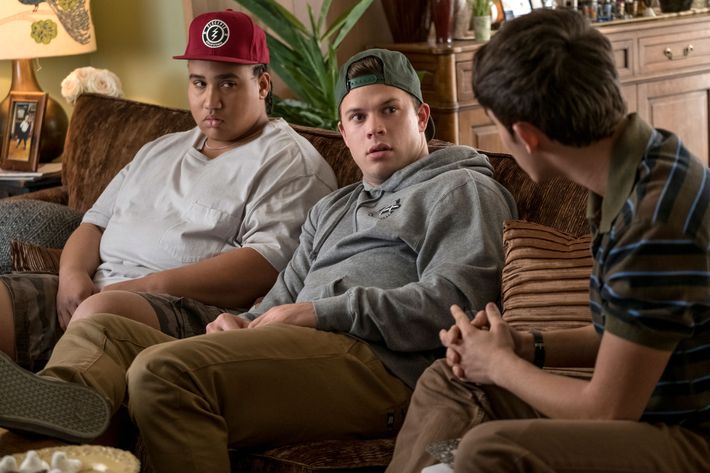 It's hard to declare anything new on Netflix a "hit," given the lack of reliable viewing data for the streaming giant. (Nielsen has started releasing some stats for the service, but they don't account for all viewing, and Netflix claims they're inaccurate.) That caveat aside, based on some less scientific metrics, Funny or Die's mockumentary American Vandal broke out from the Netflix pack this fall. Reviewers were nearly universal in their acclaim, praising the series for figuring out how to turn a seemingly stupid and sophomoric premise (a high-school student charged with painting phalli on cars) into sublime comedy. The internet also embraced the show, from Reddit sub-threads examining various theories about the fictional mystery to Twitter users still wondering #WhoDrewTheDicks as recently as this week. And in perhaps the surest sign that the show worked, Netflix ordered a second season barely one month after Vandal premiered, even though the premise of the series hardly makes a follow-up a no-brainer.
Young Sheldon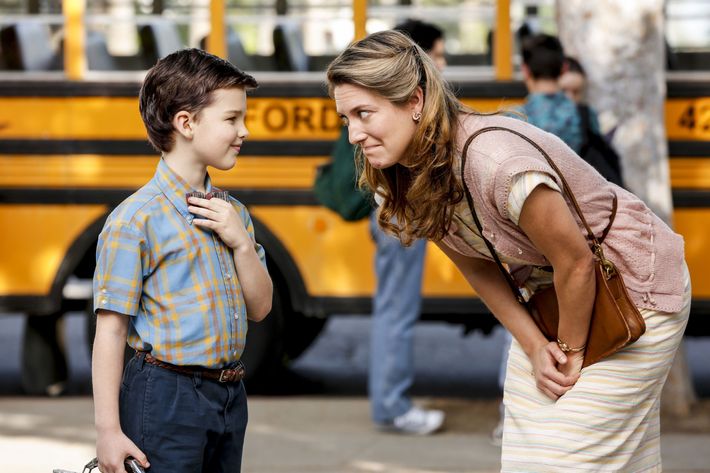 Lots of the old rules of television no longer apply, but one still apparently does: Spinoffs of hit shows will at least get sampled by viewers. The good news for CBS is that viewers not only checked out its offshoot of The Big Bang Theory — they seem to be liking it, too. After September's special Monday-night preview drew over 22 million viewers, Young Sheldon is now bringing in more than 16 million viewers each week, and regularly lands in Nielsen's top ten among adults under 50. It's also holding on to around 75 percent of TBBT's still-huge younger audience, a dramatic improvement over the parade of shows CBS has paired with TBBT over the years, many of which struggled to retain even half of their lead-in. On one level, it's not at all surprising that a spinoff of TV's biggest comedy has turned into a hit. But Young Sheldon took the somewhat less obvious path to success: It's a prequel, and it's tonally far different (read: quieter) than its predecessor. Despite — or perhaps because of — this, the show promises to be around for many years.
Will & Grace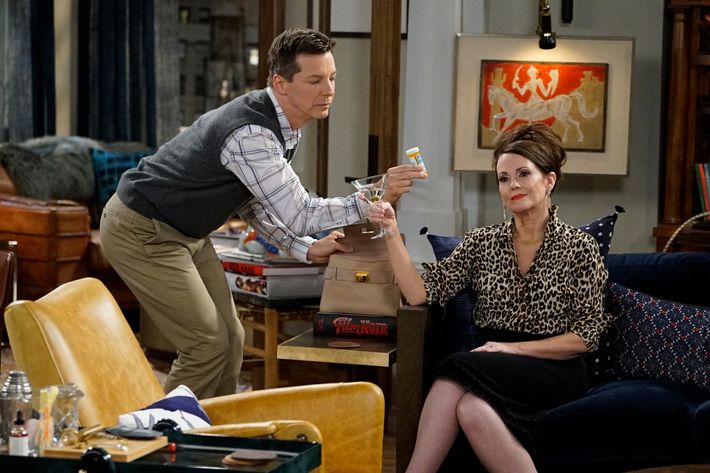 There were plenty of reasons to be skeptical that this NBC reboot could work. The original sitcom signed off in 2006 as a shell of its former (glorious) self, both in term of ratings and quality. Unlike, say, Fuller House or One Day at a Time, Will & Grace hadn't been gone long enough to invoke much nostalgia, nor had it died young with lots of untapped potential to fuel a revival à la Twin Peaks or Arrested Development. What's more, old-school multi-cam sitcoms like W&G have largely fallen out of favor with audiences, and had become virtually nonexistent on NBC. It was hardly a given a revival would click with 2017 audiences — and yet, the new show has been a wild success. It's consistently cracked Nielsen's top ten each week since its premiere, tripled NBC's performance in the 9 p.m. Thursday slot, and is now the network's No. 2 show overall, behind only This Is Us. Plus, unlike many of the other shows on the list, critical buzz has actually been good. What once seemed a one- or two-season stunt now seems likely to become a long-term hit for the Peacock.
The Orville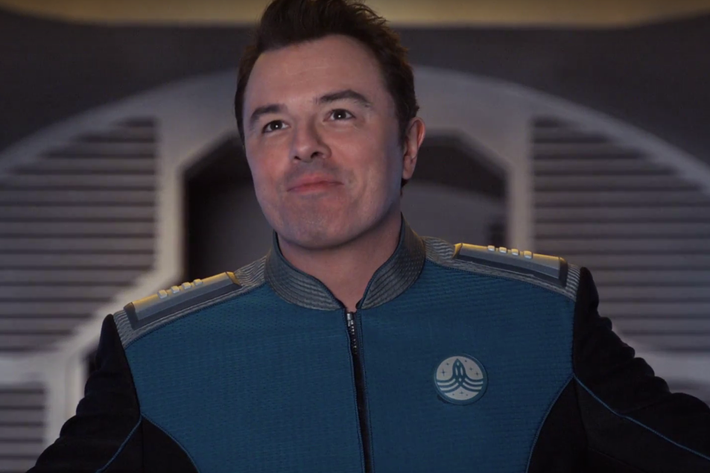 Seth MacFarlane's "homage" to Star Trek isn't getting the same sort of broad embrace by viewers as The Good Doctor or Young Sheldon — its most recent original episode drew barely 3 million same-day viewers — but it has, nonetheless, proven to be a clear-cut success for Fox. The Orville has posted solid numbers among younger male viewers, outrating Will & Grace and Modern Family in that demo season-to-date. It's been an impressive performer with nonlinear audiences (i.e., folks who catch up via DVR or streaming), nearly tripling its same-day broadcast ratings once various platforms are tallied. And it's given Fox some stability on Thursdays, a night where Fox has struggled since American Idol went away. None of this qualifies The Orville for juggernaut status, but for a show critics trashed even more thoroughly than The Good Doctor? Fox will take it.