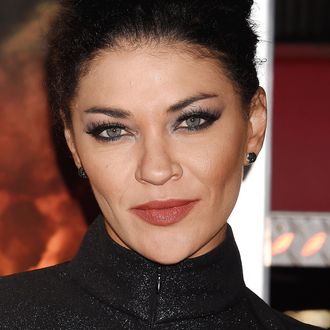 Jessica Szohr.
Photo: Jeffrey Mayer/WireImage
Since Gossip Girl wrapped in 2012, co-stars Jessica Szohr and Ed Westwick have remained fairly good friends — a fact that has Szohr questioning whether Westwick is capable of sexually assaulting women in the aftermath of recent allegations against the actor. In a new interview with Cosmopolitan, Szohr said she has spoken with Westwick since the claims became public, and she detailed her thoughts on this "difficult" and "touchy" subject.
"[I] have known Ed for years and know how lovely he is, and don't think he would ever put someone in a position like that. It's difficult, because you don't want someone you know to go through that or do that to someone, or knowing them well, knowing that you don't think they would, and you don't want, for the girls that are coming forward, it's like, are they stretching the truth?" she said. "But I know him well and I've known him for years, and I found it shocking. And I hope that it's untrue, but I also feel bad for anyone that's been in that situation, for the women that have to deal with that, for the situations that are true." As of now, Westwick has been accused by two women of sexual assault and by another of rape.