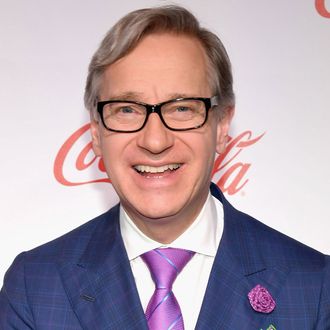 Photo: Ethan Miller/Getty Images for CinemaCon
When the concept for Paul Feig's remake of Ghostbusters was first announced, it received a healthy amount of advanced praise for the gender-swapping of its lead ensemble. But it also received a massive amount of blowback from fans of the 1984 original who couldn't imagine Winston Zeddemore and doctors Venkman, Stantz, and Spengler being replaced by a bunch of women. Unfortunately, enough of those "fans" waged a massive trolling campaign online to cast an unshakable pall over the film that hung around after it was released in 2016. Now, one year removed from the film's release, Feig spoke at Vulture Festival L.A. about how his Ghostbusters unintentionally turned into a "cause" he never intended to create, and how that cause may have ultimately hindered the movie's success.
"I think it kind of hampered us a little bit because the movie became so much of a cause. I think for some of our audience, they were like, 'What the fuck? We don't wanna go to a cause. We just wanna watch a fuckin' movie,'" the director says. And he still has mixed emotions about how it all panned out.
"It was a great regret in my life that the movie didn't do better, 'cause I really loved it," Feig explained. "It's not a perfect movie. None of my movies are perfect. I liked what we were doing with it. It was only supposed to be there to entertain people." But for all his frustration, Feig seems to have kept enough perspective on the movie to joke that beating Star Wars and Captain America at the Kids' Choice Awards was a highlight of his year. "The teens are just watching it, not bringing all the baggage."