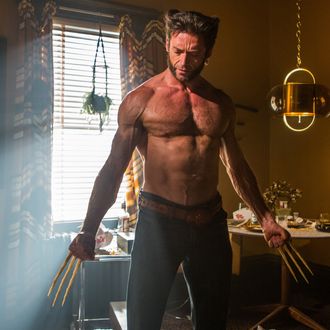 Photo: Alan Markfield/Marvel/Twentieth Century Fox Film
In news that would both allow the X-Men to join the rest of the Marvel universe, and push Disney's already significant standing within the entertainment industry to an even higher level, CNBC reports that 21st Century Fox has been holding talks about selling most of the company to the Walt Disney Corporation. According to the report, there's no certainty a deal would happen, and the two sides are not currently talking. If a deal does happen, it could have massive implications for the entertainment business.
Per CNBC, Fox reportedly believes it can't compete against larger conglomerates like Facebook, Google, Amazon, and Netflix and is interested in how "a more tightly focused group of properties around news and sports could compete more effectively in the current marketplace." Disney is reportedly interested in Fox's movie studio and TV production capabilities, and would not purchase the Fox broadcast network, its sports networks, or the Fox News or Business channels.