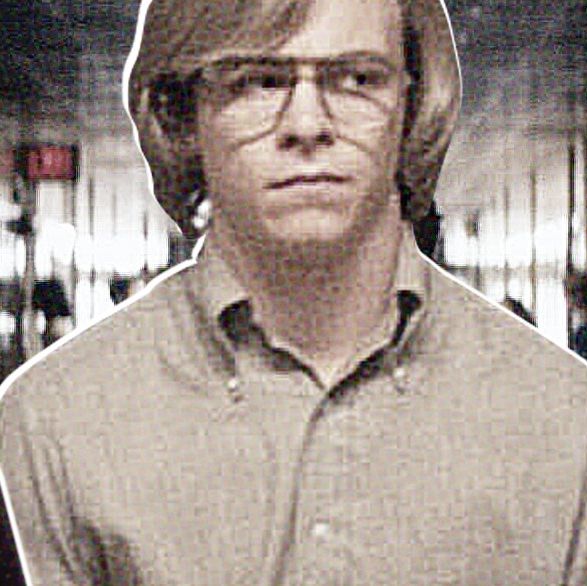 From Disney to Jeffrey Dahmer.
Several Disney Channel stars have gone on to do things that might have scandalized former fans — consider Ryan Gosling freebasing in Half Nelson — but few have embraced the transition like 21-year-old Ross Lynch. Last year, he was playing a teen heartthrob on Disney's Austin & Ally; on November 3, he stars as a teenage Jeffrey Dahmer in the biopic My Friend Dahmer. Based on a comic book by Derf Backderf, Dahmer's childhood friend, the film follows Dahmer's high-school years. Here, the method behind Lynch's metamorphosis.
1. Start young.
"Performance was always a part of my upbringing. My oldest brother was really into performing, and we were always mimicking the TV. Then eventually my mom enrolled us in dance classes."
2. Head for Hollywood.
"My first job was called Macy's Passport, which was basically a fashion show. I was about 10 years old. We as a family all decided to move out to L.A., my mom and all my siblings. We lived in a motel for a few months."
3. Commit to a Disney Channel show.
"The big moment in my career was when I booked Austin & Ally. One person told me, 'If you're gonna be on Disney Channel, you have to believe what you're saying. Otherwise, it comes off really cheesy.' "
4. Leave Disney.
"My contract was up, so I had control over my next project. [Disney] is very brand-conscious, and I think they'd frown on one of their actors playing a serial killer."
5. Audition to play Jeffrey Dahmer.
"That part came at the perfect time because of my age, and because I resemble Dahmer physically a little bit. It was like a meant-to-be project."
6. Know a lot about Dahmer. Or learn …
"I actually didn't know anything about him, believe it or not, because he died before I was born. Of course, now I know most things about him."
7. … By studying obsessively …
"Most of my preparation was watching videos and getting a sense of how he was. But we're playing Dahmer before the murders — when he was just a confused teenager."
8. … Especially his eye contact.
"That was one of the key points of my questioning for Derf. He said Dahmer was polite but didn't hold eye contact. I think it tells a lot about a person. How comfortable they feel and their intentions."
9. Most of all, don't fear a backlash.
"Ultimately, that's why I chose to do this. You can look at it like, 'Disney Star Plays Serial Killer.' But if you look at me as a young actor, I don't think a lot of actors my age would have declined such a role, you know?"
*This article appears in the October 30, 2017, issue of New York Magazine.