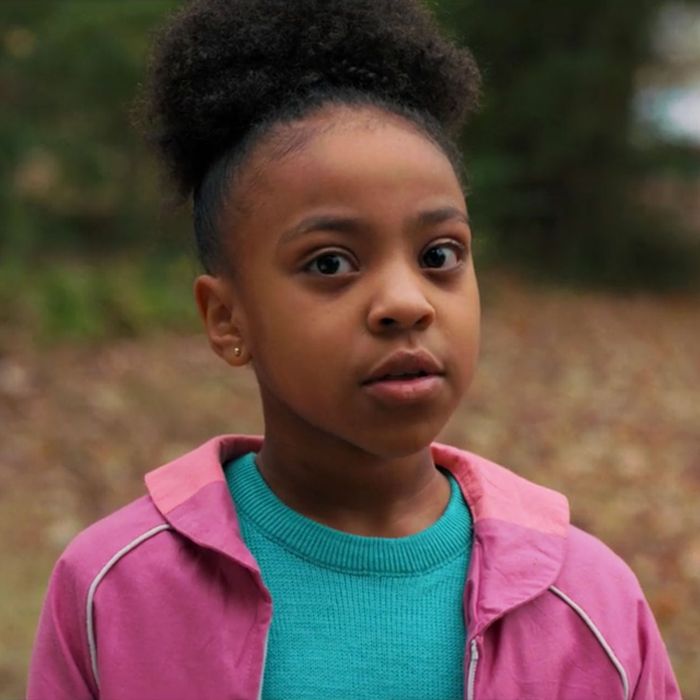 Priah Ferguson as Erica Sinclair.
Photo: Netflix
You could count all of Priah Ferguson's scenes in Stranger Things 2 on one hand, but she'd snatch them all away. The young actress makes her debut as Lucas Sinclair's little sister Erica in the second episode, where she taunts her brother as their mother takes photos of him in his Ghostbusters costume. "God, you are such a nerd," she says. "No wonder you only hang out with boys." "Erica!" her mother admonishes. "Just the facts," she replies. Just! The! Facts! And with that, a star was born.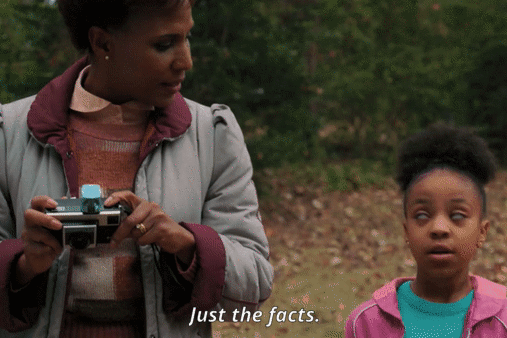 "It was going to be a throwaway part," Matt Duffer told Vulture's Jen Chaney during their episode-by-episode conversation about Stranger Things 2. "This girl came in from Georgia and just killed it, and then she killed it on set. I was thinking, 'Maybe she just nailed the audition,' but it was every day. We were dying." Once that happened, the Brothers Duffer knew they had to squeeze in a few extra scenes for Ferguson wherever it made sense. "She knocked it out of the park every time we brought her in," Matt said. "Any excuse we had to get Erica in there, we'd write her in."
There are plenty of heartwarming relationships in Stranger Things 2: Jonathan reminds his little brother Will that he, too, is a freak; Steve gives Dustin hair-care tips; Nancy saves Dustin at the dance. But the best and most accurate little-sibling thing about Erica is that she does not care. She does not care what "Code Red" means. She does not care that He-Man and her Barbie doll do not exist in the same canonical universe. She most certainly does not find weird alien creatures and feed them nougat. She just doesn't care!
Here is what Erica cares about: syrup on her pancakes, the color pink, and dragging her older brother and his dumb friends. Erica is the queen of withering one-liners. She is the Miranda Priestly of Hawkins. She is mean, snotty, and relentlessly Your Little Sister. "I got a code for you instead," she tells Dustin. "Code Shut Your Mouth!"
The best part? We're definitely going to see more of Priah Ferguson in the future. "There is no version of season three where Erica doesn't have a majorly expanded role!" Matt Duffer told Vulture. "She's got to. She's too good."
In honor of Queen Erica, here are some out-of-context GIFs perfect for your next Twitter fight or breakup.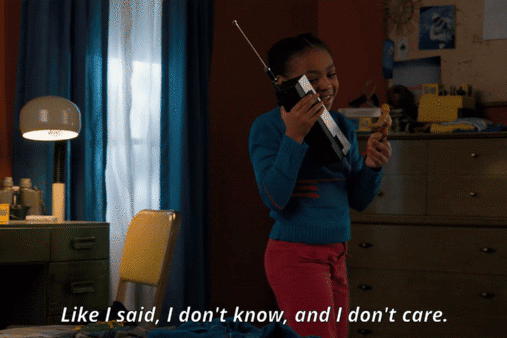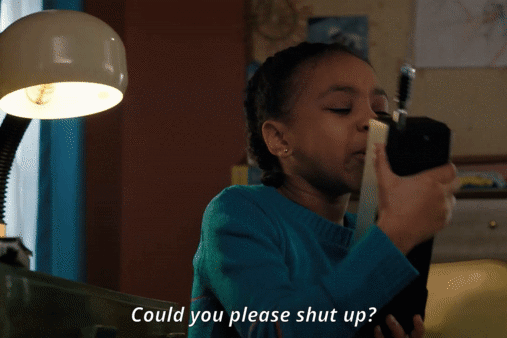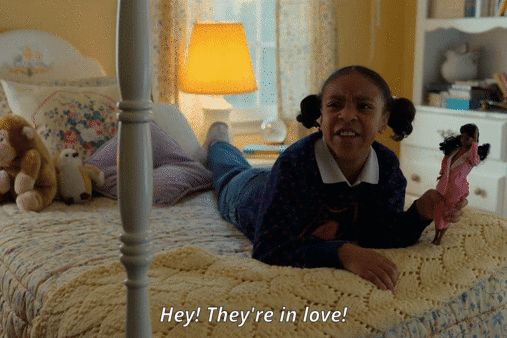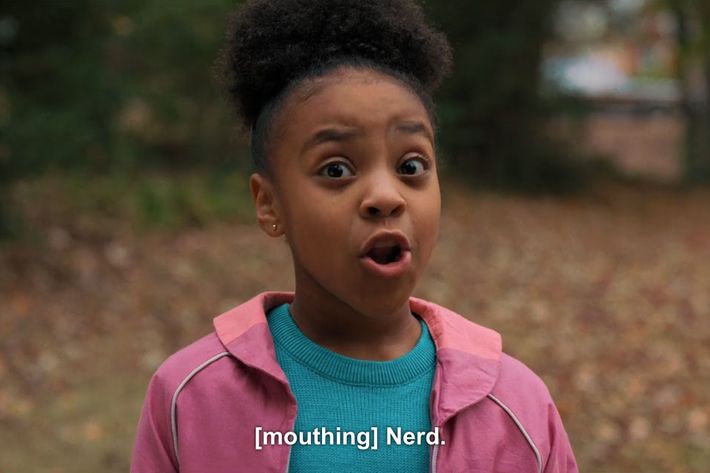 Get all your Stranger Things 2 questions answered at the show's Vulture Festival LA panel on November 18! Tickets available here.