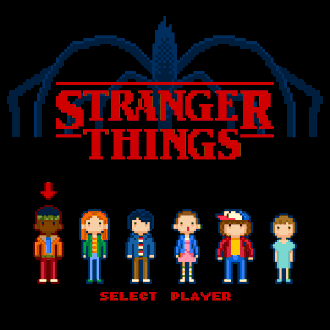 How useful are the kids of Stranger Things 2? is a question we found ourselves asking a lot this season. To answer it, we worked with illustrator Jude Buffum, to turn the bravest kids of Hawkins — Mike, Lucas, Dustin, Max, Will, and Eleven — into RPG characters battling demons from the Upside Down, giving them marks according to their performance this season. Who has the most powerful attacks? Who has the best luck? Just remember, it's about assembling the best team and working together, because friends don't lie. And if you want to put the kids to the test, there's a game for that.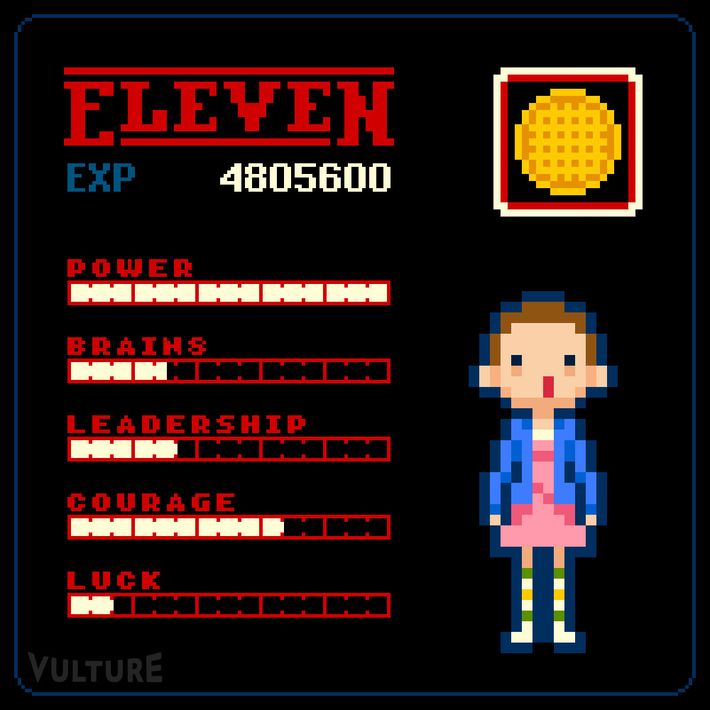 Eleven is the most powerful character in the game, and you'll want to keep her in your campaign party. After defeating the Demogorgon in season one and her jaunt with Kali in season two, she's accumulated the most experience points. Plus, once her Limit Gauge is full, she can deliver massive HP-crippling attacks. Her weaknesses are that she has bad luck and isn't good at defending herself. She can only eat Eggos to heal.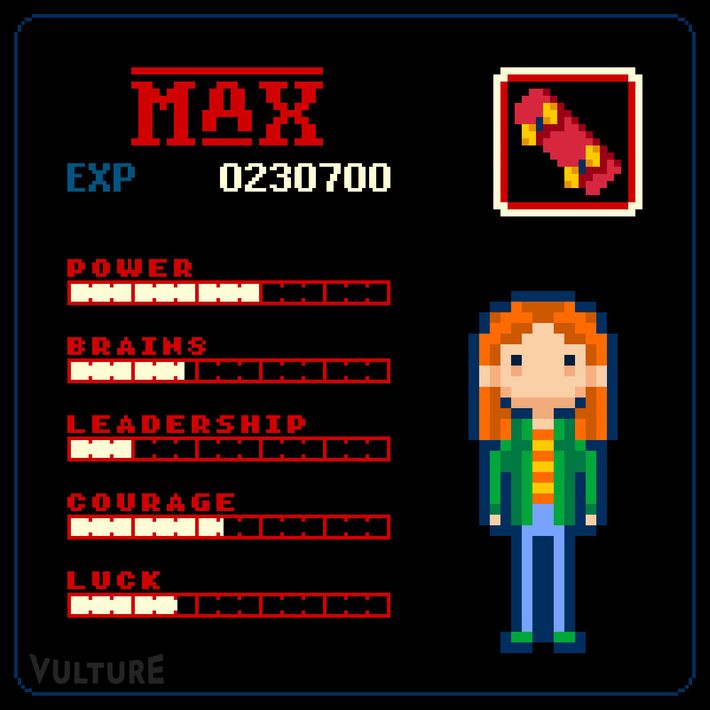 The newbie to Hawkins, Max is the least experienced of the characters since she joined in the second installment. That said, if you take the time to amp up her stats, this zoomer has powerful skateboard attack combos that can send her enemies spinning!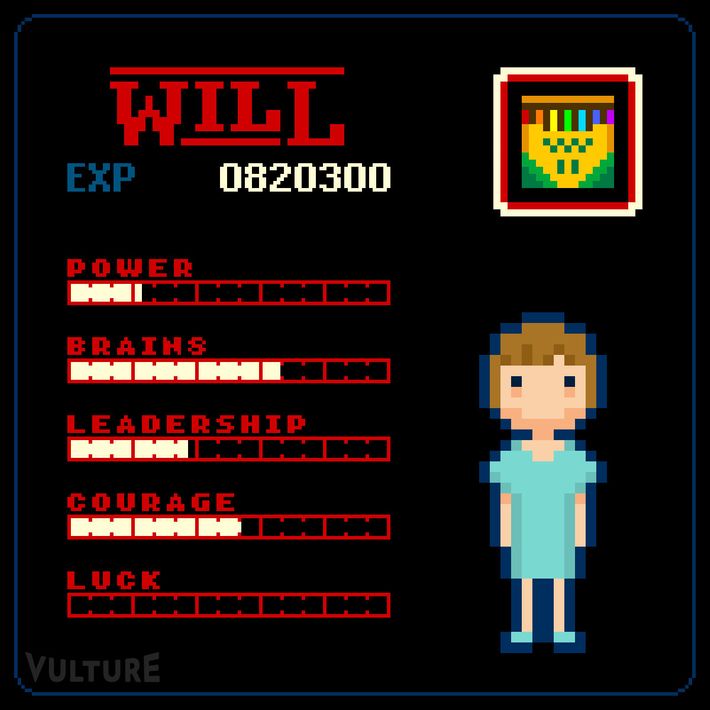 Before you start going, Poor Will: Sure, he sat out most of the first season in the Upside Down — he has weaker stats and literally zero luck. But he has a high affinity for magic, and if you amp him up with more experience, he'll become the secret weapon of your party. When his HP goes low, he'll fuse with the Shadow Monster and go into berserk mode, making him temporarily invincible with huge special attacks.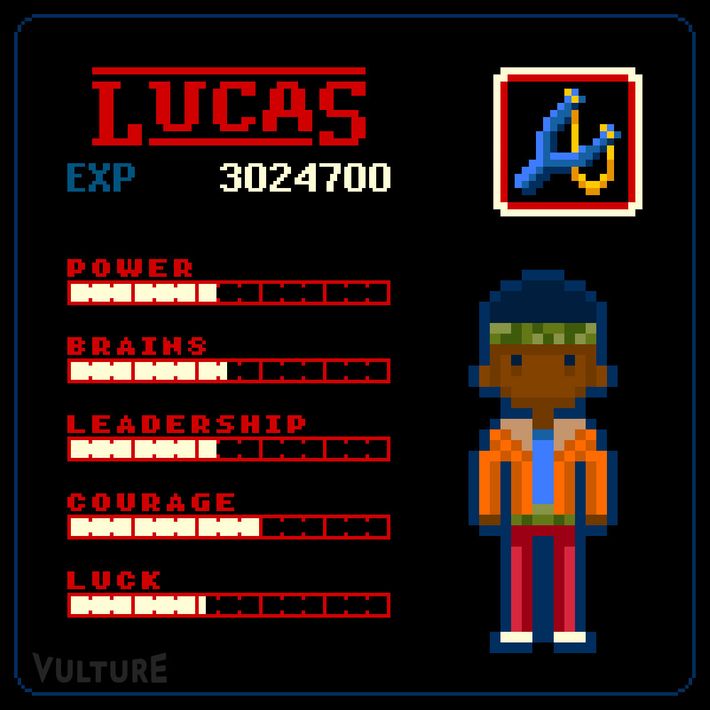 Lucas is the strongest all-around character, like Mario in Mario Kart 64 or Cloud in Final Fantasy VII: good at attacking, defending, and using items. His weapon of choice is the slingshot, so once you level him up, he'll be able to attack multiple opponents at once!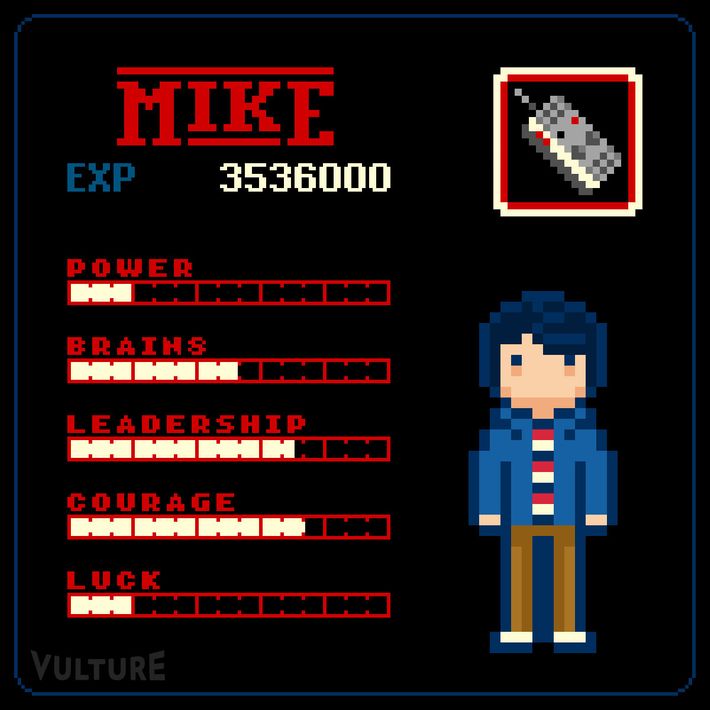 Mike is the ultimate aide-de-camp of the group and essential at keeping everyone healthy and together. He's also the only character who starts off able to use items and spells on other party members as well as defend them from attack. Aww, Mike!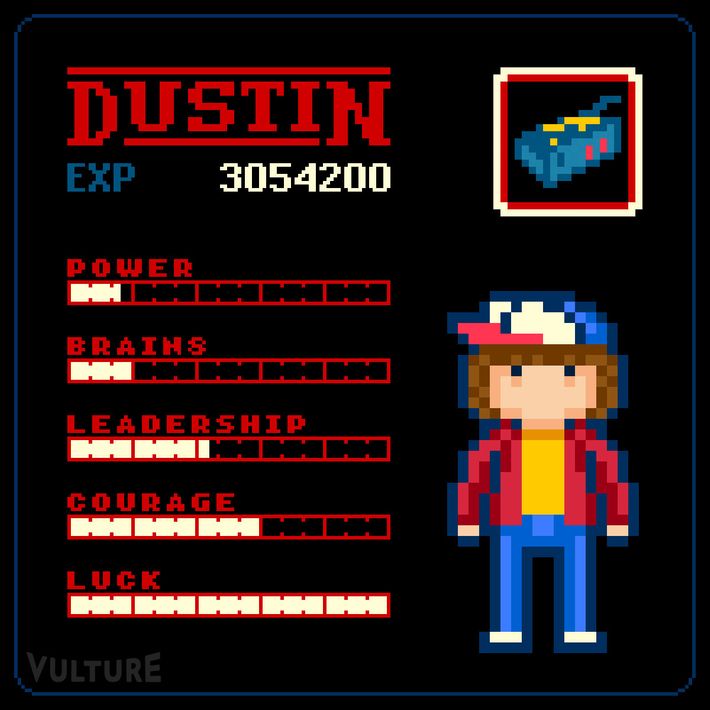 Unsurprisingly, Dustin comes equipped with some of the best gadgets, like a trap to capture monsters you're battling in the Upside Down. Try to catch a baby Demogorgon early on that you can domesticate into a pet. Soon, the Demogorgon will increase in strength, as Dustin does, and will attack his enemies when called upon.