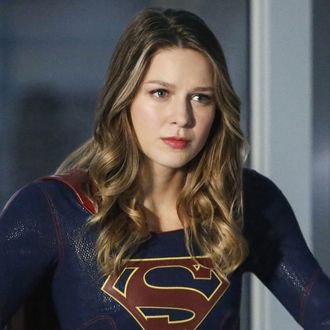 Photo: Bettina Strauss/The CW
In the midst of the floodgates opening in Hollywood for sexual harassment and assault claims, Warner Bros. has chosen to suspend Andrew Kreisberg — a showrunner for the CW's Supergirl, The Flash, Arrow, and DC's Legends of Tomorrow — amid numerous sexual-harassment allegations brought forth by members of his staff. Per a feature in Variety, Kreisberg has "engaged in a pattern of alleged sexual harassment and inappropriate physical contact over a period of years," with 15 women and four men speaking to Variety about their harrowing experiences in the workplace. While each of those 19 sources outlined different stories of Kreisberg's pattern of harassment, they all shared the common DNA of the showrunner creating a "toxic" and "hostile" environment, where he frequently touched people without permission and made sexualized comments about female staffers.
"It was an environment in which women — assistants, writers, executives, directors — were all evaluated based on their bodies, not on their work," one male writer explained. "The workplace feels unsafe," a female staffer said, with another adding: "He scares people." Women, in general, received near-frequent mistreatment from Kreisberg. "Younger women were constantly belittled and subjected to nasty comments," a writer noted.
Kreisberg has strongly denied all of the allegations outlined in Variety's piece. "I have made comments on women's appearances and clothes in my capacity as an executive producer, but they were not sexualized," one of his responses read. "Like many people, I have given someone a non-sexual hug or kiss on the cheek … I have proudly mentored both male and female colleagues for many years." As of now, Warner Bros. is conducting an internal investigation into the allegations.