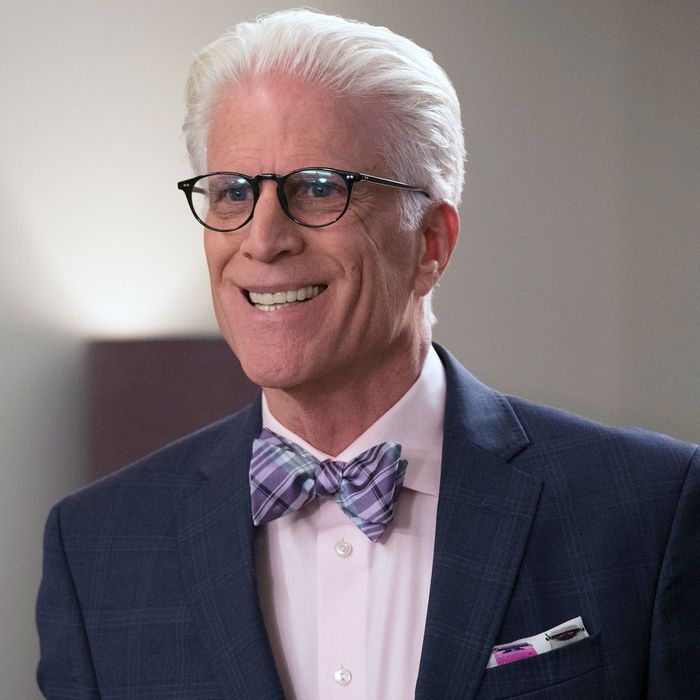 On NBC's The Good Place, Ted Danson is doing the Devil's work — or, depending on who you ask, the Lord's work — as a beleaguered Bad Place architect on the verge of a philosophical awakening. We could honestly talk about his fantastic comedic performance all day. (In fact, we've even talked to him a few times about it.) But we're not here to convert you into a Dansonhead if you aren't one already. Instead, we'd like to take a moment to appreciate the fabulous assortment of bow ties that his character, Michael, always and without fail wears on the show.
"We always thought he would be somewhat professorial, someone teaching the 'good' people the ropes of their new home in an enthusiastic way," the show's costumer designer, Kirston Mann, told Vulture. "In our initial fitting we tried the usual tweedy look, searching for Michael amid racks of clothing. Ted caught a glimpse of peacock feather bow tie we had on a table, put it on, and the rest is history. He immediately felt the character and it all just made sense. When this happens in a fitting, it's a dream come true."
To help you manage The Good Place's winter hiatus, we decided to look back on Michael's most memorable bow tie ensembles. Remember: If faced with a trolley problem scenario that exclusively features bow ties, save as many as possible. It's what Michael would want.
The "Michael's gambit is officially afoot" look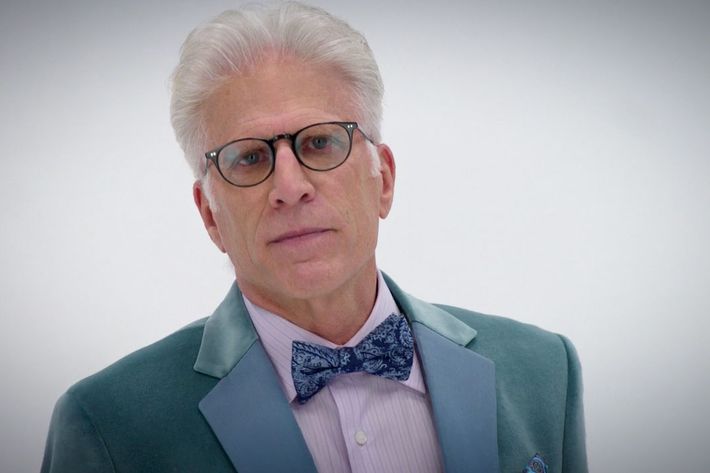 The "convince Tahani to throw a lavish party that sets off a chain of pre-planned disasters" look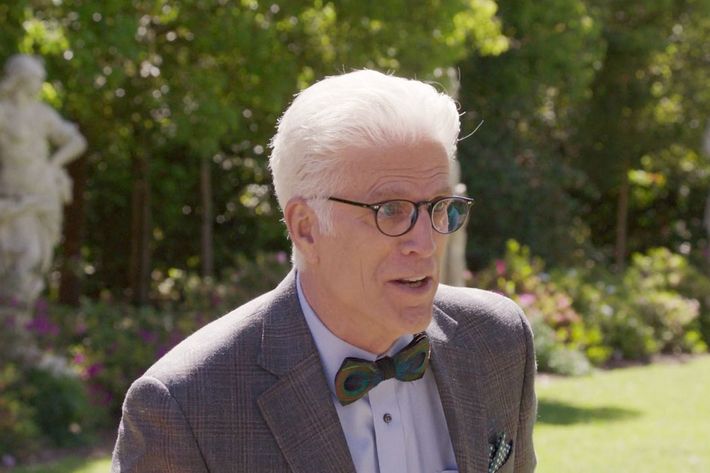 The "my Neighborhood is a dumpster fire" look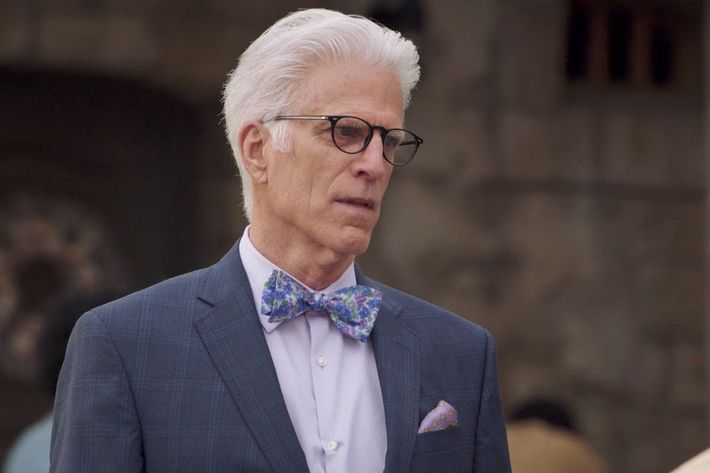 The "trick Chidi to throw out his life's work" look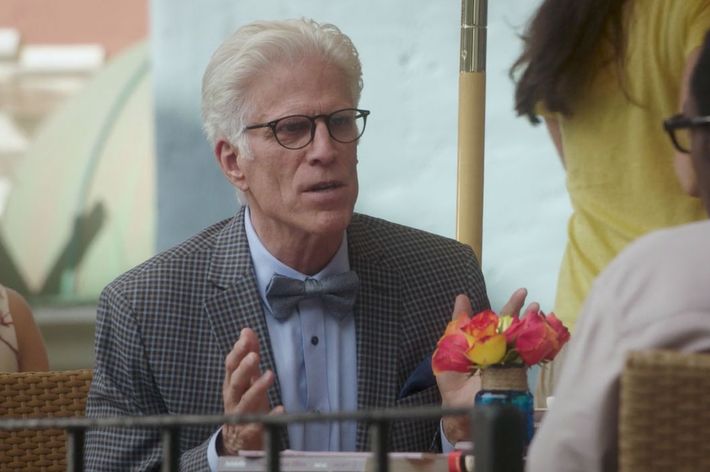 The "wreak havoc on Tahani's dinner party" look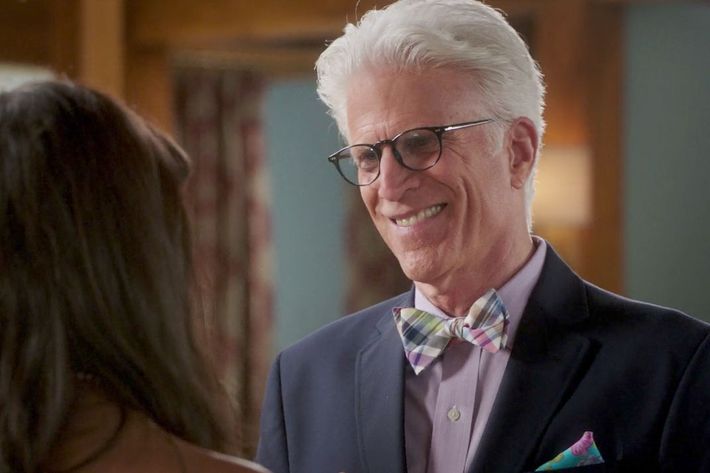 The "stick some undercover Bad Place employees in Eleanor's house" look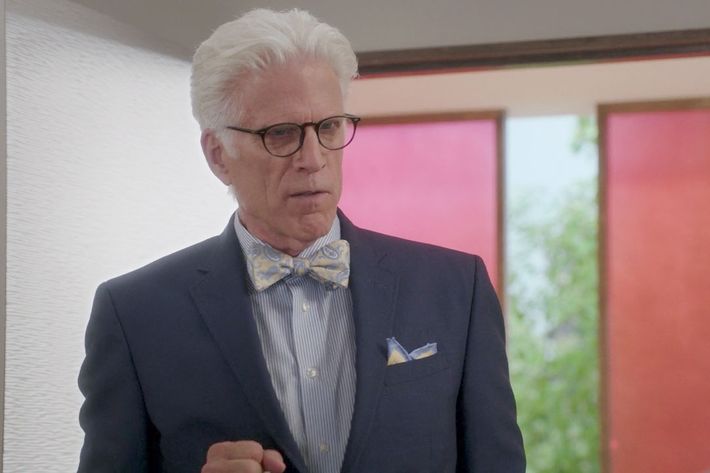 The "Bad Place negotiator" look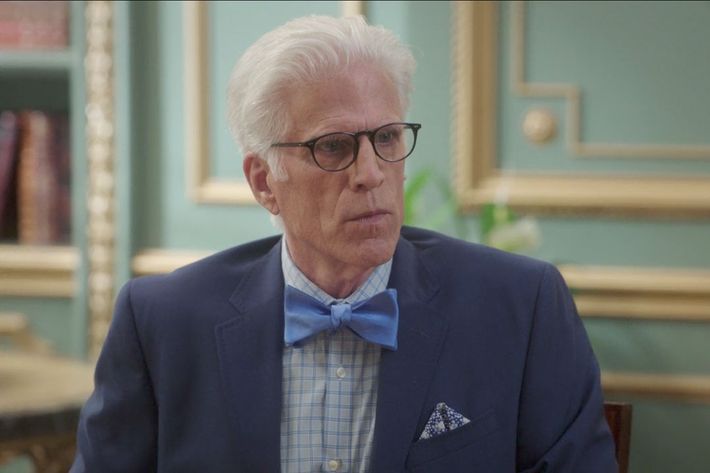 The "I can't believe Janet has a boyfriend" look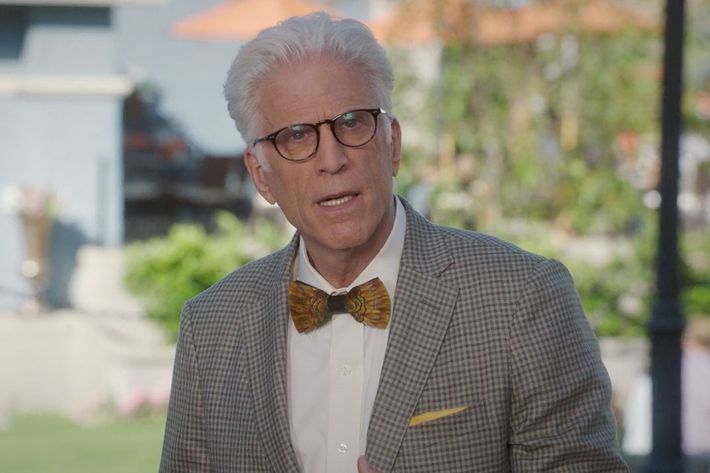 The "Michael's gambit is dead" look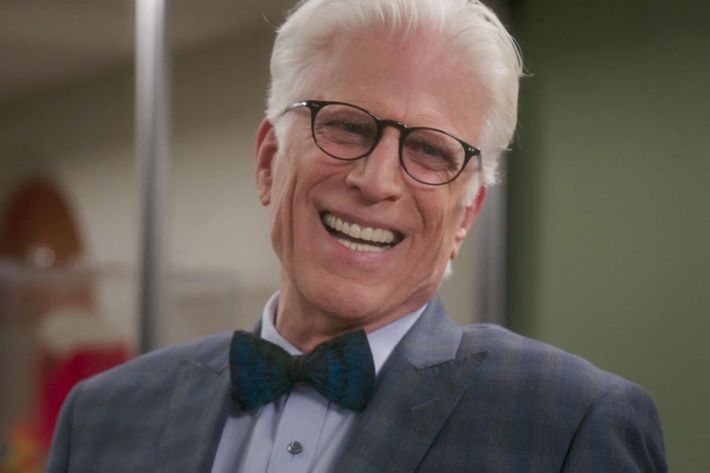 The "success is futile" look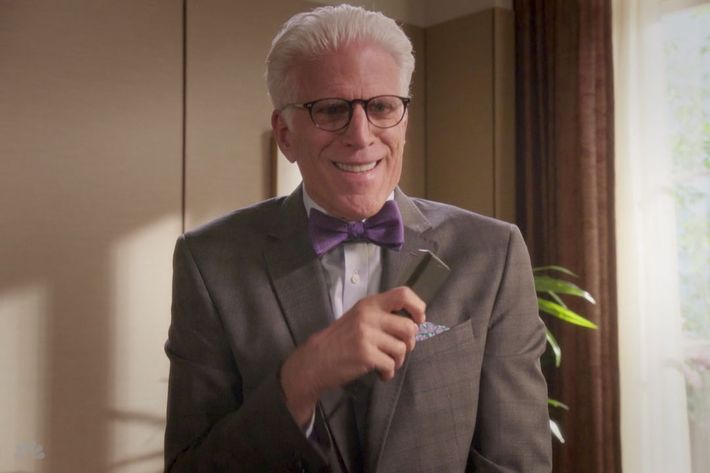 The "bow ties with sweats are secretly chic" look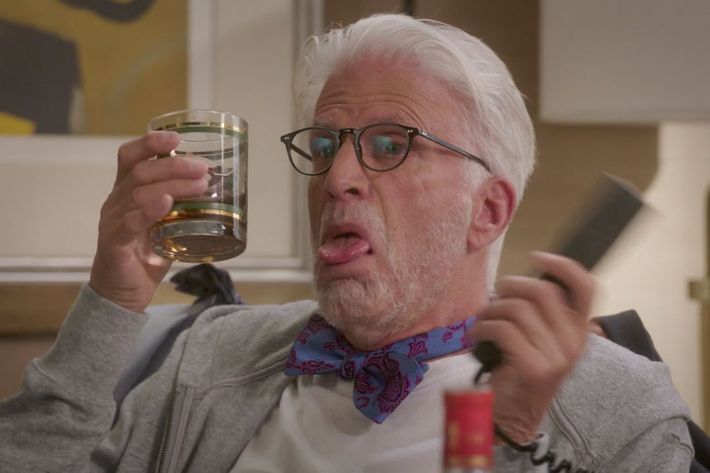 The "trolley problem shenanigans" look