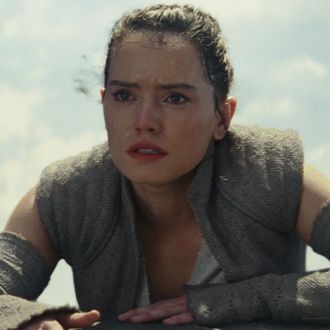 Daisy Ridley, holding her bladder for 150 minutes.
Photo: Lucas Films/Disney
Speaking at a press conference promoting the film in France, director (and recently crowned head of a new Star Wars trilogy) Rian Johnson informed the world that Star Wars: Episode VIII — The Last Jedi will be the longest movie of the franchise yet, via IGN France. Clocking in at two and a half hours, including the credits, The Last Jedi narrowly beats out Episode II — Attack of the Clones, which ran for a painfully long 142 minutes. While some blockbusters ought to be shorter, time's all relative in a galaxy far, far away anyway.