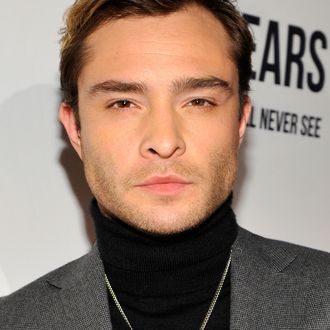 Photo: John Sciulli/Getty Images for Louis XIII
Former executive assistant Rachel Eck is now the third woman to accuse Gossip Girl star Ed Westwick of sexual assault, according to a new report from BuzzFeed News.
Eck alleges Westwick assaulted her at the Sunset Marquis in West Hollywood in 2014. Eck told BuzzFeed News that throughout the night the actor would, "try to kiss me or kind of push me up against the wall."
Eck continued: "Ed then pulled me onto the bed and aggressively groped me … I shoved him off as quickly as I could and left."
Two other women, Aurélie Wynn and Kristina Cohen recently accused Westwick of assault, and the LAPD is now investigating Cohen's claim.
The BBC also announced Friday that Ordeal by Innocence, a new miniseries starring Westwick will not "air until these matters are solved." The show was scheduled to appear over the holidays.
Westwick's representative did not comment on the latest allegations, but Westwick has repeatedly denied the previous allegations and said they are, "two unverified and provably untrue social media claims."