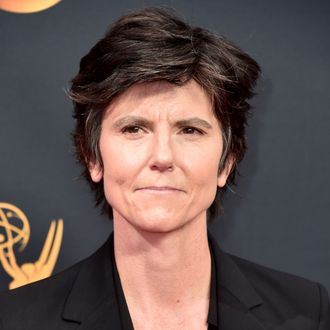 Tig Notaro.
Photo: Alberto E. Rodriguez/Getty Images
Tig Notaro was one of the highest-profile figures to speak about the sexual-harassment allegations surrounding Louis C.K. before the New York Times published five women's accounts of their experiences with the comedian. In that story, Notaro also tells the Times about how she felt an obligation to him after he released her comedy album in 2012, which soon turned to a feeling of being "trapped" by association once she learned of his reputation. Notaro said that she fears "he released my album to cover his tracks" and that "he knew it was going to make him look like a good guy, supporting a woman."
Notaro said she learned of C.K.'s alleged harassment of women after selling her series One Mississippi, on which C.K. is listed as an executive producer, to Amazon. "Sadly, I've come to learn that Louis C.K.'s victims are not only real," she said."But many are actual friends of mine within the comedy community." In advance of the Times story's publication, the premiere of C.K.'s film I Love You, Daddy was canceled. In the past, C.K. has denied reports, first hinted at by Gawker, that he masturbated in front of women.