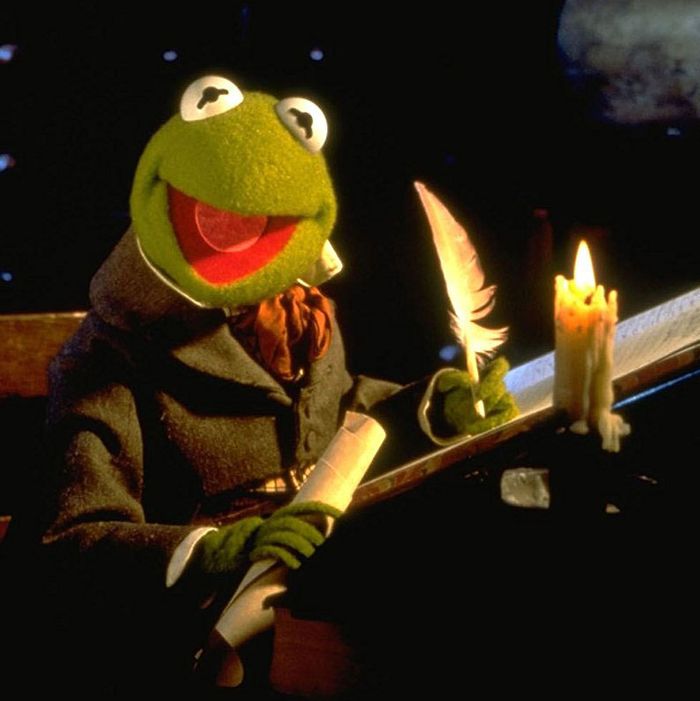 Photo: Buena Vista Pictures
Each month, several films leave HBO's library. We provide a list of departing titles and recommend a few standouts so you can watch them before they're gone forever (or are just available on a different site). For more coverage of the best titles available on HBO and elsewhere, check out Vulture's What to Stream Now hub, which is updated throughout the month.
Leaving December 31
Because it's time to get into the holiday spirit: The Muppet Christmas Carol
Are there more faithful adaptations of Charles Dickens's classic Christmas tale? Perhaps. Are there cleverer, more assured films in the Christmas canon? Maybe. Does anyone really care? Probably not, because this version of A Christmas Carol has the mother-lovin' Muppets. This is the only Christmas movie leaving HBO this month, so watch it or you're just asking for a lump of coal. Leaving December 31.
Leaving December 31
Because the Batman animated films don't get enough love: Batman Beyond: Return of the Joker
It's easy to forget now, but in the ten-plus years between the Tim Burton and Christopher Nolan eras of Bat-cinema, animation was the place to go if you wanted genuinely great Batman movies. While most of the live-action fare is praised for being dark and complex, none of those movies have anything on Return of the Joker, perhaps the most disturbing Batman movie to date. It's all about what happens when Terry McGinnis, Bruce Wayne's successor as Batman, finds that his mentor's greatest foe has seemingly returned — bringing Batman's most unsettling secret with him. Leaving December 31.
Leaving December 31
If you're craving a dumb action thriller: The Accountant
I wouldn't really recommend spending money to see The Accountant, but here, streaming on HBO? Absolutely. The Accountant is an absurd action movie with a depiction of mental illness that is likely both offensive and astonishingly ignorant. Ben Affleck plays Christian Wolff, a man whose Asperger syndrome is essentially a superpower. Although he's incapable of handling emotions or relationships or social cues, Christian is a downright incredible businessman, mathematician, and stone-cold assassin. As patently ridiculous as it all is, The Accountant is an incredibly effective thriller with some very funny spreadsheet montages thrown in for good measure. Leaving December 31.
Noteworthy selections in bold.
Leaving December 31
• The Accountant
• All the President's Men
• American Gigolo
• Batman: The Movie (1966)
• Batman Beyond: Return of the Joker
• Batman: The Killing Joke
• Bend It Like Beckham
• The Blair Witch Project
• The Bodyguard
• Book of Shadows: Blair Witch 2
• The Conjuring
• The Dark Knight
• Dr. Seuss' Horton Hears a Who!
• Driving Miss Daisy
• Her
• Highlander
• Insomnia
• Jason Bourne (2016)
• Jimmy Neutron Boy Genius
• Krampus
• Lara Croft: Tomb Raider
• The League of Extraordinary Gentlemen
• Leatherheads
• Mimic
• Miss Peregrine's Home for Peculiar Children
• Mission: Impossible II
• The Muppet Christmas Carol
• Mr. Deeds
• Necessary Roughness
• Over Her Dead Body
• Phone Booth
• Play Misty for Me
• Speed
• Term Life
• Towelhead
• Transformers: Revenge of the Fallen
• Tron (1982)
• Watchmen
• What Women Want
• The Witches of Eastwick
• The Women