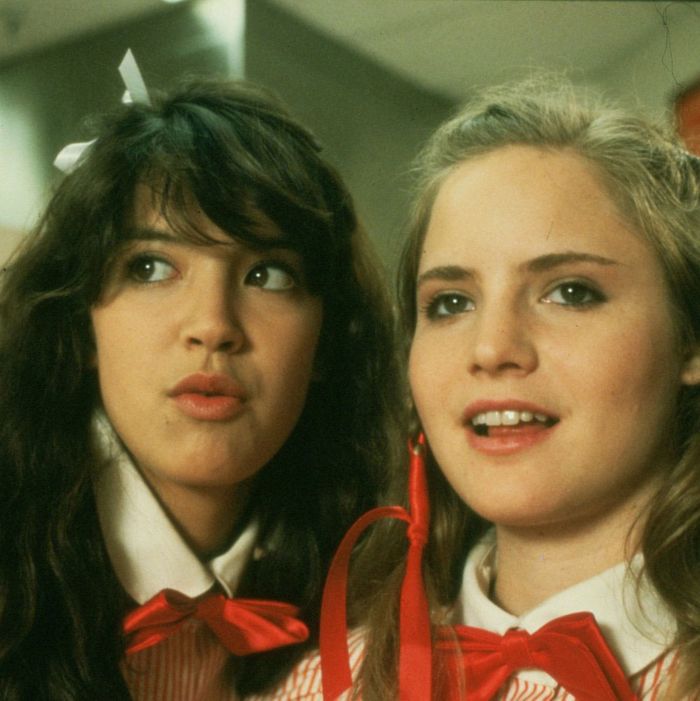 Photo: Universal Pictures
Each month, several films and TV shows leave HBO's catalogue. We provide a list of departing titles and recommend a few standouts so you can watch them before they're gone forever (or are just available on a different site). For more coverage of the best titles available on HBO and elsewhere, check out Vulture's What to Stream Now hub, which is updated throughout the month.
Leaving November 30
If you feel like sassing Mr. Hand: Fast Times at Ridgemont High
One of the earliest entries in the '80s teen movie canon also functions as a thesis statement for all the classics that would follow it. Fast Times at Ridgemont Hight has it all: cool jocks and funny burnouts, cataclysmic breakups and lost virginity. It's funny and kind of sad, a movie that everyone knows about — thanks, Spicoli — but often gets snubbed in favor of a long list of John Hughes films. That's not to say it's ignored — just odds are you haven't seen it as many times. Revisit it once more before it leaves HBO. Order a pizza for the class. Leaving November 30.
Leaving November 30
Because it's one of Sly Stallone's rare serious efforts: Cop Land
After Rocky and First Blood, Sylvester Stallone quickly became a victim of his own success, caught in a web of sequels and action-hero bluster. But for a brief moment, he aspired to break the cycle. Logan director James Mangold's Cop Land cast Stallone as a local sheriff in a New Jersey suburb popular as a bedroom community for crooked NYPD cops. As Sheriff Freddy Heflin, Stallone gives an understated, paunchy performance that's among his best, alongside crime-movie staples like Robert De Niro, Harvey Keitel, and Ray Liotta, who all come together for what's essentially a surprisingly good late-'90s gangster movie. Leaving November 30.
Leaving November 30
If you want a good, silly thriller: Panic Room
Possibly David Fincher's least-discussed work, Panic Room is a film full of silly delights. It's got a young, acerbic Kristen Stewart as Jodie Foster's daughter, the persona she'd become famous for already fully formed. It's got a scenery-chewing, overeager performance by Jared Leto as a thief who doesn't know when to call it quits. And it's got some hilarious and completely unnecessary CGI shots because, hey, it was the early aughts and everyone was playing with those toys. This makes it all sound like Panic Room is bad, or that it's a movie to be enjoyed in spite of itself — it's not, really. It's a taut thriller well-anchored by Foster and a conflicted Forest Whitaker that never gets boring despite its confined setting. It's just that there's so much more fun to be had if you pour yourself a drink and try not to take it so seriously, you know? Leaving November 30.
Movies
Leaving November 30
• Alvin and the Chipmunks: The Road Chip
• Be Cool
• Cop Land
• Doctor Dolittle (1967)
• Dr. Dolittle 3
• Dragnet
• Fast Times at Ridgemont High
• Get Smart (2008)
• Good Will Hunting
• Independence Day: Resurgence
• Kicks
• Legend
• Monsters vs. Aliens
• On Deadly Ground
• Panic Room
• Parenthood
• Rush Hour 3
• Shaft (2000)
• Shakespeare in Love
• The Deer Hunter
• War Dogs