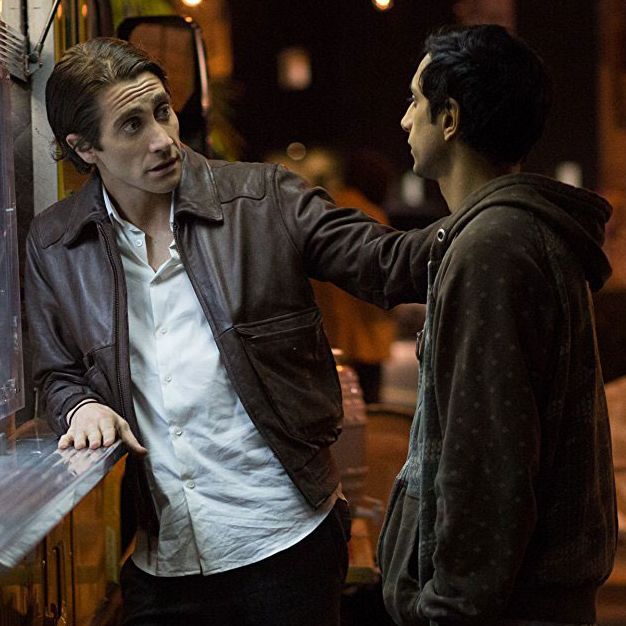 Each month, several films and TV shows leave Netflix's library. We provide a list of departing titles and recommend a few standouts so you can watch them before they're gone forever (or are just available on a different site). For more coverage of the best titles available on Netflix and elsewhere, check out Vulture's What to Stream Now hub, which is updated throughout the month.
Leaving December 10
If you want to see Jake Gyllenhaal at his most chilling: Nightcrawler
Does Jake Gyllenhaal blink even once in Nightcrawler, Dan Gilroy's blistering and deeply cynical thriller about a sociopath who sells crime-scene footage to news stations? Evidence points to no. But that's part of why Gyllenhaal's performance is so disturbing: He wants you to see the emptiness, because his character uses his own lack of a soul as a bargaining chip. There's not really much to Nightcrawler's media satire beyond the usual "if it bleeds, it leads," but the extreme lengths the film's antihero will go to in order to snag that blood do carry a message about the depths of human depravity. Leaving December 10.
Leaving December 1
If you love zany, slapstick comedy: Young Frankenstein
It's a shocker that no one was craving a megaexpensive shared universe of all the classic Universal monsters. Maybe someone at the studio should have bothered to ask Mel Brooks how he so brilliantly updated the Frankenstein series when he walked this way four decades ago, combining a genuine reverence for the monster movies of yore with his usual madcap desire to entertain at all costs. Having Gene Wilder turning in his career-best performance as the more-than-slightly-mad namesake (that's "Frahnk-en-shtein" to you) didn't hurt, either. Universal should just make their next monster remake a comedy — it wouldn't be the worst experiment. Leaving December 1.
Leaving December 13
If you're looking for a documentary: The Queen of Versailles
A tragedy and farce all at once, Lauren Greenfield's wildly entertaining documentary is one of those movies you watch with mouth agape, convinced the people on camera must recognize the absurdity of their own lives. Timeshare mogul David Siegel and his pageant-perfect wife, Jackie, set out to build the largest private residence in America, a 90,000-square-foot McMansion modeled after the Palace of Versailles (complete with a massive descending staircase), until the 2008 financial crash depletes the family of their real-estate fortune and they're forced to put their half-built Florida kingdom on the market. Granted incredible access to her subjects' downward spiral, Greenfield crafts a surprisingly emotional narrative of uniquely American hubris. Leaving December 13.
TV Shows
Leaving December 1
• La Viuda Negra: Season 1
• Terriers: Season 1
• Touch: Season 2
• Yu-Gi-Oh! Bonds Beyond Time
• Yu-Gi-Oh! Zexal: Seasons 1-2
Leaving December 9
• It's Always Sunny in Philadelphia: Seasons 1–11
Leaving December 11
• Dollhouse: Season 2
Leaving December 15
• America's Funniest Home Video Kids: Holidazed
• America's Funniest Home Videos Kids: Animals With Attitude
• America's Funniest Home Videos Kids: It's Tough Being a Kid
• America's Funniest Home Videos Kids: Playtime Ain't for Wimps
• America's Funniest Home Videos: Nincompoop Nation
• Jeff Dunham: Arguing With Myself
Leaving December 19
• Dance Academy: Series 1–3
Movies
Leaving December 1
• All I Want for Christmas
• Bedazzled
• Black Snake Moan
• Compulsion
• Cousin Bette
• The Crucible
• The Gospel Road: A Story of Jesus
• Hoffa
• The Man from Snowy River
• Picture Perfect
• Practical Magic
• Rebelde
• Scary Movie 2
• Scary Movie 3
• Super Size Me
• Toys
• Two Girls and a Guy
• Waking Life
• Young Frankenstein
Leaving December 5
• Holes
Leaving December 10
• Lucky Number Slevin
• Nightcrawler
• The Rite
Leaving December 13
• The Queen of Versailles
Leaving December 20
• Che: Parts 1 & 2
Leaving December 24
• Amores perros
Leaving December 25
• Pirates of the Caribbean: The Curse of the Black Pearl