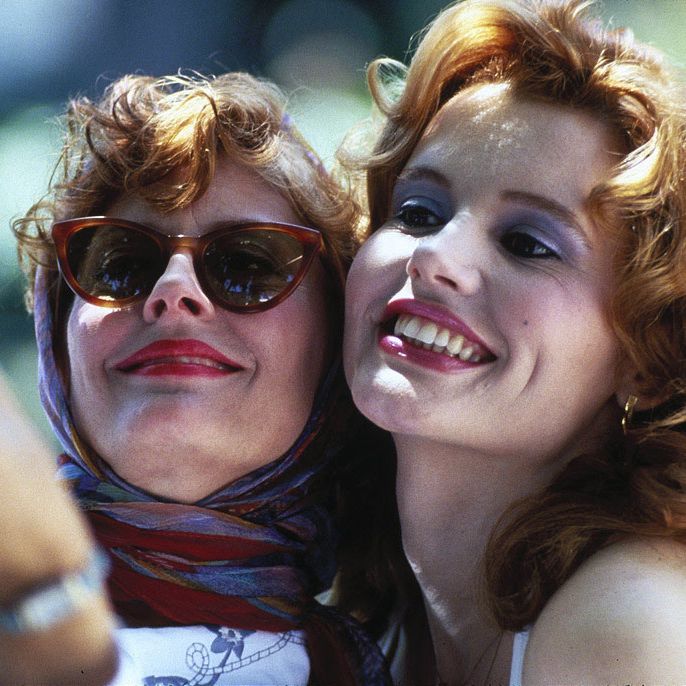 Photo: Metro-Goldwyn-Mayer
Each month, several films and TV shows leave Hulu's library. We provide a list of departing titles and recommend a few standouts so you can watch them before they're gone forever (or are just available on a different site). For more coverage of the best titles available on Hulu and elsewhere, check out Vulture's What to Stream Now hub, which is updated throughout the month.
Leaving December 31
Because it's a bona fide classic: Thelma & Louise
Ridley Scott's road movie and feminist cinema landmark is leaving Showtime this month, so give it a good sendoff before it does, as is befitting of a movie whose very title has entered the cultural lexicon. And why not? It's one of the best movies about a road trip turned murder turned crime spree turned maybe-I-should-stop-talking-in-case-you-haven't-seen-it. Leaving December 31.
Leaving December 31
For a quiet, magnetic, yet devastating film: 45 Years
One of the best movies leaving this month, 45 Years is a drama with a small yet gripping premise: A week before their 45th anniversary, Kate Mercer (Charlotte Rampling) and Geoff Mercer (Tom Courtenay) have their long and loving marriage rocked by some startling news. The body of Geoff's first love, Katya, who died on a hike some 50 years ago, has been found. As Geoff contemplates going off to see the body, Kate wrestles with the specter of a relationship her husband has barely spoken of, and their marriage — strengthened by decades of good and ill health together — is imperiled. Leaving December 31.
Leaving December 6
For those who know what is best in life: Conan the Barbarian
"Crom, I have never prayed to you before. I have no tongue for it. No one, not even you, will remember if we were good men or bad, why we fought or why we died. No, all that matters is that two stood against many. That's what's important. Valor pleases you, Crom, so grant me one request — grant me revenge! And if you do not listen, then the Hell with you!" Leaving December 6.
Notable selections in bold.
Leaving December 1
• Sleeping With Other People
Leaving December 6
• Conan the Barbarian
• Conan the Destroyer
• Hard Target
• Notting Hill
Leaving December 12
• Bruno
• Darkman
• Darkman II: The Return of Durant
• Darkman III: Die Darkman Die
• Out of Sight
• Weird Science
Leaving December 14
• Awaken
• Boulevard
• The Prestige
• Reaper
• The Surface
Leaving December 18
• Anesthesia
• Cheech & Chong's Next Movie
• Child's Play 2
• Child's Play 3
• Pride & Prejudice
• United 93
Leaving December 21
• Mr. Brooks
Leaving December 24
• Unleashed
Leaving December 25
• No Escape
Leaving December 30
• Bicentennial Man
Leaving December 31
• 45 Years
• Anarchy Parlor
• Apartment Troubles
• Cabin Fever
• Captivity
• Cheech & Chong's Nice Dreams
• Furry Vengeance
• Get the Gringo
• Hateship Loveship
• Layer Cake
• London
• Maximum Risk
• The Other Boleyn Girl
• Paycheck
• A Perfect Day
• The Preppie Connection
• A Promise
• Reeker
• Running With Scissors
• The Score
• Sleepwalkers
• Southland Tales
• Speak
• Survival Island
• Tenderness
• Thelma & Louise
• True Romance
• Zombie Honeymoon
• Zombie Massacre 2: Reich of the Dead