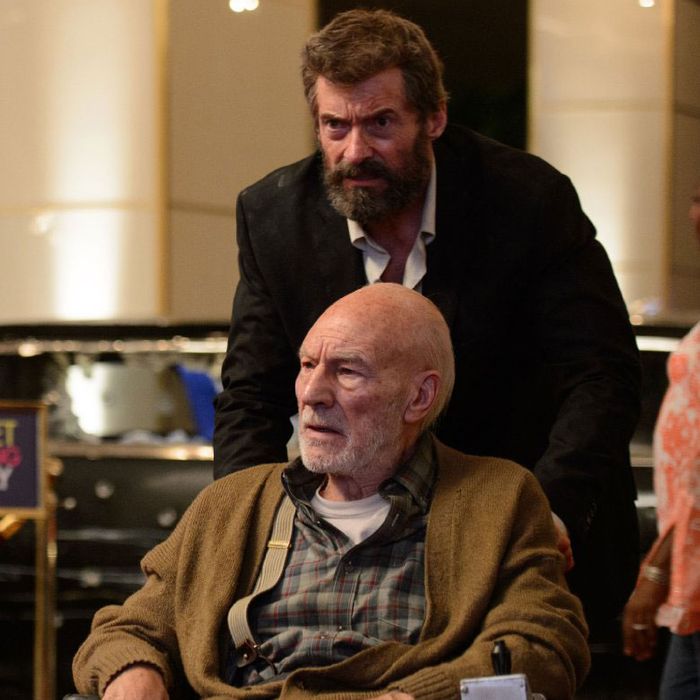 At the beginning of (and during) every month, HBO adds new movies and TV shows to its library. Below, you'll find our recommendations for December 2017. For more coverage of the best titles available on HBO and elsewhere, check out Vulture's What to Stream Now hub, which is updated throughout the month.
Available December 9
Because it's one of the best superhero movies ever made: Logan
Elegiac, brutal, and a whole lot of other things superhero movies generally don't try to be, Logan is both a fitting swan song for Hugh Jackman's 17-year career as the most famous X-Man and a film that pushes the genre forward. When an aging Logan — slowly dying from an illness he refuses to acknowledge, and trying to care for a diseased Charles Xavier — encounters a young girl just like him, he's forced to reckon with a life of violence and whether or not it can be redeemed. A modern Western that sets about the rare task of giving a superhero story a definitive ending, Logan is easily one of the most thoughtful and rich superhero films to come our way since The Dark Knight. Available December 9.
Available December 3
Because Gina Rodriguez should be in blockbusters: Deepwater Horizon
Last year's disaster film from director Peter Berg was a surprisingly good — if gussied up — dramatization of the real-life disaster that saw the eponymous offshore drilling station destroyed, leading to one of the worst ecological disasters in our country's history. The film stars Mark Wahlberg and Gina Rodriguez as workers on the rig attempting to contain and respond to the initial malfunction, before things go from bad to worse and they and their colleagues have to fight to survive. Available December 3.
Available December 3
Because superhero movies used to be silly: Daredevil
Yes, I know, another superhero movie. Forgive me, but this is a slim month for HBO. Still, Daredevil is still a nice counterpoint to Logan. The director's cut elevates the original film just enough to consider it a fascinating missed opportunity, where a good movie is visible beneath the kitsch and heavily dated CGI. It also still has a wonderfully batty, twitchy performance from Colin Farrell at the height of his days appearing in every early aughts blockbuster. Available December 3.
Available December 1
• All the President's Men
• The Cotton Club
• Daredevil: Director's Cut
• Elizabeth: The Golden Age
• The Exorcist: Director's Cut
• Gone in 60 Seconds: Director's Cut
• Gran Torino
• Hoosiers
• Jack Frost
• Midnight Cowboy
• Night at the Museum: Battle of the Smithsonian
• Pitch Black
• The Pirates Who Don't Do Anything: A Veggietales Movie
• Robin Hood: Prince of Thieves (Director's Cut)
• Seed of Chucky
• Snow White: A Tale of Terror
• Something's Gotta Give
• Species
• Species II
• Species: The Awakening
• TMNT
• Tremors
• Tremors II: Aftershocks
• Tremors 3: Back to Perfection
• Tremors 4: The Legend Begins
• The War of the Roses
• Kenke (a.k.a. Weed)
• Neon Lights
• La madrina (a.k.a. The Mother of the Bride)
• Marauders
Available December 2
• Michelle Wolf: Nice Lady
• Unforgettable
Available December 3
• Deepwater Horizon
Available December 4
• The Newspaperman: The Life and Times of Ben Bradlee
Available December 6
• Wilson
Available December 7
• 32 Pills: My Sister's Suicide
Available December 8
• María y los demás (a.k.a. Maria and Everyone Else)
Available December 9
• Logan
Available December 11
• Happening: A Clean Energy Revolution
• HBO First Look: Pitch Perfect 3
Available December 14
• HBO First Look: The Greatest Showman
Available December 15
• The Take
• Me estás matando Susana (a.k.a. You're Killing Me, Susana)
Available December 16
• Going in Style
Available December 18
• Agnelli
• Gunpowder (Mini-series Premiere)
Available December 19
• 15: A Quinceañera Story: Zoey
Available December 20
• 15: A Quinceañera Story: Rosi
Available December 21
• 15: A Quinceañera Story: Ashley
Available December 22
• 15: A Quinceañera Story: Jackie and Nina
• El Amparo
Available December 23
• The Zookeeper's Wife
Available December 24
• Classical Baby: The Lullaby Show
Available December 25
• Classical Baby: The Lullaby Show 2
Available December 30
• King Arthur: Legend of the Sword